Europe's big day starts well with Nord Stream reconnected
By Christopher Nye July 21st, 2022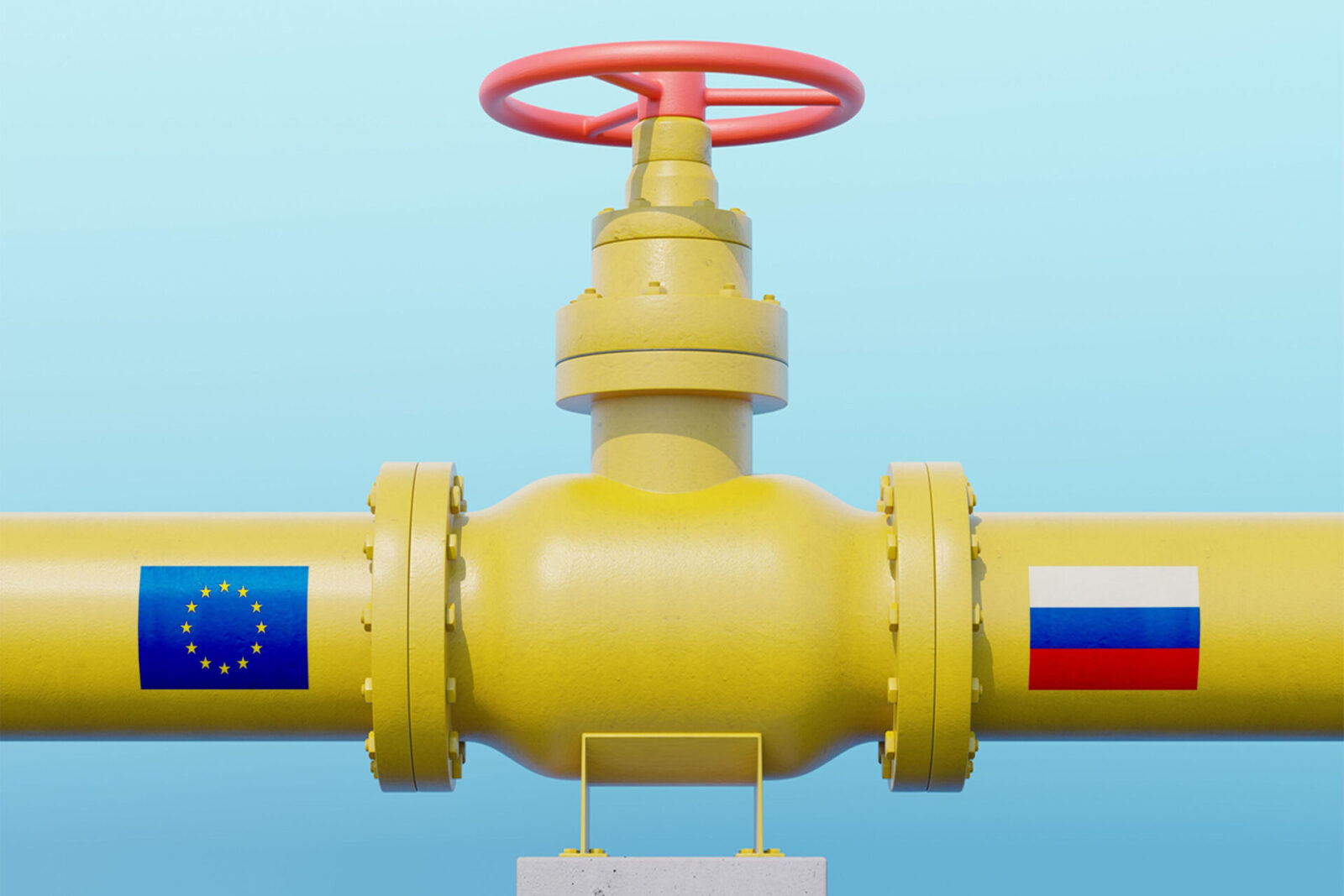 Gas supplies are flowing, for now
Sterling ended the day very close to where it started yesterday, having weakened severely in early trading after the UK's inflation figures for June came in marginally lower than expected.
Against the US dollar the day saw a gradual decline in the strength of sterling, although it remains around 0.7% higher than where its started the week.
Yesterday's inflation figures showed a 0.8% rise in June and a 9.4% rise over the past year. They were slightly below market expectations, which, while positive news for the country at large – unlike Tuesday's earnings data which was shown to be growing considerably below inflation – was viewed by the markets as lowering the chance of more rapid interest rate rises and hence sterling weakened as a result.
With the ECB's interest rate decision today, there are suggestions that they may go beyond the 25 basis point increase already promised to increase rates by 50 points in an effort to tame inflation currently running at 8.6%.
In political news, the final two standing in the Conservative Party leadership election are Liz Truss and Rishi Sunak. One of these will be prime minister on 5th September. Truss is promising an immediate mini-Budget if she wins, to introduce tax decreases.
In Italy, Prime Minister Mario Draghi looks likely to resign after his coalition government fell apart. The former head of the European Central Bank (ECB) has been seen as a political and economic heavyweight in a time of growing crisis for Europe's third-largest economy.
Also of enormous interest is the reopening of the Nord Stream gas pipeline this morning, following ten days of closure for maintenance. However it is only at 40%.
Make sure any upcoming transactions are protected against the risks of sudden market movements. Secure a fixed exchange rate now with a forward contract; call your Business Trader on 020 3918 7255 to get started.
GBP: Swings and roundabouts for sterling
It was a distinctly choppy day for GBP/EUR yesterday, swinging by well over 0.5% as the inflation news initially disappointed the market and they then had to calculate the likely effects of a Truss or Sunak government. However it ended up close to where it started the day.
There was slightly less excitement against the US dollar although the end result was similar with the exchange rate barely changed.
After inflation yesterday and unemployment on Tuesday, today is a quiet day for data in the UK. Tomorrow there will be three vital sets of data – Gfk consumer confidence, retail sales and PMI.
GBP/USD past year
EUR: Europe's first interest rate rise in 10 years
The euro had a positive day as hopes rise for a larger-than-expected interest rate rise. This was despite the risk of a political crisis in Italy leading to an economic catastrophe.
Yesterday's biggest data release was consumer confidence across the eurozone, which was lower than expected at -27.
Today three big stories dominate. The first is, of course, the interest rate decision from the European Central Bank, which Christine Lagarde has already indicated will the first rise in a decade, an increase of 0.25%. Even that level is now likely to disappoint the markets after hopes of a 0.50% rise have risen. Given that the inflation in the eurozone is largely being caused by external factors such as higher fuel prices, the effect of higher interest rates will in any case be limited.
Tomorrow there will be S&P Global/CIPS PMI across the eurozone and for Germany. Last month German manufacturing PMI was 52, but this is expected to slip slightly this time around.
There will also be close attention on Italy, as Mario Draghi considers his future following his coalition falling apart.
Thirdly, the Nord Stream gas pipeline has been switched back on again, much to German industry's relief.
USD: Dollar falls across the board
The dollar slipped severely against the euro and more mildly against almost every currency yesterday as it continued to suffer from a 'risk on' mood.
There has been some interesting housing market data so far this week. Although none of it strayed too far from expectations, housing starts, building permits and existing home sales all showed a slowdown from last month, as a rising cost of living and higher mortgage rates hit demand.
There is little to excite the market today, but tomorrow there will be PMI.
In politics, President Joe Biden and his wife Jill have both recorded lowest approval ratings.
For more on currencies and currency risk management strategies, please get in touch with your Smart Currency Business trader on 020 3918 7255 or your Private Client trader on 020 7898 0541.