European Parliament ratifies Withdrawal Agreement
By Christopher Nye January 30th, 2020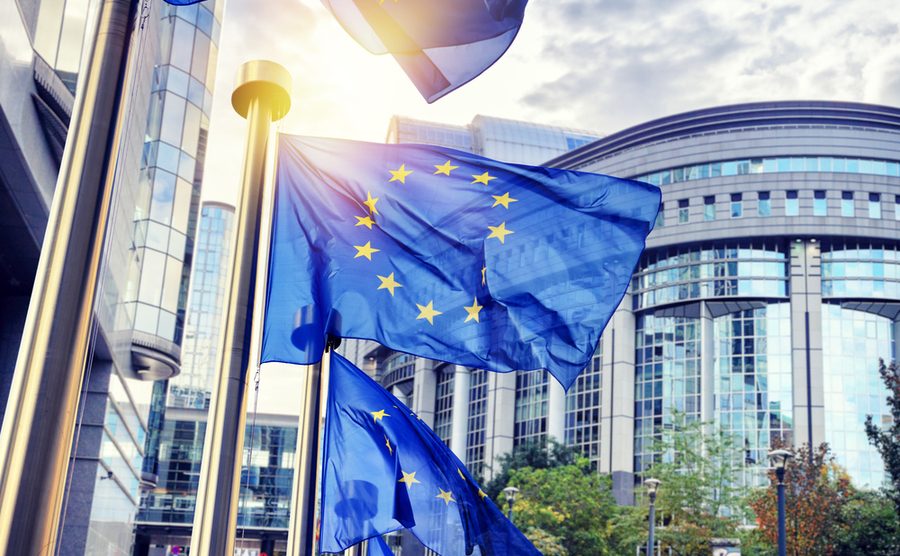 The European Parliament has officially ratified the Brexit Withdrawal Agreement, and begun to say its goodbyes, with Ursula von der Leyen and Guy Verhofstadt telling MEPs that they would miss the British presence in the bloc.
Today's interest rate decision, however, is perhaps more important from a currency point of view – low inflation had previously made a cut seem more likely, but could recent positive data help to reverse that?
The dollar is still strong after yesterday's Federal Reserve meeting, where members voted to keep interest rates on hold.
The UK leaves the European Union tomorrow, but there are still many months of trade negotiations to go. If you haven't read our quarterly forecasts yet, download your copy to find out what the experts think is ahead.
Today's interest rate decision could see a lot of volatility; speak to your Business Trader now on 020 7898 0500 about protecting your money from any sudden market movements.
GBP: BoE interest rate decision could impact sterling
The pound was near one-week lows against the dollar yesterday and was choppy against the euro ahead of the Bank of England's interest rate decision, which is due to be announced at midday today.
Dovish statements by policymakers and low inflation boosted speculation of an imminent rate cut. However, recent positive data has cast doubt over whether a cut will go ahead. It's therefore unclear what we'll hear from the Bank of England today. Markets are currently pricing in a 46% chance of a rate cut.
Ahead of Brexit deadline day tomorrow, the government have said that they will introduce a bill for legislation to end automatic rights for EU vessels to fish in UK waters. Before the final Brexit vote, some MEPs have been bidding farewell to the EU. President of the European Commission, Ursula von der Leyen, told the UK: "We will always love you."
EUR: European Parliament approves Brexit Withdrawal Agreement
The European Parliament has approved the Brexit Withdrawal Agreement, with a special ceremony to begin the 'farewells' held last night. Ursula von der Leyen said that the ratification is 'only a first step' towards the final relationship, which will need much work, but that Europe 'will always love you, and we will not be far.'
Meanwhile, in a more positive sign for the European Union, business confidence figures for Germany and Italy both came in better than expected. Loans to households showed a small increase, but loans to companies dropped to a two-year low – showing two sides to the current economic situation, with some industries struggling but consumers remaining confident.
USD: Dollar still strong due to safe haven status
The dollar remained strong yesterday as investors continued to turn to safe haven currencies amid the coronavirus outbreak. Hundreds of foreign nationals are being evacuated from Wuhan as more deaths and cases are confirmed.
The Federal Reserve concluded their FOMC meeting yesterday evening, where they unanimously agreed to keep interest rates on hold. Jerome Powell told the media that 'the current stance is appropriate to sustain moderate economic growth, a strong labor market and inflation returning to our 2% goal.' He noted that there were some signs of global growth improving, but that uncertainties remain. The impact of coronavirus was also highlighted, although Powell noted that it is too early to know the true impact, but that 'clearly there will be implications at least in the near-term… We'll have to see what the macroeconomic effects will be on the rest of the world'.
For more on currencies and currency risk management strategies, please get in touch with your Smart Currency Business trader on 020 7898 0500 or your Private Client trader on 020 7898 0541.