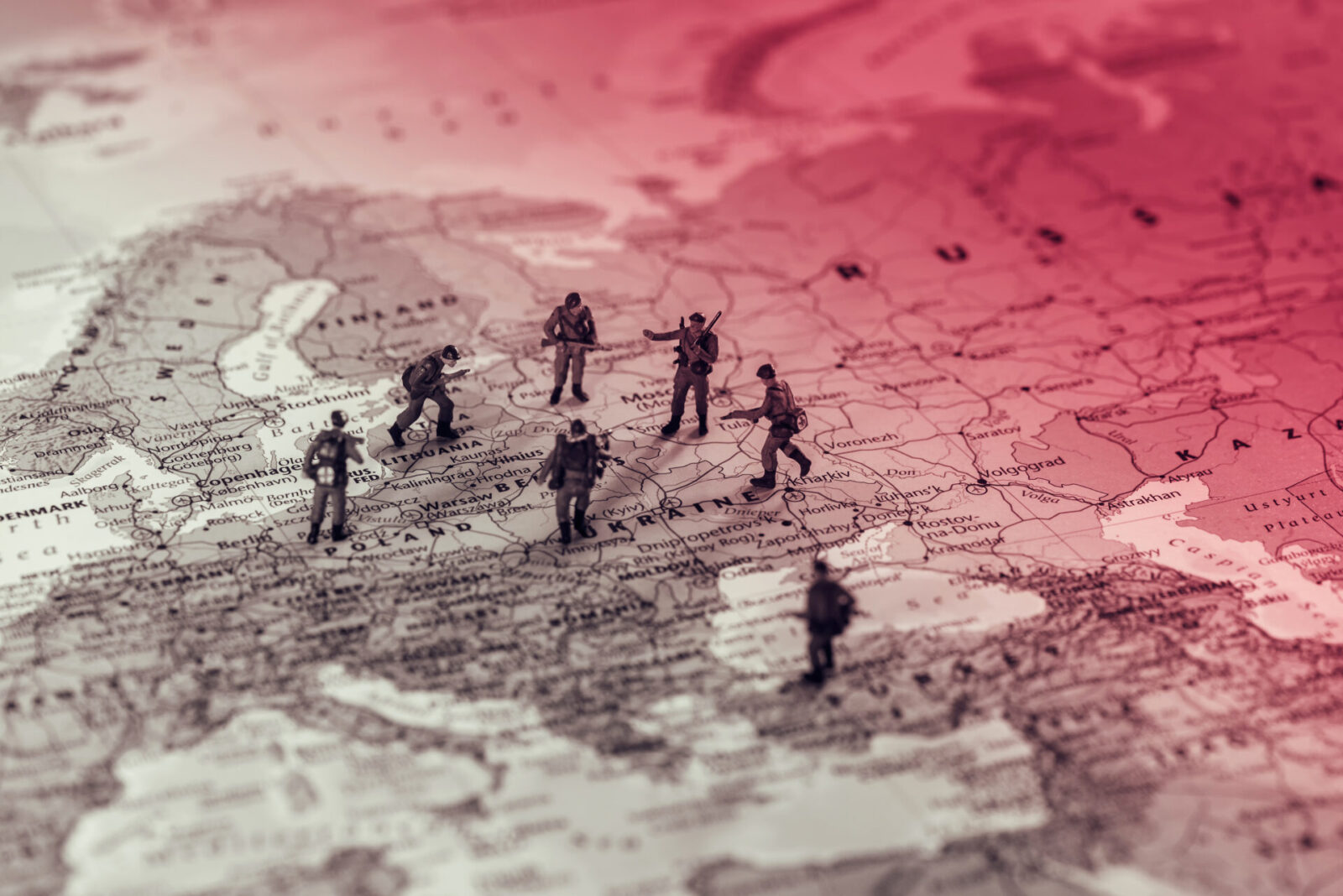 The pound is stronger against the euro and weaker against the dollar this morning. This follows news that Russia has launched a full-scale invasion of Ukraine, with reports of missile strikes and explosions in cities such as Kyiv and Kharkiv.
President Putin has said that Russia does not plan to occupy Ukraine and has ordered Ukrainian troops to lay down their weapons, warning of an "immediate" response if troops fight back.
The FTSE 100 plunged this morning by more than 200 points following this news.
Prime Minister Johnson, President Biden and European Commission Chief, Ursula von der Leyen, have all said that sanctions on Russia will be ramped up severely.
The dollar is benefitting from its status as a 'safe-haven' currency, strengthening against the pound and the euro. Meanwhile, the euro is volatile as it continues to respond to news surrounding the conflict.
Make sure any upcoming transactions are protected against the risks of sudden market movements. Secure a fixed exchange rate now with a forward contract; call your Business Trader on 020 3918 7255 to get started.
GBP: Pound stronger against euro, weaker against dollar
The pound strengthened against the euro and weakened against the dollar this morning following news that Russia has invaded Ukraine.
Although the pound strengthened against the euro, it has failed to break through 2022 highs. Meanwhile, sterling is down against the dollar due to greenback strength.
The Prime Minister said this morning that the UK and allies will respond to the invasion and more sanctions on Russia are likely. Junior Foreign Minister, James Cleverly, has said that these will be the most severe sanctions that Russia has ever seen.
This afternoon, Governor of the Bank of England, Andrew Bailey, will speak and the markets will be listening for any comments surrounding monetary policy.
GBP/USD past year
EUR: Euro weaker as markets consider impact of invasion
The euro weakened against both the pound and the dollar this morning due to Russia invading Ukraine. The single currency is set to remain volatile as more news unfolds.
The conflict has a direct effect on the European economy. Europe is reliant on Russian gas and sanctions from the West are already limiting or cutting the supply of this, which will have a large impact.
This could, in turn, have an impact on the European Central Bank's approach to monetary policy. Two ECB officials will speak today, and it will be interesting to hear any comments about the conflict's effect on the eurozone.
USD: Dollar strong ahead of Biden meeting G7 leaders
The dollar is stronger against a basket of currencies this morning, benefitting from its status as a 'safe-haven' currency following Russia's invasion of Ukraine.
Today, President Biden said he will be meeting with leaders of the G7 and will be ramping up sanctions on Russia. He called the attack "unprovoked and unjustified".
GDP and new home sales figures will be released for the US today. GDP is forecast to grow to 7% quarter-on-quarter.
For more on currencies and currency risk management strategies, please get in touch with your Smart Currency Business trader on 020 3918 7255 or your Private Client trader on 020 7898 0541.