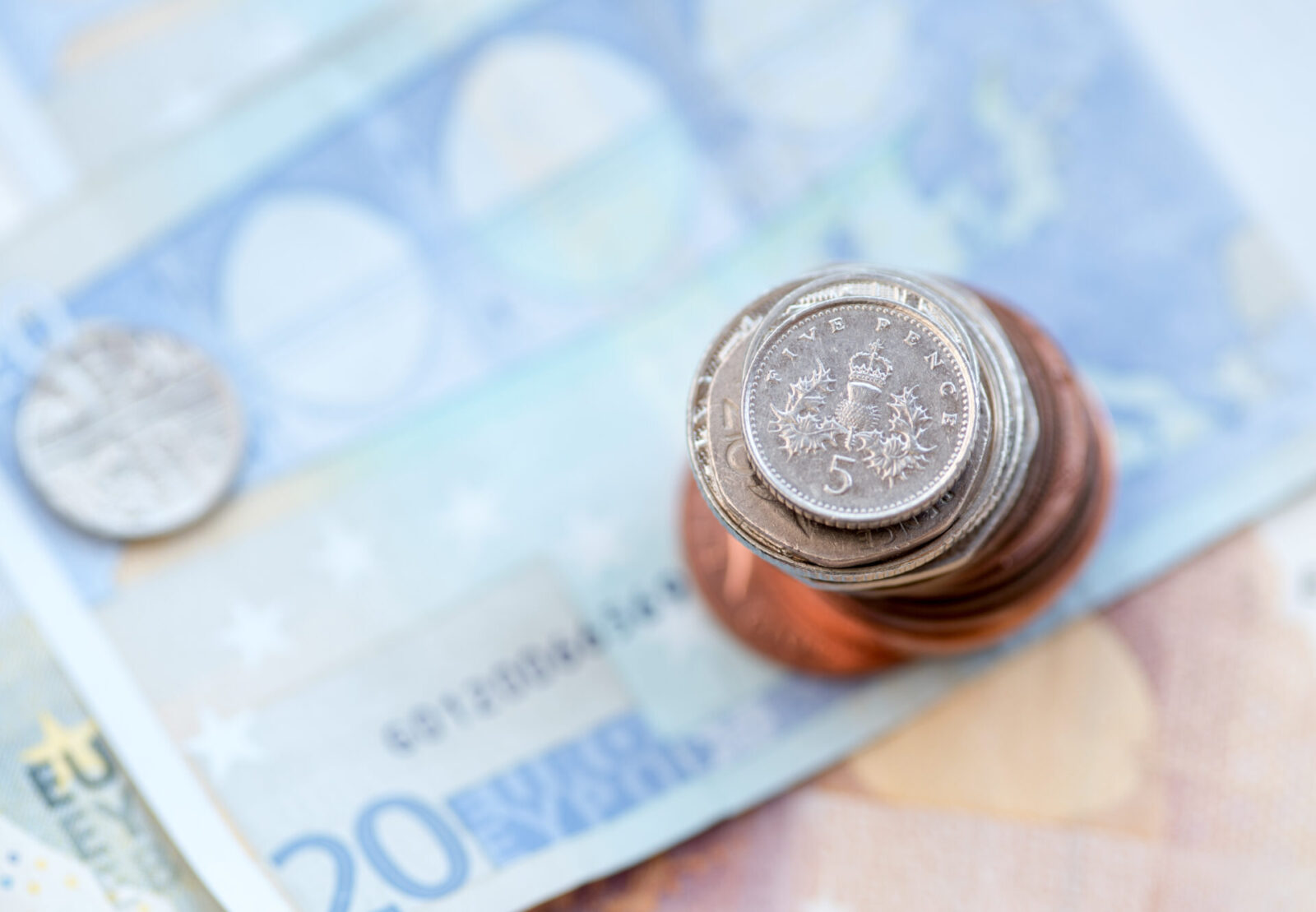 Sterling is again moving in tandem with the stock market, weakening against the euro and dollar. Today's GDP figures showed that the UK economy is shrunk at a record 20.4% in April. Industrial production figures showed continuing weakness in the sector, although there are hopes of a slow recovery.
In the Eurozone, there is further optimism as international borders are to be recommended to re-open from 1st July, with lockdowns continuing to ease.
Meanwhile, the dollar is benefiting from its safe-haven status after reports of an increase of coronavirus infections in some US states. The markets will be watching today's consumer sentiment figures closely today in America, expected to show a slight increase month-on-month.
Your business is easy to protect against this completely unpredictable volatility. With a forward contract, your Business Trader can secure you a fixed exchange rate for up to two years. Speak to them today on 020 7898 0500 to get started.
GBP: Pound weaker as markets drop further
The pound has weakened against the euro and the dollar over the last 24 hours. Once again, sterling is moving in correlation with the stock market, which has dropped partly due to fears of a second coronavirus wave.
Yesterday, the EU's Chief negotiator, Michel Barnier, reiterated the EU's point that the UK cannot have the same relationship with the EU as the likes of Canada or Japan, due to a number of issues included fisheries.
There has been a series of data releases for the UK this morning. The UK economy contracted sharply in April, with GDP falling by 20.4% from the month previously. Meanwhile, industrial production fell by a record 20.3 percent between March 2020 and April 2020, with manufacturing providing the largest downward contribution.
EUR: Euro benefits from sterling weakness
The euro is up against the pound this morning, with declining global sentiment sending investors to the single currency. This morning, figures have shown French inflation rates have stayed mostly flat, whilst Spanish inflation has continued to decline. Industrial production is also expected to show a sharp drop later today.
Forecasts from the OECD show Eurozone countries, particularly France, may have a difficult recovery ahead, although predictions seem more optimistic in some areas than for the UK. Hopes of a positive recovery, however, have been raised by news of recommendations by the European Commission of the external borders of the European Union reopening from 1st July.
USD: Dollar strengthens due fears of a second wave
The dollar is gathering some strength this morning as investors opt for safe-haven currencies. This has come about due to fears of a second COVID-19 wave, which have been fuelled by the US reporting more than 2 million coronavirus cases as of June the 12th. A number of the more populous states have also reported increased numbers of infections.
Initial jobless claims data was released yesterday, showing that the number of Americans applying for unemployment benefits eased to 1.542 million in the week ending June the 6th, the lowest level since the coronavirus crisis began three months ago and below market expectations.
Michigan consumer sentiment preliminary figures are due to be released this afternoon, as well as import and export prices.
For more on currencies and currency risk management strategies, please get in touch with your Smart Currency Business trader on 020 7898 0500 or your Private Client trader on 020 7898 0541.