Euro declines as ECB suggests interest rate hiatus
By Christopher Nye September 15th, 2023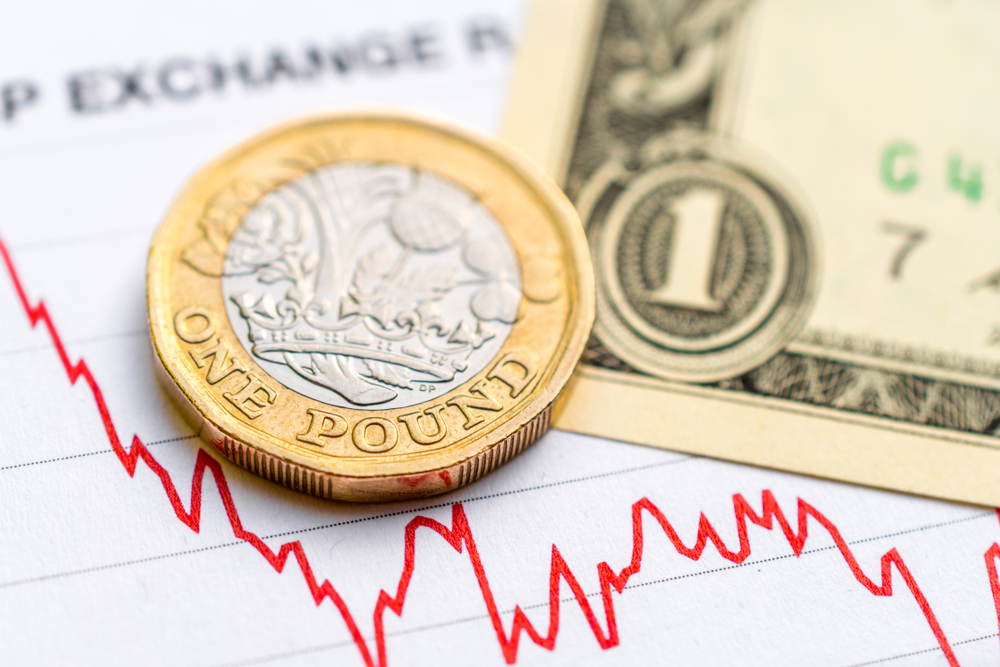 It was day of mixed fortunes for sterling yesterday, a small rise against the euro and a sharp fall against most other currencies.
The reason for its successful afternoon session against the euro was not so much the European Central Bank's (ECB's) decision to raise interest rates by a quarter of a percent to 4.5%, but its signalling that this would be the last rise for the time being. Considerations that the Bank of England could follow suit on Thursday may have hit sterling.
This is now the highest that the eurozone's interest rate has ever been, and the tenth consecutive rate hike, but the single currency declined against all of its major rivals by between 0.3% (GBP) and 1.3% (AUD). There will be keen interest in ECB chief Christine Lagarde's speech later this morning.
In business news, the flotation of Arm, the Cambridge-based tech firm, in New York was a resounding success, with shares rising by 25%.
The Chinese government has hit back at the European Commission's investigation into China's electric car subsidies, which could result in severe tariffs on Chinese EVs arriving in Europe, if the EU finds evidence of illegal subsidies. China's ministry of commerce said: "China will pay close attention to the EU's protectionist tendencies and follow-up actions, and firmly safeguard the legitimate rights and interests of Chinese companies."
Meanwhile, there was positive news on the Chinese economy this morning, with industrial production, retail sales and employment levels all better than expectations. Two rounds of interest rate cuts this summer will have helped, but as the New York Times notes: "The broad troubles of China's real estate sector continue to cast a long shadow over the country's economic prospects."
In France, a supermarket has begun naming and shaming those food suppliers seeking to boost their profits by 'shrinkflation'. Carrefour will label products that have been shrunk in pack size, including those from Nestlé, PepsiCo and Unilever.
While French supermarkets appear to be acting in consumers' interests, in UK shops consumer champion Which? reports that Sainsbury's and Tesco are pulling a fast one on loyalty card holders, inflating prices just so they can appear to reduce them for cardholders.
Make sure any upcoming transactions are protected against the risks of sudden market movements. Secure a fixed exchange rate now with a forward contract; call your Business Trader on 020 3918 7255 to get started.
GBP: Pound benefits from ECB comments
Over the course of the day, sterling lost around 1% to the Canadian and Australian dollars and 0.6% against the yen and US dollar. However, it strengthened marginally against the euro, as the markets came to the conclusion that the ECB's rate-rising cycle is now over.
There has been no major change in direction this morning.
Next week starts slowly, but on Wednesday there will be the all-important inflation data, a prelude to the Bank of England's interest rate decision on Thursday.
GBP/USD past year
EUR: Last rate rise for a while
The single currency had a singularly bad day, weakening around 1% against most of the dollars, as the markets accepted that record interest rates have reached their limit and may even decline.
This morning we're getting final reports on inflation for August, with France at 1% on the month and 4.9% year-on-year; a sharp rise from July's 4.3%.
However, the bigger event will be the speech by ECB President Christine Lagarde at 10.45am UK time.
Next week is somewhat light on data, with the markets having to wait until Friday for flash PMI.
USD: Arm float boosts Wall St ahead of Fed rate decision
The dollar had a positive day against the pound and euro, while slipping back against the Canadian and Australian dollars.
The success of the Arm flotation yesterday on the Nasdaq augurs well for Wall Street and the IPO (Initial Public Offering) market.
The big data event of the day is Michigan Consumer Sentiment. No, not the opinions of shoppers in the US's 10th largest state, but a nationwide survey of consumers' optimism or lack of it. It may well be considered by embers of the FOMC ahead of the Fed's interest rate decision on Thursday.
For more on currencies and currency risk management strategies, please get in touch with your Smart Currency Business trader on 020 3918 7255 or your Private Client trader on 020 7898 0541.