Euro boosted as investors see 'light at end of tunnel'
By Christopher Nye April 22nd, 2020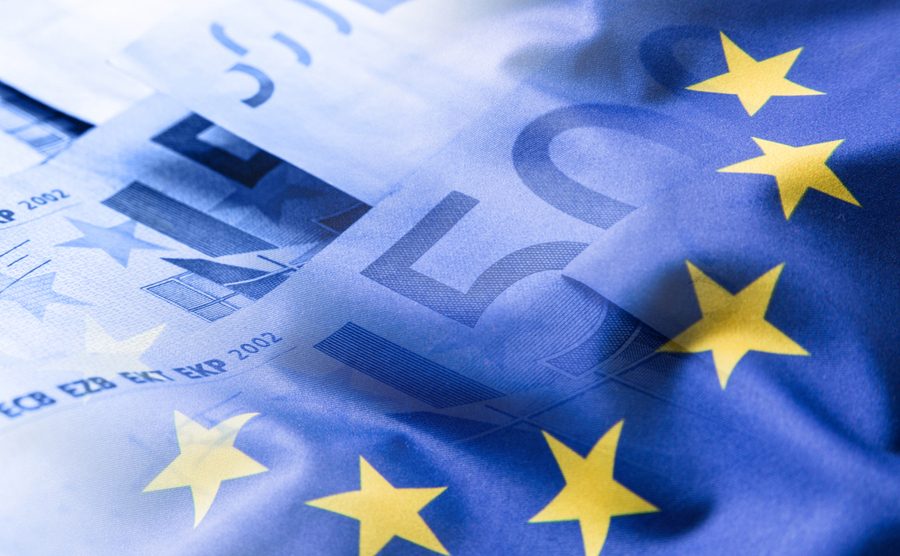 The euro is up against the dollar and pound this morning, after being given a boost yesterday unexpectedly positive economic sentiment data. Expected to be firmly in the negative, the ZEW economic sentiment index instead made its biggest jump on record, as optimism grows among investors over 'light at the end of the tunnel'.
It was otherwise a relatively positive day for the UK, with unemployment rates holding more or less steady and unemployment aid claimants lower than predicted.
Today, we will see a number of further figures, including the American house price index, European consumer confidence figures and further data from the oil industry.
We have just released our latest Quarterly Forecast – make sure to download your copy today to find out what the major banks are predicting, and what the spread means for your business.
GBP: Consumer price inflation beats expectations
Tuesday was a relatively positive day for the UK, with unemployment growth staying relatively steady and unemployment claimants below expectations. However, unpredicted optimism in the eurozone meant the pound did still lose ground against the single currency.
This morning, monthly inflation figures show that consumer prices have stagnated, while the retail price index has beaten expectations by remaining in the positive month-on-month and actually increasing year-on-year.
Parliament has 'returned' in a sense, approving a new video-conferencing way of working with only a maximum of 50 MPs in the House of Commons itself. The new arrangements are currently in place until at least 12th May, with sittings only three days a week. For the moment, there are no systems in place for MPs to vote remotely.
EUR: Unexpected about-turn for investor confidence
The euro was given an unexpected boost yesterday against the pound and dollar, as Eurozone and German economic sentiment figures unexpected re-entered positive numbers. German figures made their biggest ever upward swing since records began, suggesting that investors are starting to see a 'light at the end of the tunnel'. 53% of surveyed analysts, according to ZEW, expect to see an improvement in economic activity, perhaps made more optimistic by the slight easing of lockdown restrictions in parts of the European Union.
Nonetheless, real-time economic indicators did continue to fall by over fifty points in both surveys. Italian construction output, too, fell to negative figures as the impact of lockdown continues to bite. Industrial orders this morning have seen a drop.
Later this morning, official figures are expected to show government debt-to-GDP rates to have grown in the Eurozone. Consumer confidence is still predicted to continue to drop – but a turnabout like yesterday's figures could have further impact on the euro.
USD: Markets await further oil sector data
After a choppy start to the week, the dollar is up against the pound, boosted by oil prices yesterday. These gains lasted through the afternoon, despite home sales continuing to drop and the Redbook Index showed sales growth to continue to drop further into the negative.
Later today, we will see further oil-related data releases, which the markets will be watching closely. Tomorrow, we will see jobless claims, which are forecast to continue to grow.
Donald Trump tweeted yesterday that he would sign an executive order to halt immigration to the US during the coronavirus crisis, although the order is currently still being considered by the Office of Legal Counsel of the Justice Department.
For more on currencies and currency risk management strategies, please get in touch with your Smart Currency Business trader on 020 7898 0500 or your Private Client trader on 020 7898 0541.