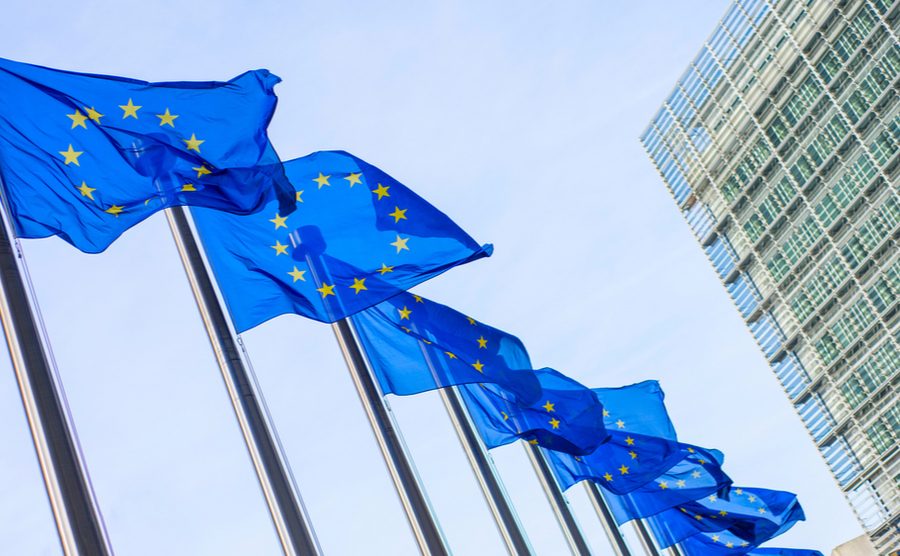 The EU has decided on a Brexit so-called 'flextension' until 31st January, with the possibility of the UK leaving at any point before. Previously, on Friday, leaders decided to postpone its announcement of a Brexit extension, with internal division between much of the EU27 and France, the latter of which wanted an extension only until November, instead of January. Leaders met today to attempt to come to an agreement. Meanwhile, they will also be keeping a close eye on the British Parliament's decision over a December election, a motion for which is tabled today.
As well as political movement, we'll also see plenty of economic releases, including Eurozone GDP figures, US non-farm payrolls and unemployment figures and UK house price index data. The Federal Reserve will also meet to announce its decision over interest rates.
Make sure to lock in your exchange rate today with a forward contract by calling your Business Trader on 020 7898 0500 to protect your money against any sudden market movements.
GBP: MPs to consider general election
MPs will debate the possibility of a general election this afternoon, with a decision potentially as early as 17:00. However, it looks as if the government may not be able to get the two-thirds majority required – but one may still be on the horizon. While Boris Johnson is calling for a 12th December election, the Liberal Democrats and SNP will introduce a bill for a 9th December election, which would require a simple majority to pass.
EU leaders are meeting again today to discuss the terms of the Brexit extension. French President Emmanuel Macron reportedly blocked the EU's attempt to extend the deadline by three months, preferring a shorter November election.
We will see a number of economic releases this week, although they may well be buried under political noise. The latest house price index will come out on Tuesday, as will mortgage approvals and Bank of England consumer credit figures. UK manufacturing PMI is due on Friday.
EU: Brexit deadline announced as 31st January
The EU has just announced its Brexit extension as 31st January, which will be ratified by written protocol later. The decisions comes after France pushed for a shorter time period than the rest of the EU27's favoured three-month deadline, favouring a November extensions. Leaders met today to discuss their options, with the main dates considered to be 30th November, 31st December or 31st January.
German business confidence came in lower than expected and still below the 100 mark, as Brexit and the global slowdown continue to weigh. However, in a more positive sign, IFO expectations did come in better than forecast. This week, in addition to political movements, we will see French GDP figures, German unemployment, and, on Wednesday, Eurozone business, economic, industrial and consumer sentiment. The raft of releases will continue on Thursday eurozone-wide GDP figures, which will provide a snapshot into how the European economy is performing as the Brexit deadline does or doesn't approach.
Italian GDP growth is expected to hold at zero, which will not please many, who consider the country's current economic situation to be a weakness for the eurozone.
The European Central Bank and People's Bank of China have extended their currency swap agreement for another three years, intended, from Europe's perspective, to be a 'backstop' in the case of liquidity shortages due to disruptions in the Chinese yuan market.
USD: Dollar awaits Fed interest rate decision this week
The dollar was up against the pound on Friday afternoon as Brexit uncertainty continued to drive the markets.
This week, the Federal Reserve will meet over two days to announce their decision on interest rates. The market is currently pricing in a third consecutive 25 basis points cut.  However, with US-China trade tensions decreasing and a no-deal Brexit looking unlikely, some view that the reasons to cut rates are not as strong as they were previously.
The announcement on Wednesday evening will be preceded by the release of GDP growth rate figures. Non-Farm Payrolls for October will also be released at the end of the week, as well as Manufacturing PMI.
For more on currencies and currency risk management strategies please get in touch with your Smart Currency Business trader on 020 7898 0500 or your Private Client trader on 020 7898 0541.