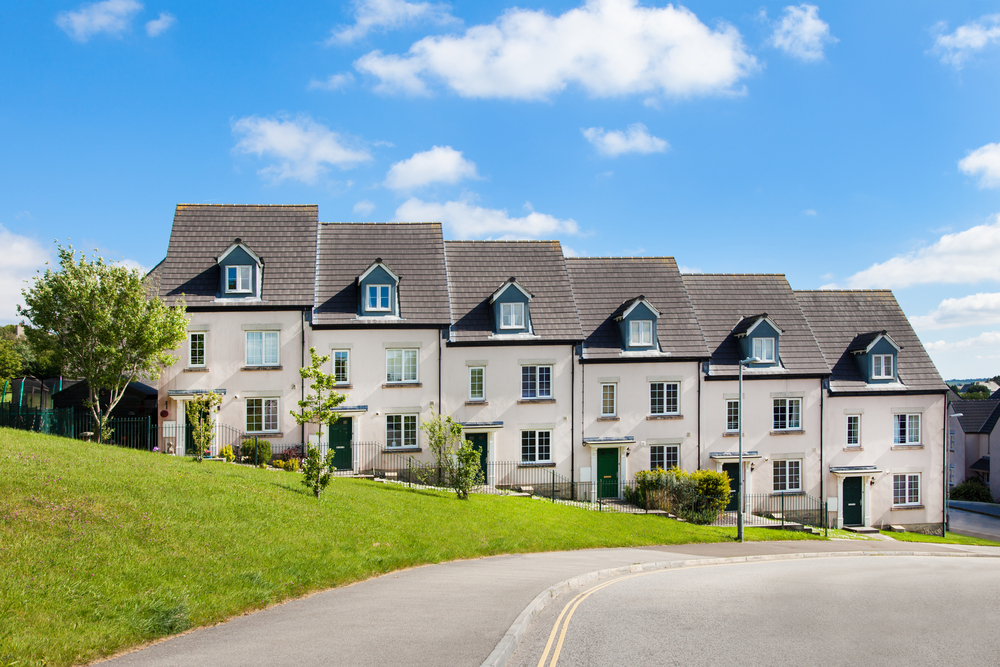 British house prices continue to slide, says the Halifax
Sterling fell to its weakest level since late November against the US dollar yesterday, dropping well over 1%.
While the pound also fell against the euro, some of those losses were recovered in the afternoon session and GBP/EUR remains slightly above where it started the year. This morning further losses in UK house prices is causing early jitters for sterling.
The big picture was really the greenback's strength, rising decisively against GBP, EUR, CAD and AUD. This followed several news items showing support for the US economy, including positive signs for new jobs in the US, with private sector payrolls rising by 235,000 in December. The US trade deficit in November fell to its lowest level since September 2020. This has all led the US Federal Reserve to dampen expectations of an interest rate cut this year – more rises seem likely.
Tech firms were notably not offering good news on jobs, with Amazon axing 18,000 workers and Salesforce 8,000.
Business news in the UK included some positivity despite the week continuing with no effective rail service due to strikes. The retailer Next reporting better-than-expected profits from pre-Christmas trading, sausage-roll seller Greggs saw sales rise 18% like-for-like in December and Services PMI inched upwards. New car sales were less than expected but electric car sales were up.
The Department for Business, Energy and Industrial Strategy (Beis) said that almost £1bn of fraudulent or erroneous grants paid out in the pandemic are unlikely to be recovered.
On the political front, following PM Rishi Sunak's keynote speech yesterday, his Labour opponent Sir Keir Starmer made his own. He cheekily co-opted the Brexit slogan 'take back control' in his promise to transfer power from Westminster to local communities.
Make sure any upcoming transactions are protected against the risks of sudden market movements. Secure a fixed exchange rate now with a forward contract; call your Business Trader on 020 3918 7255 to get started.
GBP: House price fall drives sterling lower
Sterling struggled mid-week despite some positivity from UK high streets and the services sector, according to S&P services PMI.
The pound dropped more than a 1% against the US dollar. Most of the damage came from the dollar side of the equation, with positive economic data releases all round but marginally better in the US.
Against the euro there have been some rapid rises and falls in this first week back. Until this morning, the pound was standing where it has been since falling following the interest rate decision in mid-December.
However, this morning we have just heard the Halifax House Price index showing a fall of 1.5%, the fourth fall in a row but at a slower rate of decline compared to last month's 2.4% drop. Good news for some, as yesterday data from the 2021 census revealed that renting had doubled since 2001 in the UK. Shortly we'll hear Construction PMI.
Again, however, it could be the US side that governs events for GBP/USD, with non-farm payrolls at 1.30pm
GBP/USD past year
EUR: Mixed picture for euro in first week back
A mixed day for the euro saw drops against the US dollar and a small gain against sterling. That has continued so far this morning.
Data yesterday included Germany's Balance of Trade bouncing back to an €11.1bn surplus. Exports hit a record high of €142.8bn. Less positively, S&P Global Construction PMI was well below forecasts across the eurozone, but especially in France and Germany at just 41 and 41.7 respectively.
Italian inflation may be high, at 11.6%, but is less than last month. Will that be repeated for the all-important eurozone inflation result at 10am? Hold onto your hats for market movement shortly if it's markedly different than the expected 9.7%.
USD: Dollar rising along with promise of interest rates
The dollar made strong and swift gains against sterling and the euro in a fairly frantic hour or two yesterday lunchtime. The prompt was the message coming through that interest rates are unlikely to fall in 2023 and could continue rising, as the US economy continues to shrug off downturn fears.
There will be further evidence of that with non-farm payrolls, one of America's most influential monthly data releases, coming out at 1.30pm UK time.
In the latest balance of trade data, the US trade deficit narrowed to $61.5bn in November, which was the lowest markets have seen since September 2020 and well below forecasts. The deficit reflected a decrease in the goods deficit of $15.3 billion to $84.1 billion and an increase in the services surplus of $1.0 billion to $22.5 billion
For more on currencies and currency risk management strategies, please get in touch with your Smart Currency Business trader on 020 3918 7255 or your Private Client trader on 020 7898 0541.