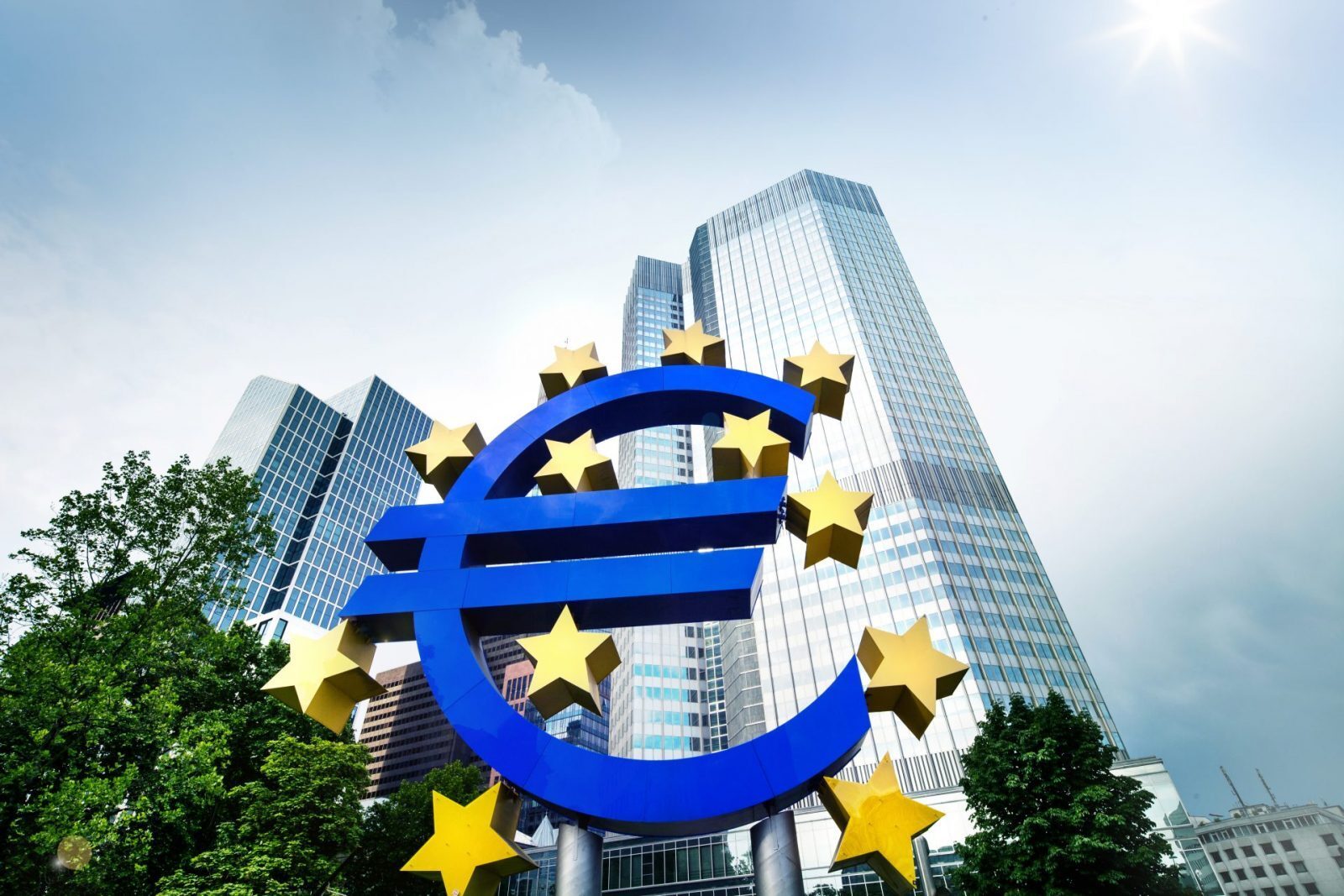 As reports of the White House talks between Donald Trump and Jean-Claude Juncker filtered through yesterday morning, there was a palpable sense of relief in the markets. For now, it appears that a trade war might yet be averted and there is certainly much to be positive about if the two sides do indeed work together to reform the international rules on trade. Europe has already agreed to buy more soya beans and natural gas from America and Juncker will certainly be hoping that Trump's planned tariffs on European car imports don't go ahead.
While the markets were reacting, we braced ourselves for what the European Central Bank would announce at its press conference. It was known that interest rates would not be increased this time around, so attention turned to the accompanying sentiment. Somewhat disappointingly, it was more of the same, as the ECB stance remains unchanged. Its bond-buying programme will halve to €15 billion from September and end completely from December.
While it is impossible to know what investors were hoping to hear, the euro slid following the news and it weakened sharply against the dollar. Sterling managed to make some gains against the single currency too, despite ongoing fears surrounding the chances of a no-deal Brexit. Those concerns helped the dollar strengthen against the pound too and, while the movements have been within a tight range this week, sterling appears to be the one most likely to slide at the moment.
It would be remiss of us to ignore the fact that more than $100 billion was wiped from the value of Facebook yesterday. The social network giant revealed the full extent of the data scandal that shook the world a few months back. Facebook founder Mark Zuckerberg is said to have lost $15 billion in a single day, although with a personal fortune of €72 billion he should be alright.
2018 has been extremely hectic on a political and economic scale. In fact, it's all been a bit hectic since 2016 and there are currently no signs of the uncertainty stopping anytime soon. Our latest currency forecasts provide a handy summary of the previous quarter and include currency predictions from major banks around the world over the next 12 months. The disparities between what the so-called experts believe is going to happen make for an interesting read. It is free to download and we would love to hear your thoughts.
GBP: Barnier rejects May's Chequer's plan
There were no major economic data releases from the UK yesterday, so any sterling movements were likely to come from events elsewhere or continued Brexit uncertainty. And so it proved, as the ECB's refusal to change course on its monetary policy helped sterling make some very slight gains against the euro, while a strong dollar plus concerns over a no-deal Brexit saw the pound tumble against the dollar.
Towards the end of the day, Michel Barnier rejected the customs proposals in the prime minister's Chequers plan. While he conceded that the EU was open to a 'customs union', it will still be a blow for Theresa May. Barnier's motives could be to encourage the UK to join a full customs union, but it is clear that May does not have her party on side with that proposal. Once again, she is stuck between a rock and a hard place.
Today we will see the Nationwide housing prices for July and we can expect further reaction to what Barnier said in his joint press conference with Brexit secretary Dominic Raab.
EUR: euro weakens as ECB reiterates policy
The ECB kept its policy unchanged yesterday and reiterated its belief that interest rates will remain at their record lows until at least the middle of next year. In truth, none of what was said was much of a surprise, but there was a slight possibility that they could have suggested a possible change in course. It wasn't to be and the euro weakened against the dollar.
Gfk consumer confidence in Germany fell to 10.6 in August from 10.7 the month before. It had been expected to hold steady and one wonders what the figure would have been had Trump and Juncker met earlier than they did. It is the weakest reading since July 2017, but now that we know the EU and US are working towards a trade resolution, fears over a trade conflict could abate.
It is extremely quiet for eurozone economic data today, but Barnier's statement will likely be the focus of at least some attention.
USD: decent day for dollar which is the strongest performer of late
If 2017 was the year of the euro then 2018 certainly didn't start as the year of the dollar. However, for the past few months the dollar has been the most consistent performer and has hit some impressive highs against sterling and the euro. It might have performed even better than it has been, were it not for Trump's comments on the Federal Reserve which saw the dollar tumble.
Durable goods orders came in at 1% for June which was much better than the -0.3% in the previous month, although still some way below the 3% the markets had expected. Initial jobless claims also disappointed, but given that the last reading was the best figure posted since December 1969, it is nothing to be too concerned about.
The number of people claiming for unemployment benefit had been expected to climb to 215,000 but the actual figure was 217,000. It is the highest reading since the week ending 30 June but, again, employment has been consistently strong in the US of late.
Today we will see the GDP growth rate for the second quarter of 2018. It is expected to jump from 2% to 4.1% and, if it does, we could see some significant dollar strength. Trump won't know whether to laugh or cry!
For more on currencies and currency risk management strategies, please get in touch with your Smart Currency Business trader on 020 7898 0500 or your Private Client trader on 020 7898 0541.