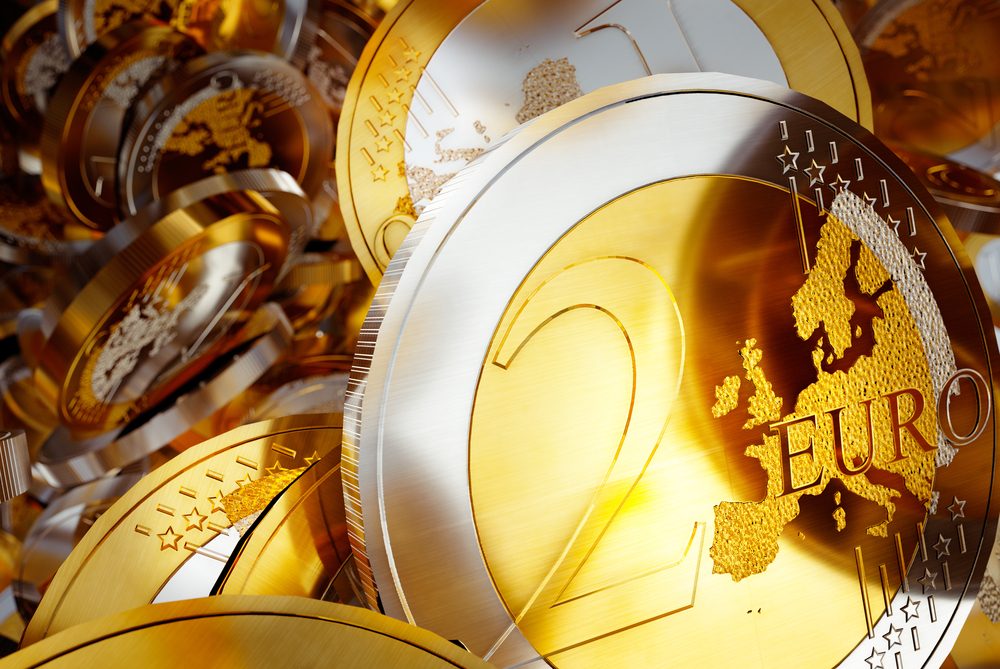 Last week saw sterling consistently weaken against a basket of currencies. This week the pound has fared a little better and has just about held its own. And, given the remarkable flow of news we are currently subjected to on a near-daily basis, it is difficult to predict in which direction sterling will move next. Political and economic events are really highlighting the need to focus on your budgets and the potential risks.
As expected, the European Central Bank left interest rates across the eurozone unchanged at 0% yesterday. However, in what was quite a surprise, the ECB dropped its pledge to extend its quantitative easing programme if the eurozone's economic outlook deteriorated. You might remember that in January 2018, the ECB halved its bond-buying programme to €30 billion per month and said this commitment would run until at least September 2018. This had originally come with the caveat that it would increase this figure if necessary, whereas now it simply says they might the extend the duration.
This helped the euro retrace some of its earlier losses and it appears that the ECB is preparing to wind down its stimulus programme. However, in typical fashion, President Mario Draghi still managed to somehow talk down the hawkish move by describing it as a 'backward looking' and 'unanimous' move. You have to admire the man, as the euro then weakened once more (which is good for eurozone exports and inflationary pressures).
Meanwhile, the Brexit committee published the Government's secret Brexit impact assessments. You can read the full report but, in a nutshell, all of the various scenarios outlined in the document show that the UK's withdrawal from the EU will adversely effect the UK economy and will damage several key industries. That this is from the horse's mouth makes it all the more concerning.
Yesterday evening Trump pushed ahead with his tariff plans, with a 25% tariff on steel imports and a 10% tariff on aluminium imports. Canada and Mexico are exempted from the levies, but it is unclear who else will be exempt. A global trade war is now a real possibility. Remarkably, we also learned that Trump is willing to meet with North Korea's leader Kim Jong-un. You just cannot catch your breath right now. It feels as if every day brings incredible news.
Today we have the UK balance of trade for January, as well as the construction, manufacturing and industrial production figures. In the US we will see the all-important non-farm payrolls. While you wait for the day's economic data releases, why not check out our Treasury Risk Management White Paper that might prove especially useful in the current climate of uncertainty?
GBP: Brexit impact assessments show adverse impact
There were no economic data releases from the UK yesterday, but there was more than enough to keep us occupied with the release of the Brexit impact assessment. The report outlines a variety of potential scenarios and all show that the UK economy will be negatively affected. This is obviously not brilliant news. To read a brief dissection of the report, you can head over to this Twitter thread.
While yesterday was a quiet affair for UK economic data, today is much busier, beginning with the balance of trade report for January. We will also see the industrial, construction and manufacturing production figures which will give us an indication of how the start to 2018 has been for some aspects of the UK.
EUR: ECB drops pledge but Draghi talks it down
Draghi is really rather good at keeping the euro in check and you do have to wonder just how much stronger it might be were it not for his consistently dovish tone. Take yesterday for instance – the ECB remove a statement alluding to the fact they would consider increasing their monthly €30 billion of bond-buying if the eurozone economy deteriorated, and Draghi still manages to make this seem like an action that was out of their control. He makes aggressive moves look like the opposite and helps benefit eurozone exports. Hats off to you sir.
The ECB also raised its growth forecasts, as Draghi stated that eurozone growth will expand at a faster pace than previously thought. The revised figure shows 2018 growth is now expected to be 2.4% (from 2.3%), but 2019 and 2020 remain unchanged at 1.9% and 1.7% respectively. Draghi also alluded to the potential trade war and said it would hurt the eurozone's recovery (to my mind it would hurt every country's economic recovery).
Today we will see the German balance of trade for January, as well as the industrial production figures. Month-on-month, German production fell by 0.6% in December, but is expected to increase by 0.5% in January. It will be interesting to see if this proves to be the case.
USD: Trump signs deal imposing tariffs on steel and aluminium
Yesterday Donald Trump sent a Tweet which alluded to a meeting at 8:30pm UK time. The world drew a breath and waited for news of what the outcome of the meeting was. We learned that Trump has gone ahead with his plans to impose tariffs on steel and aluminium imports. He did say that exceptions would be made, although it is not clear at the moment what countries will have to do to be exempt.
Somewhat bizarrely, he said 'Steel is steel. Without steel you don't have a country.' He was flanked by workers from both industries and, perhaps tellingly, no congressional members of the Republican party were present as he made the announcement. We know that Canada and Mexico are exempted from the tariffs, but that is all we know. This could lead to a trade war and is certainly a situation to watch closely.
Today is a busy one for the US, with February's non-farm payrolls set for release. We will also see the unemployment rate, as well as the manufacturing payrolls. Non-farm payrolls smashed forecast last time in what was some extremely positive news for the US workforce and it will be fascinating to see if this trend continues. The figure is expected to dip to 192,000 from 200,000 the month before.
For more on currencies and currency risk management strategies, please get in touch with your Smart Currency Business trader on 020 7898 0500 or your Private Client trader on 020 7898 0541.