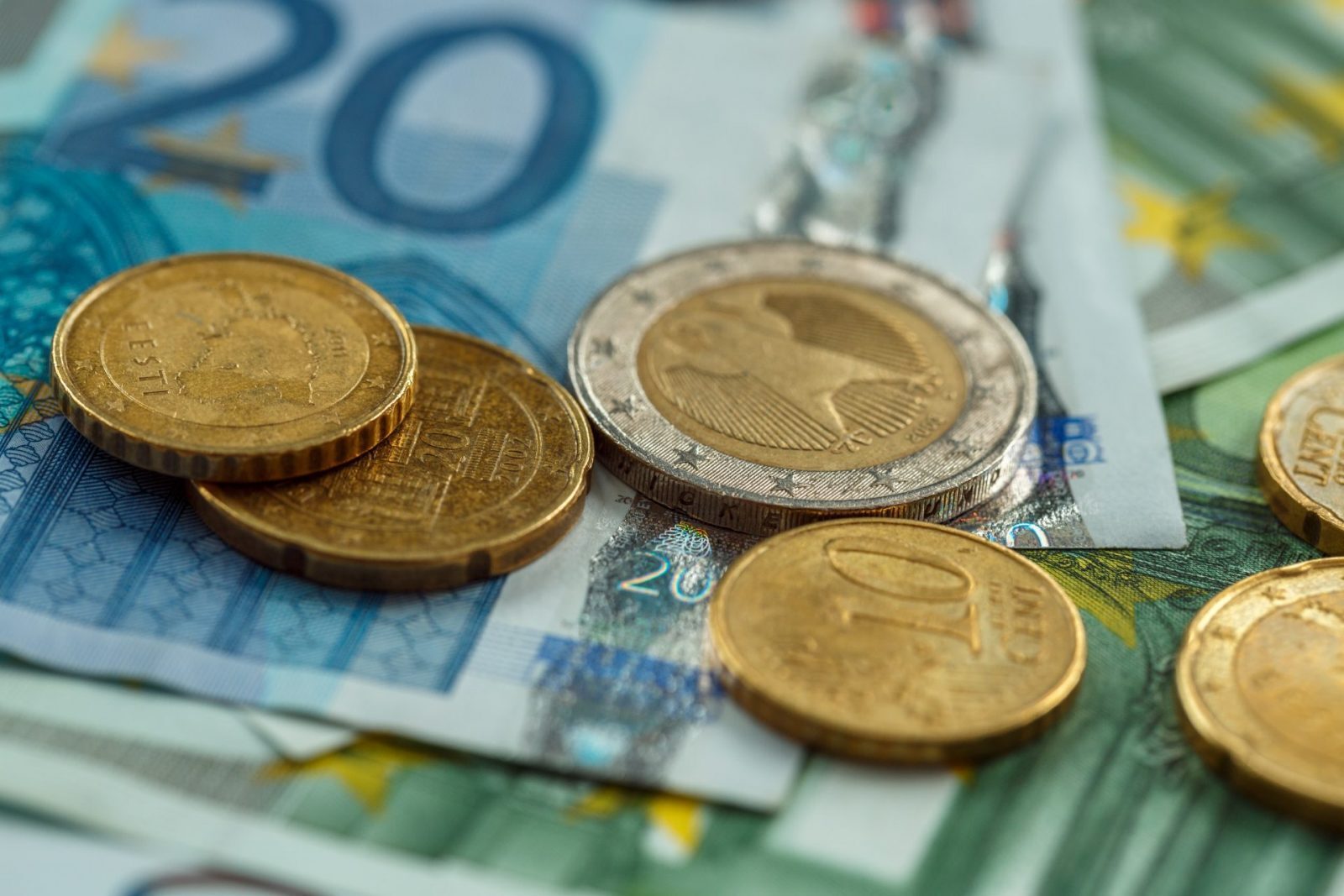 As expected, the European Central Bank kept interest rates on hold yesterday. However, they did announce a change to their quantitative easing programme from 1 January 2018. They are currently committed to buying €60 billion of new bonds each month until 31 December 2017, but from next year they will halve this to €30 billion. They confirmed that this policy adjustment would last for at least nine months and possibly go beyond that.
The euro weakened sharply as a result, perhaps fuelled by expectations that they would cut the figure more dramatically. In addition, they were not obliged to commit to nine months, so traders are clearly disheartened about the amount and the length of the commitment.
Meanwhile, there was some alarming data from the UK as retail sales were shown to have suffered their sharpest monthly fall since the financial crisis. 50% of businesses surveyed reported sales were down from the same point last year. This will increase fears of a weakening UK economy and the 'domino-effect' of inflation continually outpacing wage growth. Brexit uncertainty is certainly not helping either.
However, the rises and falls in currencies we have seen recently would not have a bearing on companies with correct currency risk management strategies in place. It is possible to protect yourselves and our latest quarterly currency forecasts should help explain why – with context – in a helpful way.
GBP: UK retail sales suffer biggest monthly decline since financial crisis
The day began with the news that UK car production has fallen as concerns over Brexit escalate. Car manufacturers reported a significant drop, with output shrinking some 4.1% in September alone. In addition, domestic demand fell by 14.2%. Part of the problem is that many car manufacturers rely on their cars crossing over into Europe and back to the UK several times throughout the course of production. The terms of the Brexit bill could put that in jeopardy.
It didn't get much better after that either, as UK retail sales suffered their biggest monthly drop since the financial crisis. As inflation outpaces wage growth, UK households are feeling the pinch and, naturally, end up spending less than they ordinarily would. The news is particularly disconcerting given the proximity to Christmas – often the busiest time of the year for many UK retailers.
It all provides some food for thought for the Bank of England when they convene next Thursday. It really is anybody's guess whether they will keep rates on hold or increase them for the first time in a decade. If I were a betting man I would still keep my money in my pocket – it is simply too close to call at the moment.
Sterling slid against the US dollar but managed to make gains against the euro following the ECB announcement. There are no major releases today so sterling movements are likely to be driven by events elsewhere, or continuing fallout from the data releases of yesterday.
EUR: euro hits a three-week low following ECB announcement
The euro had a bad day at the office yesterday as it weakened against sterling and the US dollar. This came despite some startling retail sales figures from the UK and really does go to show what influence monetary policy can exert on currency markets. For, while the ECB's decision to keep interest rates on hold was expected, traders were clearly disappointed at the quantitative easing programme decision.
Although the central bank are currently committed to purchasing €60 billion of new bonds each month until the end of December, from January 2018 they will halve this commitment to €30 billion. In addition, they announced that this programme would run until at least the end of September. There was a view that the ultra-loose fiscal policy didn't have to run quite so long.
Somewhat surprisingly, ECB President Mario Draghi confirmed that the decision was not unanimous, although he added that there was 'broad consensus on several issues, and a large majority on other issues'. He also stated that the US economic recovery is 'way more advanced' than in the eurozone, which could be brought into question. I don't mean to suggest that's wrong, but the conviction behind the statement is certainly up for debate.
Looking ahead to the rest of today, there are no major releases, although we do have Spanish retail sales figures. It will be interesting to see what, if any, influence the recent tensions between Spain and Catalonia have had. Finally, we'll see the German import prices which are expected to increase slightly.
USD: good day for the dollar thanks to events elsewhere
It was a good day for the US dollar yesterday as it made gains against sterling and the euro. However, it is worth noting that this was almost exclusively a result of events overseas, as the ECB quantitative easing programme announcement caused the euro to hit a three-week low against the greenback.
In addition, extremely poor UK retails sales figures caused the pound to tumble. There has been a relatively consistent run of positive economic data coming from the US of late – what a topsy turvy world we live in right now – although a few bits came slightly below expectations yesterday. Pending home sales stayed the same against an expectation of a 0.2% increase, while initial jobless claims came in at 233,000 against an expectation of 235,000. However, none of this affected the dollar given the releases from elsewhere.
Today sees the release of US GDP growth which will be extremely interesting. It is expected to increase by 2%, but there has been so much surprising data of late that, frankly, any figure could come out.
For more on currencies and currency risk management strategies, please get in touch with your Smart Currency Business trader on 020 7898 0500 or your Private Client trader on 020 7898 0541.