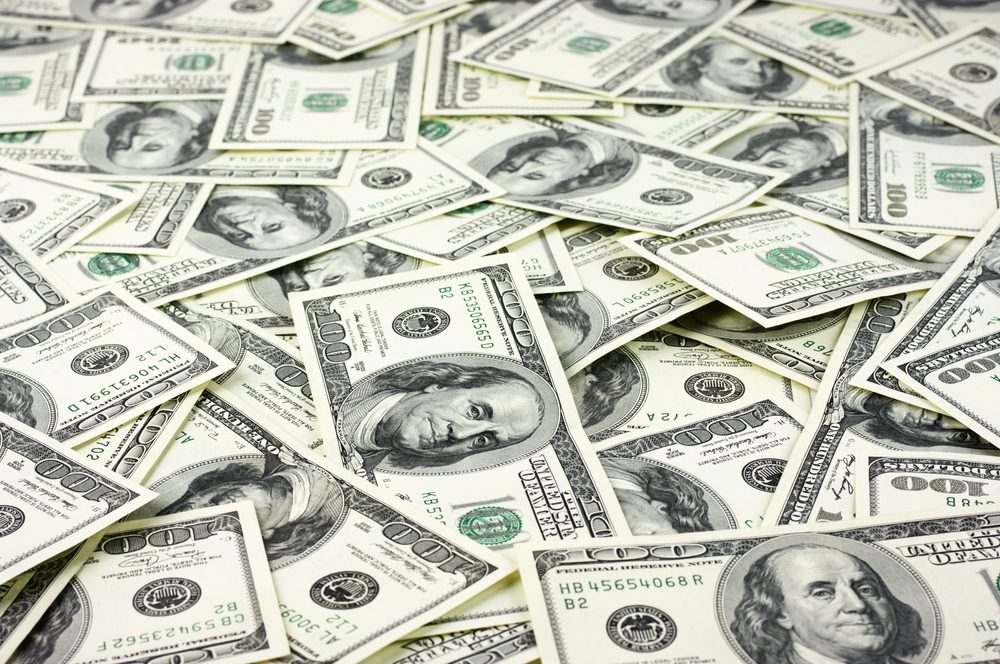 We hope you all had a good Bank Holiday weekend and are suitably refreshed. Welcome back to your daily currency news update. The dollar's recent period of strength continued last week, as analysts remain convinced that the Federal Reserve will increase interest rates at their next meeting. Weaker-than-expected wage growth data from the US had initially sent the dollar down, but it quickly recovered as investors realised the figures were unlikely to influence the Fed's decision on 13 June.
Remarkably, the pound has now lost more than eight cents against the dollar since 16 April. At one point on Friday, it lost all of the gains made against the dollar in 2018. If such a dramatic slide doesn't demonstrate how important currency risk management strategies can be, then nothing will. For those businesses without a risk mitigation plan in place, the recent decline in the pound means you are getting fewer euros and dollars for your money. On the other hand, had you locked in an exchange rate, such moves would make no difference; you'd know for sure how much your money bought. Contact us today to see how our team can help provide expert guidance.
New car sales in the UK thankfully surged by 10.4% year-on-year in April following 12 consecutive months of decline. Despite this good news, it did little for sterling for several reasons. First, March's inclement weather pushed some deliveries into April and because of where Easter fell, there were two additional selling days last month. Such caveats have the effect of nullifying the data, because it isn't an accurate representation. May's figures will be extremely interesting to see.
Non-farm payrolls in the US increased by 164,000 in April, but that well below expectations of 192,000. That figure is slightly concerning but it didn't affect dollar movements for the reasons stated above. The markets remain convinced a US interest rate rise will happen next month and we could see some significant dollar strengthening in the run up to the decision.
China said that the trade talks with US ended with limited progress on Friday which is obviously not great news. The US has asked China to cut trade surplus by $100 billion in a list of demands and the fact America is playing hardball doesn't bode well for countries around the world. Rather worryingly, more than 1,000 economists have written to Trump to warn him that his 'economic protectionism' threatens to plunge the world into a great depression similar to that of the 1930s. It remains to be seen whether he will heed their warning, but Congress ignored the advice in 1930 and Trump isn't known for being impressionable – even in the face of strong evidence.
The recent currency market moves provide fascinating context through which to read our currency forecasts. How many of the major banks predicted such moves between the major currency pairings? Certainly not all of them and the disparity between what the so-called experts have forecast really does highlight how nobody really knows what's going to happen from one day to the next. Download your free copy today.
GBP: new car sales surge but with caveats
New car sales in the UK in April surged by 10.4% compared with the same month last year, but there were reasons for this which dampened the release somewhat. The weather in March pushed some deliveries into the following month, while the two extra selling days this April won't have done the figures any harm. The pound was rather subdued following the release and ended the day weakening against the euro and dollar.
Today we will see the Halifax house prices for April, which are expected to jump from 2.&% year-on-year in March to 3.3% in April. On a month-by-month basis, they are expected to fall from 1.5% to 0.2%. However, such releases are small fry compared with the main highlight of the week, namely, the Bank of England's interest rate decision on Thursday.
It is now virtually certain that rates will be kept on hold this time around, but it will be fascinating to see what Governor Mark Carney and his colleagues say in the accompanying meeting. Hints on when we can expect rate hikes could affect sterling movements, with HSBC stating that it doesn't believe there will be any increases in 2018 or 2019.
EUR: PMI readings suggest waning growth in the eurozone
It was a busy end to the week for the eurozone, with a raft of purchasing managers' indices set for release. The composite and services PMI for Germany and the eurozone all came in below expectations which suggests growth is slowing across the eurozone. This is yet another data release that has disappointed and it will give the European Central Bank something to think about when it makes its decision on whether or not to extend quantitative easing beyond September 2018.
The figures were still around the mid-50s figures, which still points to robust sectors, but 2018 hasn't been a great year for meeting expectations; there is a growing feeling that the eurozone's economic projections were a little optimistic. Retail sales for March also missed expectations; year-on-year, they were forecasted to come in at 1.9%, but the figure was actually 0.8%, while month-on-month they grew by just 0.1% when 0.5% had been expected.
Yesterday we saw retail PMI from the eurozone, which came in at 48.6 and we also saw construction PMI for Germany which hit 50.9. Today we will see the balance of trade for Germany on an otherwise quiet day.
USD: dollar run continues despite non-farm payrolls data
Non-farm payrolls data came in way below expectations on Friday, but this did nothing to stem the dollar's recent run against sterling and the euro. In sharp contrast to the UK, it is widely expected that the Federal Reserve will increase interest rates at its June meeting and much of the dollar's recent performance is because of that.
The unemployment rate was expected to come in at 4%, but it was actually 3.9% which is the lowest rate since December 2000. Today is a fairly quiet day for US economic data, but things get busier on Thursday, when we will see initial jobless claims up to 5 May 2018 and the inflation rate for April.
For more on currencies and currency risk management strategies, please get in touch with your Smart Currency Business trader on 020 7898 0500 or your Private Client trader on 020 7898 0541.