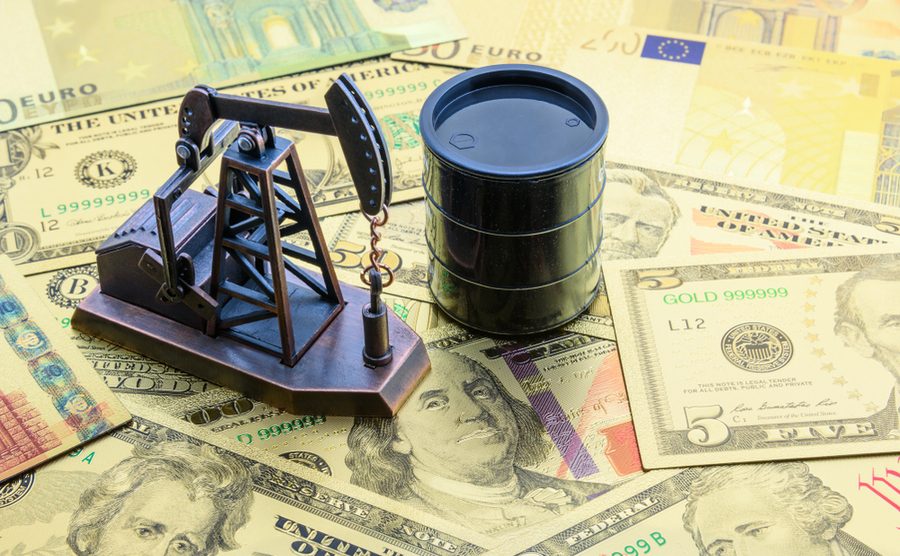 The dollar is down against the pound this morning, after a historic drop in US oil prices, with prices turning negative for the first time in history. While a drop had been expected, it had not been forecast to be so extreme.
Meanwhile, yesterday was a choppy day for the pound against the euro. Emmanuel Macron renewed his calls for so-called 'coronabonds' at the weekends, leaving the markets to speculate until at least this Thursday's Eurogroup meeting over whether any progress will be made on the divisive issue.
The Centre for Economics and Business Research has predicted a fall in UK disposable income of 17% in the next quarter, which could have a significant economic impact.
The CEBR is not the only one making its predictions at this uncertain time. The major banks have all released their expectations for the coming quarters – and there is quite a spread. Find out what is being predicted, what the risks of these predictions for your business are and what you can do in our newly released April-June Quarterly Forecast.
GBP: Thinktank claims disposable income to fall by almost 20%
The pound had a choppy day against the euro and dollar yesterday, with some speculating that the gains of the past two weeks are now levelling out. New forecasts by the Centre for Economics and Business Research claim British households' disposable income over the next three months will fall by 17%, and that unemployment will rise by 2.1m – but also calculate that this effect has been halved from what it would have been had the government not implemented its furlough scheme.
That scheme opened for employers last night, seeing 67,000 claims in the first half an hour. The scheme has now been extended until June, following the extension of lockdown measures. This morning's unemployment rate figures have shown a small increase to 4%, up 0.1%. Unemployment claims also increased by 12,200: less than expected and still below 2019 levels.
EUR: Economic sentiment set to show slight improvement
This is a busy morning for economic releases, and the markets will be looking forward to the ZEW economic sentiment figures for Germany and the Eurozone. At first sight, both might seem poor, forecast to come in below 50, but it is an increase on last month – perhaps a sign of slight optimism as the first, tentative steps to easing lockdown measures come into place.
Nonetheless, the big uncertainty this week is still Thursday's Eurogroup meeting, particularly after Emmanuel Macron re-raised his call for 'coronabonds' this weekend. The issue has proven divisive thus far, with Germany, the Netherlands, Finland and Austria opposed to the measures. Germany has shown some signs of compromise, but the Dutch government has yet to agree to budge.
USD: Dollar down as oil prices hit historic low
The US dollar has fallen against the pound this morning after oil prices dropped to a historic low. The Chicago Federal National Activity Index has also put downward pressure on the greenback amid a drop to its lowest level in eleven years, reversing last month's gains.
America is still under pressure, too, over its coronavirus response, with protests to end lockdown hitting some states. Balancing economic activity with public safety – and public opinion – means there is plenty of uncertainty ahead for investors yet.
For more on currencies and currency risk management strategies, please get in touch with your Smart Currency Business trader on 020 7898 0500 or your Private Client trader on 020 7898 0541.