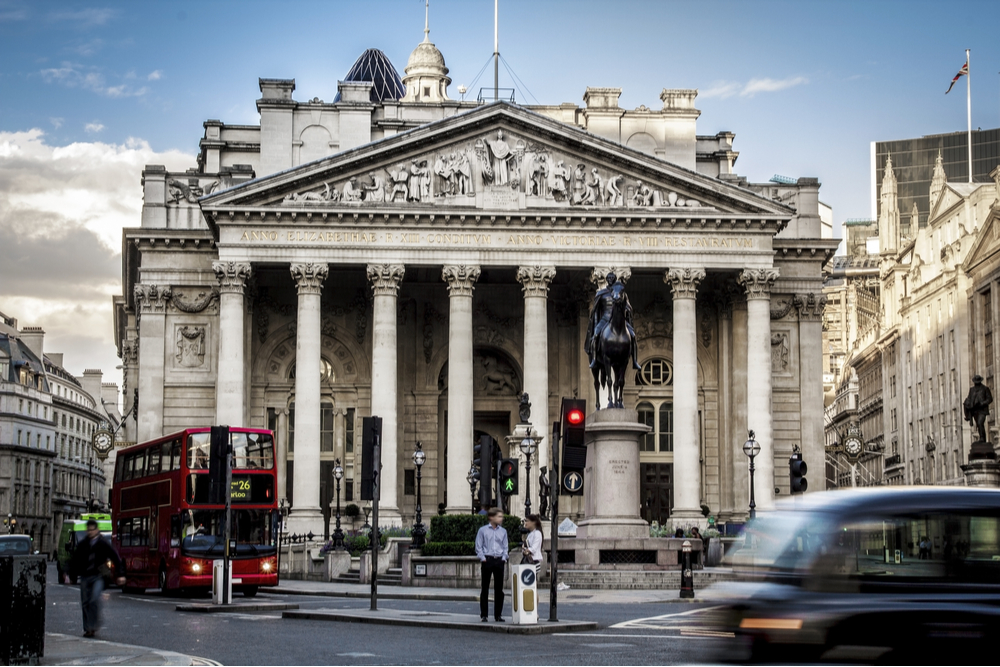 Sterling ended yesterday close to its lowest level against the US dollar since late summer 2020, while making no serious gains against the euro following Friday's drop.
Movements yesterday were not due to anything much happening in the UK, although what data there was would have disappointed the markets. Two releases from the Confederation for British Industry (CBI) were poorer than expected, covering business optimism (weakest since April 2020) and industrial order books. More positively, this morning's Public Sector Net Borrowing report showed government debt falling.
The US dollar goes from strength to strength, riding the hawkish comments from the US Federal Reserve which are diverging from the Bank of England's more dovish stance. US interest rates look likely to rise sharply, but the dollar is also likely being supported by a risk-off sentiment.
There is a blizzard of data coming along at the end of the week, but until then it may well be comments from central bank ratesetters that govern the currency markets.
In the business news, the world's richest man is closing in on a bid to buy Twitter.
Make sure any upcoming transactions are protected against the risks of sudden market movements. Secure a fixed exchange rate now with a forward contract; call your Business Trader on 020 3918 7255 to get started.
GBP: Pound holds against euro, slips further against dollar
Sterling traded essentially sideways against the euro yesterday while slipping yet further against the US dollar.
There are no significant data releases remaining today, but there will be CBI Distributive Trades (a measure of retail sales balance), which has been falling over the past two months as the cost of living crisis has deepened. It is projected to fall again.
Thursday sees car production data which was very poor last month due to microchip supply problems (the eighth month of declines) but it is expected that the decline in production year-on-year will have slowed.
There is also the not-inconsequential matter of a speech by Bank of England governor Andrew Bailey.
GBP/USD past year
EUR: Euro's fortunes diverge
It was a case of the best of times and the worst of times for the single currency. The euro strengthened against NOK and SEK but weakened against every other major currency yesterday, including very marginally against USD.
While the euro had been buoyed over the course of Sunday evening by the defeat of Marine Le Pen yesterday, it was also supported by a boost in German business confidence, when the Ifo Business Climate for April in Germany hit 91.8 – well above expectations. So was Construction Output for February across the eurozone. However, overall this was not enough to overcome general pessimism for business across Europe, as the region's largest oil exporter wages war on the region's largest food exporter.
There is a dearth of data today, but tomorrow another measure of German business confidence – from GfK – is likely to perk interest. Look out, too, for a mass of GDP, industrial and inflation data from across the eurozone on Thursday and Friday.
USD: Dollar's lead strengthens
The dollar strengthened further against both GBP and EUR yesterday, reaching 0.787 and 0.933 yesterday afternoon respectively.
Indeed, the dollar has continued to strengthen against every major currency, being between 0.5% and 3.5% up against all of its major rivals over the course of the week.
The main reason is the promise of interest rate rises from the Federal Reserve, exacerbated by a risk-off attitude on the global markets as the war in Ukraine continues unabated.
The week may have started quietly on the data front but the week revs up nicely this afternoon with Durable Goods Orders and New Homes Sales for March.
For more on currencies and currency risk management strategies, please get in touch with your Smart Currency Business trader on 020 3918 7255 or your Private Client trader on 020 7898 0541.