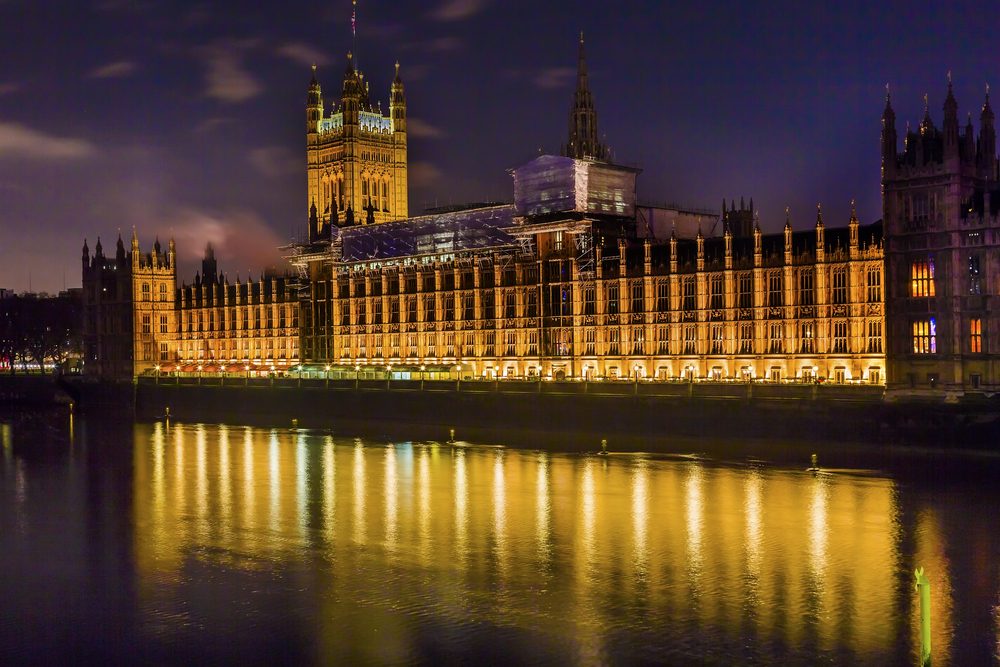 In the early hours of Monday morning, we learned that David Davis had resigned from his position as Brexit secretary. In what was a fairly damning blow to Theresa May, Davis said the Brexit plans that had been outlined at Chequers would leave the UK in a 'weak' position at best. Dominic Raab, who supports Brexit, was swiftly announced as Davis's replacement. Davis gave an interview to Radio 4's Today programme, in which he said he wasn't planning to challenge May's leadership and that he wanted her to stay as prime minister, which helped sterling strengthen against the dollar.
Interestingly, UK bond yields rose as investors betted that there was a greater chance of the UK reaching a deal with the EU. The yield on two-year gilts hit its highest level since 24 May 2018, as the markets saw some light at the end of the tunnel. However, around 3pm we learned that Boris Johnson had resigned as foreign secretary in a clear snub to May's plans for a soft Brexit. The pound immediately tanked against the euro and dollar, as fears that May could face a vote of no confidence began to gain some serious traction. May spoke in the House of Commons after Johnson's resignation and confirmed that the government white paper on Brexit will be published on Thursday. Overnight, Jeremy Hunt has been confirmed as Johnson's replacement, with Matt Hancock becoming the new health secretary.
The European Central Bank president, Mario Draghi, delivered a speech to the European parliament, in which he said that trade disputes are the main risks to economic growth. Draghi reiterated that interest rates will stay on hold for at least another year and that its monthly asset purchase programme will end from December. It is possible that Draghi could leave his office in November 2019 without ever having hiked interest rates.
Today we have the balance of trade report for the UK, as well as construction, manufacturing and industrial production figures for May. We'll also see the ZEW economic sentiment indices from Germany and the eurozone.
Meanwhile, England have reached the semi-finals of the World Cup and will face Croatia tomorrow evening for a place in the final. Before that kicks off, why not download your free copy of our Treasury Management White Paper? It provides a handy overview of the importance of having a risk management strategy in place and, given the uncertain times we're currently living in, now would be a good time to give it some serious consideration.
GBP: David Davis replaced by Dominic Raab
The big talking point throughout yesterday was David Davis's resignation from his position as Brexit secretary, at least until Boris Johnson followed later in the afternoon. Dominic Raab was announced as his replacement and the markets appeared to be buoyed by Davis's comments that he wants Theresa May to stay as prime minister. Sterling had held firm against the euro throughout the day and made some gains against the dollar, but then came Johnson's resignation and the pound almost immediately reversed its position.
Today is extremely busy for UK economic data, with the balance of trade figures for May announced this morning. We will also see construction output for the same month, as well as manufacturing and industrial production figures. Every release is forecast to have bounced back from the month before and, if this is shown to be the case, we could see some sterling strengthening.
EUR: German trade surplus increases
In Germany, the trade balance data showed that the country's trade surplus increased in May despite ongoing fears about the possibility of a trade war. Exports rose by 1.8% while imports increased by 0.7%. The surplus came in at €20.3 billion in May from €19 billion the month before, which was better than the €20 billion analysts had predicted. The weakened euro will no doubt have helped matters and has offset the US tariffs on aluminium and steel, but a trade war would still significantly impact on Germany's economy.
The ECB's Mario Draghi delivered a speech in which he confirmed that the eurozone's interest rates will be kept on hold until at least next year and its quantitative easing programme will be halved from September and end from December 2018. Draghi also said that trade disputes are the main risk to economic growth.
Today we will see the ZEW economic sentiment indices from Germany and the eurozone. Sentiment hasn't been all that positive of late, so it will be interesting to see if optimism has grown or continues to be on the wane.
USD: dollar has a topsy turvy day against sterling
The dollar had weakened against sterling throughout the day before Johnson announced his resignation. Then we saw sterling sliding very fast indeed.
Today is also a little quiet on the economic data front, but the rest of the week promises to be busier. Tomorrow we'll see mortgage applications before Thursday's inflation rate release. We'll also see initial jobless claims up to 7 July 2018, before Friday's University of Michigan consumer sentiment reading.
Trump named Brett Kavanaugh as nominee for next supreme court justice. If Kavanagh is confirmed, it could lend the US a more conservative bent for decades.
For more on currencies and currency risk management strategies, please get in touch with your Smart Currency Business trader on 020 7898 0500 or your Private Client trader on 020 7898 0541.