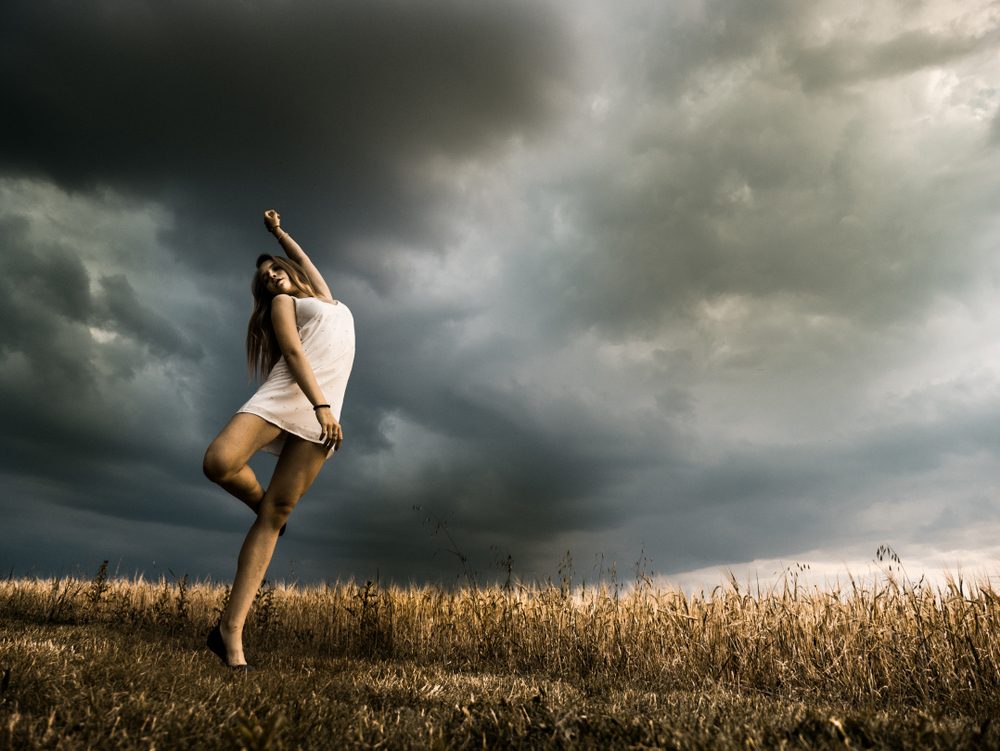 Theresa May walked onto the stage yesterday to the tune of ABBA's Dancing Queen in a self-deprecating reference to her recent trip to Africa. Last year, she spoke against a backdrop that crumbled behind her, but this time around, it was arguably worse – 30 minutes before May spoke, the Conservative MP James Duddridge confirmed that he had submitted a letter to Sir Graham Brady, the chairman of the backbench 1922 committee, demanding a vote of no confidence in the prime minister. There is speculation that this brings the total amount of letters calling for a vote of no confidence to 36, but nobody is certain.
The prime minister's approach to delivering the speech was to single Jeremy Corbyn out for attack, as she repeatedly referred to Labour as 'the Jeremy Corbyn party'. It is not known whether the ploy will work, but it could perhaps be seen as indicative of senior Conservatives regarding Labour as an electoral threat. One of the more headline-grabbing statements was her assertion that austerity is over following almost ten years of cuts to public services. It is not yet clear how the government will find more cash.
There was virtually no response to May's speech on the currency markets, although sterling did pick up a little as the afternoon progressed. The general consensus is that not much new was said by May and investors might well be awaiting further clarification on whether there will be a challenge to her leadership. As we approach the deadline for Brexit, it is becoming more and more vital that a single government position is established. As it stands, that looks unlikely.
UK services PMI came in slightly below expectations, while there was a much-needed breakthrough in the Italy budget row. The news helped boost the markets, with the Dow Jones industrial average hitting its highest mark ever. There appears to be so much happening from one day to the next, that writing this note is more a case of what to leave out, as opposed to what to discuss. We are spoiled for choice, but this is not necessarily a good thing.
We were speaking yesterday and realised that a lot of what we read about Brexit appears to simplify the situation to absurd degrees. While the government continues to argue over whether the Chequers plan is the best route forward, it is easy to forget that the EU has already rejected it. It is difficult to overstate just how much more work needs to be done before a deal can be agreed. Opinion is divided on which is the most likely: a deal agreed in time, a deal almost agreed, so we extend the deadline, or we leave without a deal.
Unfortunately, we don't have a crystal ball and, unless you do, the best thing you can do to protect your business is to manage your foreign currency exposure through tailored treasury management solutions. Fortunately, that's one of areas of expertise, so why not drop one of our team a line today to discuss the options available to you? It's one of the few things that makes sense at the moment…
GBP: Dancing Queen says take a chance on me
The prime minister spoke at the Conservative Party Conference yesterday and asked MPs to get behind her, saying that splits in the party could halt Brexit. May also announced that she is removing the cap that restricts what councils can borrow to build homes. The cap was introduced by Margaret Thatcher, but that was when councils built some 10,000 homes per year. Now it is as low as 100.
We also learned that UK services PMI fell to 53.9 in September from 54.3 in August. This was slightly below expectations of 54.0 but nothing to worry about. However, new order growth eased and optimism over the future remains subdued. Political uncertainty is not helping matters and neither are ongoing global trade tensions. Still, it could have been worse and we should be thankful for small mercies at the moment.
The only economic data release on the schedule today is new car sales for September. Last month, the figure hit a whopping 23.1%, although it is worth mentioning that this is down to savvy members of the public, who took advantage of some bargains in what is always one of the year's smallest months. A drop will occur this time around, but the real measure will be how the reading compares to the same month last year.
EUR: breakthrough in Italy budget row boosts markets
An apparent impasse was swept aside yesterday, when Italy's economy minister Giovanni Tria confirmed that the Italian government plans to cut the budget deficit in 2020 and 2021 after letting it increase in 2019. The compromise has likely come about through pressure from the EU, who were calling for a change to plans which aimed for a 2.4% of GDP deficit per year from 2019 to 2021. The markets reacted positively to the news, but it does beg the question of how the coalition will deliver on its pledges.
While this was going on, there were several pieces of economic data coming through from Germany and the eurozone. Composite and services PMI from Germany came in at 55 and 55.9 respectively, against expectations of 55.3 and 56.5, while in the eurozone, the figures were 54.1 and 54.7, against forecasts of 54.2 and 54.7. So, all in all, the predictions were very close to what actually proved to be the case.
However, retail sales were slightly different, as the eurozone's August figures showed a month-on-month decline of 0.2% when a 0.2% increase had been expected. On an annual basis, the figures were more encouraging, as sales grew by 1.8% when economists had predicted 1.7%. The euro didn't move all that much throughout yesterday, but at least its recent decline against the dollar was arrested – for now. It remains to be seen in which direction the next big move will go, but the Italian budget news is certainly good news for Italy and the eurozone.
The only release of note today is construction PMI from Germany in September. Last time around, the reading was 51.5 which indicates growth, albeit not quite as good as it might be. It will be interesting to see how last month's figure differs from that.
USD: Dow Jones industrial average hits highest ever mark
The US stock market opened higher yesterday as optimism around the Italian budget row increased and filtered through. This helped drive the Dow Jones industrial average to its highest mark ever. It is fascinating to think how everything is interlinked; that Italy's government reaching a compromise with the EU can have such an effect on America's stock market.
The ISM non-manufacturing PMI impressed by rising to 61.6 in September from 58.5 the previous month, beating expectations of 58. The reading pointed to a record growth in the services sector. We also saw composite and services PMI come in at 53.9 and 53.5 respectively, against expectations of 53.4 and 52.9. Employment changes figures were healthy too, as private businesses hired 230,000 workers in September, compared with an upwardly revised 168,000 the month before. The markets had been expecting a figure of 185,000.
It is a relatively quiet day across the UK, EU and America today, but we will see factory orders in August, as well as initial jobless claims up to 29 September. The job market in the US has been performing excellently for some time now, so attention will be on the reading to see if it can get even better.
For more on currencies and currency risk management strategies, please get in touch with your Smart Currency Business trader on 020 7898 0500 or your Private Client trader on 020 7898 0541.