Costly contracts looming as Britain seeks new long-term gas supplies
By Sharyh Murray-Francis October 5th, 2022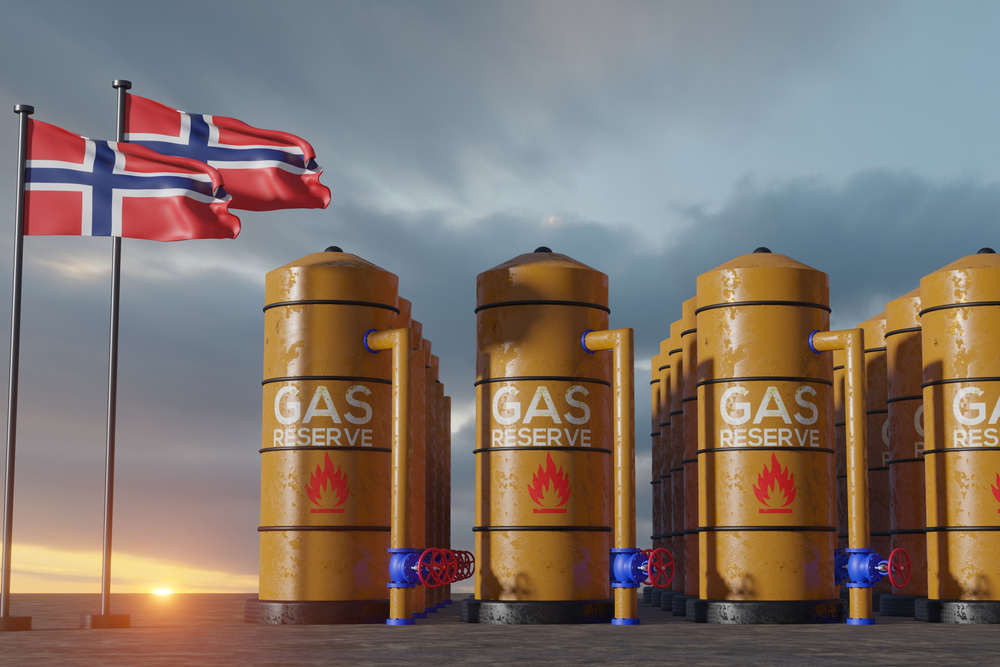 UK government is in the process of seeking long-term energy contracts with suppliers from various countries, such as Norway and Qatar.
So far this week, the pound continues to recover to levels seen prior to the Chancellor's mini-budget announcement on 23rd September. Today, sterling is still gaining fresh strength against the dollar after falling to a 51-year low 9 days ago. However in the grand scheme, is still weaker than the dollar overall. It is a similar story against the euro, with sterling making fresh gains but still weaker overall.
UK Mortgage brokers say that lenders may have to offer cheaper fixed rate mortgages following the recent turmoil in government bond prices. Rates for fixed rate mortgages continue to rise this week, with the average for two-year fixed rate mortgages increasing on Monday to 5.97% (from 5.75%)
Meanwhile, Liz Truss confirmed yesterday that the UK government is in the process of seeking long-term energy contracts with suppliers from various countries, such as Qatar and Norway, due to the shortages faced following Russia's obstruction to eurozone gas supplies.
The Treasury fears that this could mean the UK is locked into expensive long-term deals, but Truss emphasized that finding alternative gas supplies is imperative as "we never want to be in a position again where we're dependent on authoritarian regimes for our energy".
Eurozone balance of trade data shocked markets today with Germany's results coming in much lower than expected. The trade surplus plummeted to €0.6Bn , disappointing markets who were anticipating €7.3Bn.
America's Balance of trade will be released at 1:30pm UK time.
Make sure any upcoming transactions are protected against the risks of sudden market movements. Secure a fixed exchange rate now with a forward contract; call your Business Trader on 020 7898 0500 to get started.
GPB: sterling continues to gain, but still weaker against euro and US dollar
Sterling is in a much better position than it was last week against both the euro and the dollar, however it is still weaker overall against both currencies.
S&P Global services PMI final will be released this morning. September's PMI fell to 49.2 from 50.9 in August which was lower than market expectations of 50 (in the flash estimates). The fall was mainly due to the cost-of-living crisis and rising economic uncertainty. Today, markets are expecting that figure to remain unchanged.
Tomorrow, the UK's construction PMI will also be released and markets are expecting the index to fall to 49, from 49.2 in August. Despite the last data exceeding market expectations of 48, an index below 50 suggest falling levels thus, the last data pointed to a second consecutive month of declining construction output.
GBP/USD rates over the past year
EUR : disappointing balance of trade data for Germany
The euro is still weaker against the dollar but stronger against the pound today.
We've just seen Germany's balance of trade data this morning . The trade surplus in Germany sharply declined to €0.6bn, the lowest surplus since 1992 and disappointing markets who expected €7.3bn. This marks another decline following a decline to 4.9bn in July from €17.8bn the previous year.
Eurozone markets have also seen S&P global services PMI data from Spain, Italy, France, Germany (eurozone will be released at 9am).
Later this evening Spain's consumer confidence data for August and September will also be released. The August index is forecast at 54.3 pointing to even lower levels of consumer confidence following July's drastic drop from 65.8 to 55.5. If today's data comes in as expected, this will mark the lowest index since March.
USD: dollar still stronger against both currencies overall
The dollar has lost some of the massive gains it made following the pound's recent turbulence, but is still stronger against both currencies, and is the market's ultimate safe-haven currency.
Lots of key data will be released from the US today including ADP employment change, Balance of Trade and ISM Non-manufacturing PMI.
PMI is expected to edge down slightly from 56.9 to 56.4 (however this prediction still points to some of the strongest growth in services within the last four months).
For more on currencies and currency risk management strategies, please get in touch with your Smart Currency Business trader on 020 7898 0500 or your Private Client trader on 020 7898 0541