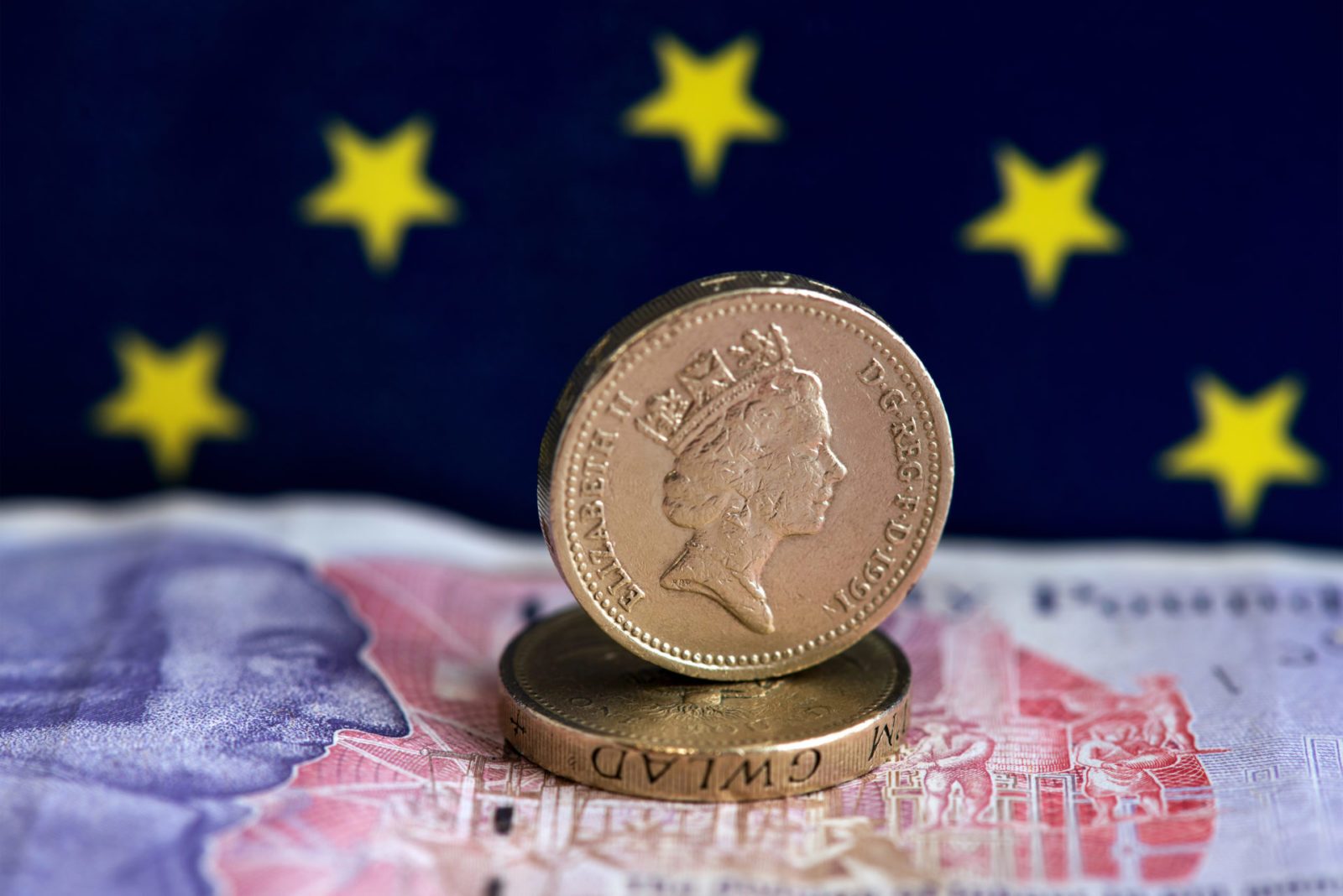 It's going to be a volatile week ahead, with European elections being held this Thursday – and fears of a surge in Eurosceptic voting patterns. We'll also see important ECB and Federal Reserve minutes, which could have a significant impact on the euro and dollar. The future for Brexit is still looking uncertain, as cross-party talks have collapsed.
Theresa May's promised June vote is looking to be heading for a defeat, and it's unclear where things will go next.
All in all, the message this week is that no-one can predict what's going to happen – so don't leave your business open to risk. Plan ahead by locking in a fixed exchange rate, so you don't have to worry about a sudden drop in the markets. Speak to your Business Trader on 020 7898 0500 to find out more.
GBP: Pound stronger ahead of European elections
The pound looks stronger this morning after a poor performance last week, but could still show volatility ahead of European elections on Thursday. The outcome could have a strong effect on the pound, especially if the possibility of a no-deal Brexit starts to look increasingly likely.
Sterling is possibly up due to the Prime Minister's claim that a 'new and improved' Brexit deal will be put to MP's in early June. May said the deal will be a "bold offer", however Labour leader Jeremy Corbyn has said that it was "very difficult" to see the bill making progress.
Sterling finished the week in a low position as Brexit talks between the Government and the Labour Party collapsed. After six weeks of negotiations, it has transpired that both sides have failed to reach a deal due to lack of a 'common position'. With the Prime Minister's Brexit deal looking likely to fail in Parliament again and the increasing likelihood of her resignation, the fate of Brexit is looking more uncertain than ever.
EUR: Volatile week ahead with elections upcoming
It's going to be a busy week for the eurozone, with European Parliament elections coming up on the 23rd, amid fears of a surge in Euroscepticism. On the same day, we'll also see the ECB minutes and, also this week, OECD economic predictions. As if that weren't enough, there is a number of important economic releases, including Eurozone consumer confidence on Tuesday and German manufacturing and business climate figures on Thursday.
Today, we have just seen eurozone currency account figures for March released, with a better-than-expected final figure of €35 billion.Analysts are also predicting a choppy week for the euro against the dollar, with the potential for the euro to strengthen if the perceived risk of Chinese assets increases.The euro is surprisingly weaker against the pound this morning, but, with UK cross-party Brexit talks having collapsed, the future is far from certain.
USD: US-China trade tensions escalate
The dollar is down against the pound this morning, possibly due to growing US-China trade tensions and in anticipation of a speech from Federal Reserve Chairman Jerome Powell, which will take place later today. The greenback remains strong against the euro, however.
On Friday, the dollar was strong against most major currencies as the White House confirmed that it will be delaying tariffs on European cars by six months, to allow more time for negotiations with the Eurozone. It also made gains against both the euro and the pound, due to concerns about the outcome of the European Elections and the collapse of cross-party Brexit talks.
In the latest US-China trade war news, Google has restricted Huawei's use of Android due to the US blacklisting the Chinese company. Huawei is facing several criminal charges filed by US authorities over concerns about security, marking an escalation in tensions between the world's two largest economies.
For more on currencies and currency risk management strategies, please get in touch with your Smart Currency Business trader on 020 7898 0500 or your Private Client trader on 020 7898 0541.