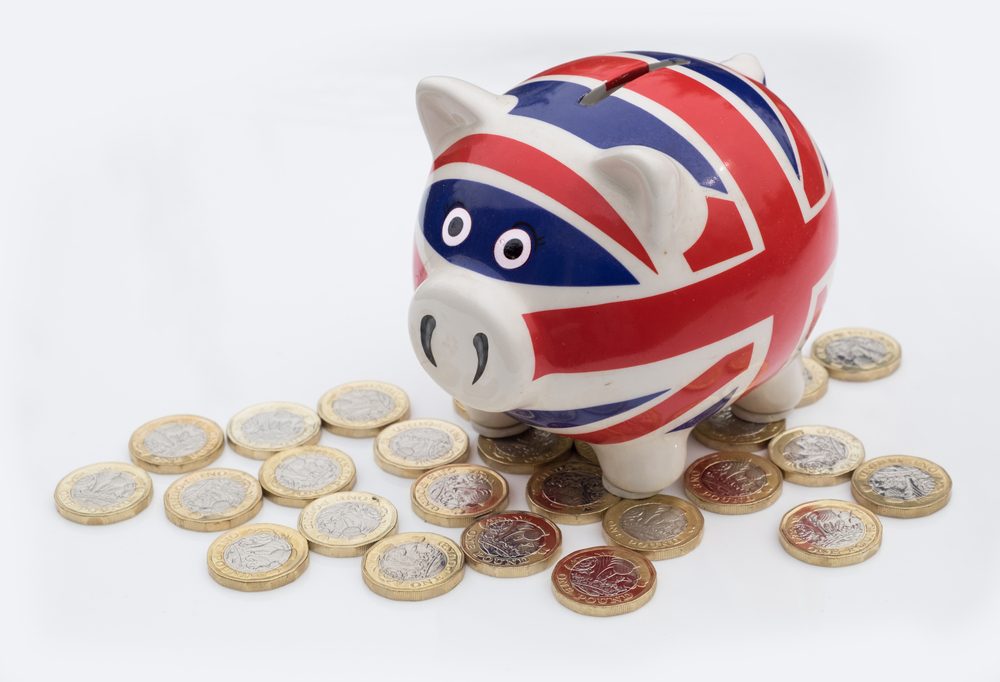 There was some good news for the Chancellor, Philip Hammond, yesterday as the UK's budget deficit fell to its lowest level since before the financial crisis. A report by the Office for National Statistics showed that, overall, Britain's budget deficit dropped by £3.5 billion to £42.6 billion in the last financial year which is the best reading since the year ending March 2007. While Hammond welcomed the news and announced that the British economy has reached a turning point, there were those that pointed out that low borrowing is not indicative of a reviving economy.
Yesterday, the US 10-year Treasury yield climbed above the psychologically significant 3% threshold. It had been nearing this mark for a while, but when it broke through the dollar movements against sterling and the euro weren't significant; the big gains against a basket of currencies were made yesterday.
It would be remiss of us to ignore the online banking crisis that has been afflicting TSB customers for a few days now. Despite reassurances from the CEO, Paul Pester, that no one will be left out of pocket, the inconvenience and misery it has caused thousands upon thousands customers could prove significant. Many are threatening to leave TSB as a result of the IT issues and the bank will have to go on a pretty substantial charm offensive once the issue is resolved. Let's hope it is soon for everyone's sake.
We received some feedback from one of our clients yesterday regarding our latest forecasts, who said it was refreshing to see a foreign exchange company admit they don't know what is going to happen to major currency pairings in the future. We consider it a truism, but it is an intrinsic part of our message: given the inherent uncertainty of the currency markets, it really does make sense to protect your budgets, profits and margins from adverse market movements. Download your copy of our forecasts today, have a read through, and please do get in touch if you have any questions.
GBP: UK government posts net borrowing surplus
The major release of the day from the UK was the UK public sector net borrowing figures which showed a surplus for March. The figure came in at 0.262 billion compared with a 0.523 billion deficit one year earlier. Ultimately, we learned that Britain's budget deficit dropped to its lowest level since before the financial crisis.
Meanwhile, the CBI industrial trends orders balance came in at 4 in April, against an expectations of an increase to 6. It is still the lowest level for October. Still, the pound strengthened against the dollar and it also made some gains against the euro, although these were only slight.
There are no economic data releases for the UK today and so any market movements will likely be driven from events elsewhere. However, it will be interesting to see whether TSB can resolve the IT issues that have affected some 1.9 million customers.
EUR: German Ifo business climate misses expectations
The German Ifo business climate index included the service sector for the first time and fell by 1.2 points to 102.1 in April. It had been expected to hit 102.7 and points to a fall in confidence. Recent economic data releases from the eurozone have been faintly underwhelming which won't have helped matters, but fears of a trade war play a part too.
The euro strengthened against the dollar and more-or-less traded sideways against sterling throughout the day. There are no releases of note due today, but attention will undoubtedly be focused on what the European Central Bank say in their press conference on Thursday. Interest rates will remain at their current levels, but there could be some indication of future policy.
It will be fascinating to see what President Mario Draghi has to say about the eurozone's economic performance in 2018 to date and whether that will influence policy in the near future. Many investors are expecting a dovish tone, especially given what a strong euro has done to export growth and it would be no surprise if Draghi's comments weakened the euro.
USD: US Treasury yields climb above 3% for first time in four years
Despite the fact that US Treasury yields pushed through the 3% barrier yesterday, the dollar's performance was rather subdued. Indeed, it actually weakened against the pound and euro It will be interesting to see what happens to EUR/USD in the aftermath of the ECB meeting which takes place on Thursday.
The main release of note from the US yesterday, was new home sales for March. This increased by 4% from the previous month to hit 694,000 which was far better than the 625,000 expected. We also saw the CB consumer confidence for April beat expectations at 128.7 when 126 had been forecast.
Meanwhile, Trump gave a speech after meeting with the French President, Emmanuel Macron. He said that trade with France is complicated because of the European Union which has 'unacceptable' trade barriers. He did say he would prefer to deal directly with France on trade which seems unlikely, but he also said that there was a 'very good chance' of a deal with China.
It is pretty quiet for US economic data today, but we should get more reaction to what Trump said and it will be interesting to see what happens to Treasury yields throughout today.
For more on currencies and currency risk management strategies, please get in touch with your Smart Currency Business trader on 020 7898 0500 or your Private Client trader on 020 7898 0541.