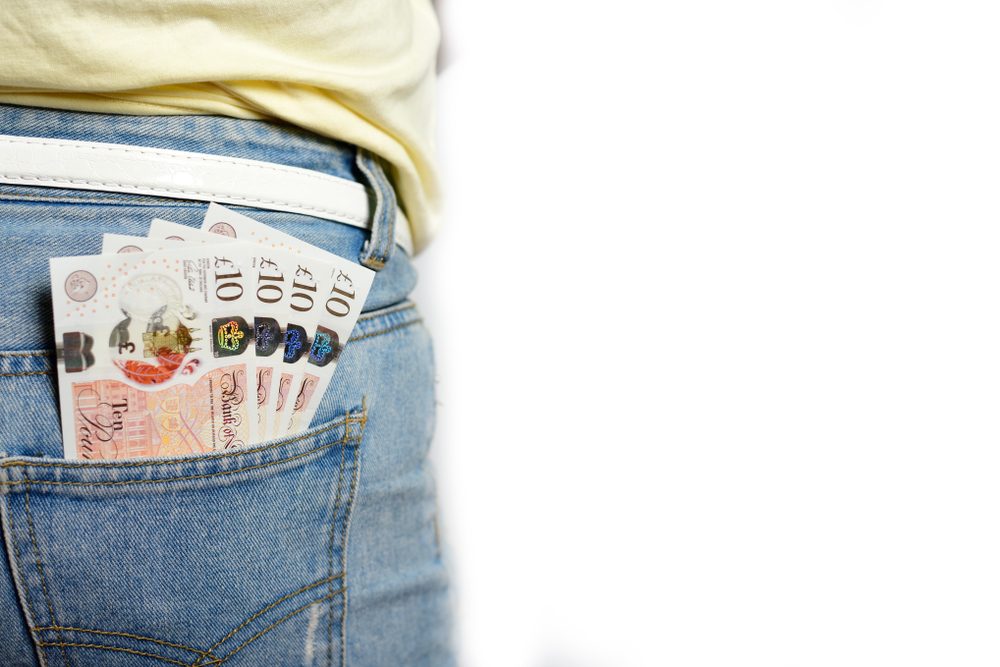 Figures released yesterday showed that British wages grew by 3.4% in December. This is slightly below the 3.5% growth the markets had been expecting, but is still above the rate of inflation. Including bonuses, the increase in earnings remains the fastest since the three months to July 2008 and will be much-welcomed news to those households struggling as a result of a decade of Tory austerity.
We also saw the unemployment rate hold steady at 4% in December which was in line with expectations, while labour productivity rose by 0.2% in the fourth quarter of 2018. This followed a fall of 0.4% in the previous quarter. The number of people claiming for unemployment benefits in the UK increased by 14,200 in January 2019 which was slightly higher than the 12,300 the markets had expected.
Honda confirmed that its Swindon plant will close in 2021, with the loss of around 7,000 jobs. While the Japanese carmaker has been at pains to claim that Brexit has nothing to do with the decision, automotive experts have cast doubt on these assertions. Professor David Bailey of Aston University highlighted a landmark free trade deal between the EU and Japan that will allow Honda to export cars to Europe without any tariffs.
Sterling strengthened to a two-week high against the dollar by climbing well above the $1.30 mark. The moves came as the markets hope May will make some progress when seeking changes to her Brexit deal. However, there were some claiming that the strengthening was less to do with the news and more to do with technical factors. Some large buy orders will have been triggered when the pound hit $1.30, thereby sending it even higher. It will be interesting to see how it fares today.
We recently published a case study detailing the work we have done with Offshore Stainless Supplies. It focuses on the flexibility we offer and how that has enabled them to protect their profit margins and acquire certainty in their cash flow.
GBP: British wages grow but Honda announces plant closure
Yet another carmaker announced British job cuts yesterday, with Honda set to close its Swindon plant in 2021. There is some disagreement on whether Brexit is to blame but, if it isn't, long is the list of companies withdrawing investment from the UK in the past couple of years. There is a feeling that more will follow suit in the near future, particularly if Theresa May refuses to rule out a no-deal Brexit with just 37 days to go.
British wages grew by 3.4% in the fourth quarter of 2018, which was below expectations of 3.5% but still better than the current rate of inflation. Unemployment held steady at 4%, which is a four-decade low. Michael Gove confirmed that the UK will apply food tariffs in case of a no-deal Brexit in a bid to protect UK farmers.
The only economic data release of note from the UK today is the Confederation of British Industry's industrial trends orders for February. The figure is expected to worsen to -3 this month from -1 the previous month. Tomorrow, we will see January's public sector net borrowing figures.
EUR: Germany ZEW economic sentiment index beats expectations
Germany has been struggling so much of late that the eurozone's largest economy must be thankful for small mercies. So it will be faintly pleasing that the latest Germany ZEW economic sentiment index reading beat expectations. In February, the figure rose by 1.6 points to -13.4, better than the -14 the markets had been expecting. However, the reading is clearly still in negative territory and is well below the long-term average of 22.4 points. This suggests that financial market experts do not expect a rapid economic recovery in the next six months.
The eurozone's ZEW reading also increased to -16.6 this month from -20.9 in January and better than the -18.2 the markets had been expecting. While this reading is also in negative territory, it is the strongest reading since September 2018. December's construction output increased by 0.7% from a year earlier, which was some way below market expectations of 2.1%. All in all, a bit of a mixed day for the eurozone.
The European Central Bank has a non-monetary policy meeting today and we will also see the eurozone's flash consumer confidence reading for February. Tomorrow is the busiest day of the week for Europe, with the German inflation rate set for release, as well as manufacturing and services PMI readings from Germany and the eurozone.
USD: US markets fall as investors await trade news
With no major economic data releases on yesterday's schedule, the stock markets understandably dominated headlines from across the pond. The S&P 500 lost 7.5 points at the opening bell, while the Dow Jones Industrial Average dipped by 44 points. The tech-heavy Nasdaq index fell by 20 points. The moves were announced as investors await news on the latest round of trade talks between the US and China.
There are hopes that the two largest economies in the world can agree a deal sooner rather than later, with both sides claiming progress has been made. Higher-level talks are expected on Thursday, which could well give us more of an idea of what to expect in the coming days.
Today's highlight from the US is the latest minutes from the Federal Open Market Committee meeting. It will be interesting to see what is said about interest rate policy in 2019. We will also see mortgage applications up to 15 February 2019.
For more on currencies and currency risk management strategies, please get in touch with your Smart Currency Business trader on 020 7898 0500 or your Private Client trader on 020 7898 0541.