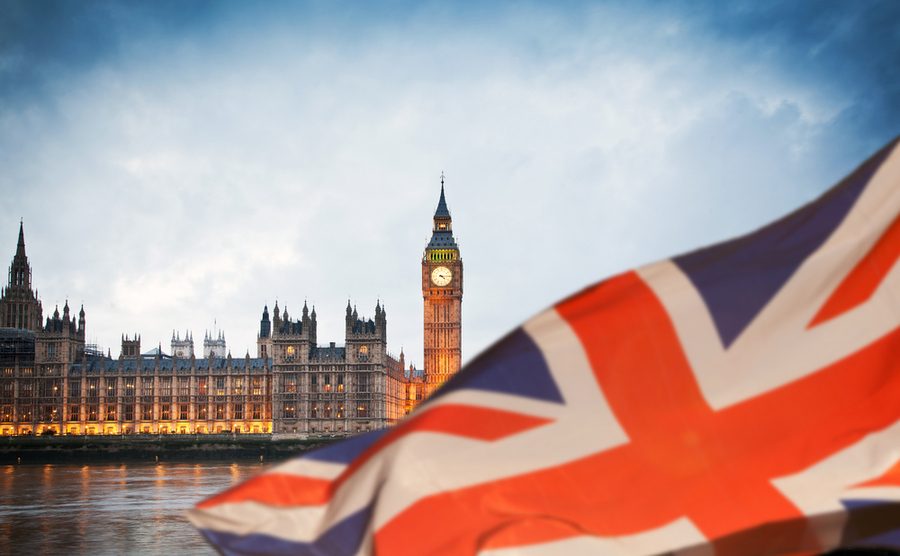 The pound is down this morning after figures showed the UK's GDP to be in contraction – albeit at a slightly slower rate than forecast.
The prospect of negative interest rates is raising uneasiness on both sides of the Atlantic, after some claimed that the Bank of England's Ben Broadbent did not entirely rule out the policy in an interview earlier this week, and as Donald Trump continues to push the Federal Reserve on the policy.
In the Eurozone, the markets are awaiting today's speeches from Philip Lane and Luis de Guindos for any hint of future policy direction.
Don't leave your capital open to the risks of the live markets. Find out how to secure a fixed exchange rate with a forward contract by calling your Business Trader today on 020 7898 0500. If you haven't already, be sure too to download your Quarterly Forecast, to understand the risks ahead (and how to protect against them).
GBP: GDP enters negative territory
UK GDP shrank by 2% compared to the previous quarter, figures released this morning show. Representing a yearly fall of 1.6%, it is not good news for the economy, but, in a small glimmer of positivity, is not as much of a drop as expected. Nonetheless, the pound has still weakened on the news.
The pound had already dipped against the euro yesterday after a senior Bank of England policymaker appeared to hint that negative interest rates are not totally out of the question, with further pressure put on this morning by poor GDP data. Ben Broadbent, who is the BoE's Deputy Governor of Monetary Policy, said to CNN that more 'easing' is likely to come. Asked about negative interest rates, he said they would likely end up doing 'more harm than good' – but by not dismissing them, some investors believe this means they could still be on the table.
Further pressure came as the UK's Rishi Sunak extended the furlough scheme until past summer. Although the scheme should help struggling businesses, it also an admission that the crisis is expected to last quite some time yet.
EUR: Euro benefits from pound's weakness
The euro is currently benefiting from the pound's weakness, as the markets await industrial production figures later this morning, which are expected to show a significant further drop. Philip Lane and Luis de Guindos are expected to speak this evening and the markets will be watching closely for any hints of future direction.
Tomorrow, we will see a number of key figures from Germany, with inflation expected to edge near to zero. The ECB's economic bulletin will also be released early in the morning. Finally, on Friday, we will see GDP figures from the Eurozone, expect to come in between -3 and -4%.
USD: US dollar up despite concerns over negative interest rates
The dollar is up against the pound this morning, despite concerns from investors that the US could one day adopt negative interest rates, after Donald Trump continued to push for the policy. Consumer price figures also showed the biggest drop since the financial crisis, at 0.8%.
Meanwhile, Anthony Fauci has warned of the longevity of the pandemic, saying there is no guarantee a vaccine will be effective.
For more on currencies and currency risk management strategies, please get in touch with your Smart Currency Business trader on 020 7898 0500 or your Private Client trader on 020 7898 0541.