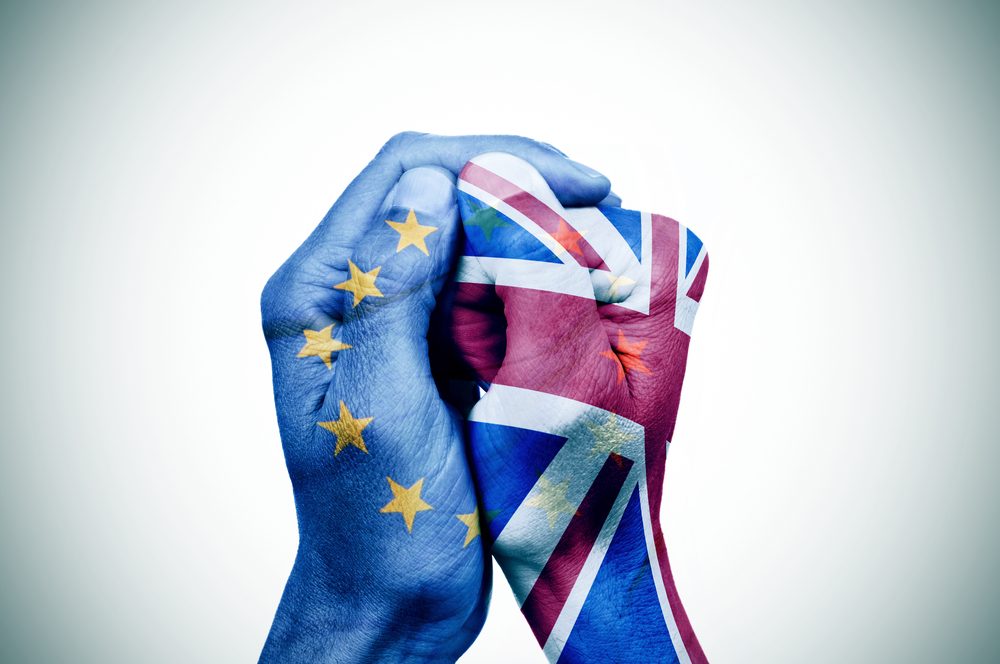 Yesterday, the European Union's Chief Negotiator, Michel Barnier confirmed that the UK and EU have taken a decisive step forward in the quest for a Brexit withdrawal agreement. In a joint press-conference with David Davis, Barnier said that the two sides have published a new version of the draft treaty for Brexit and the pound promptly strengthened against the dollar and euro.
Importantly, it appears there is now 'complete accord' on citizen's right and the cost of the divorce bill, although Barnier did say that there is still a lot of work to do, most notably on the Irish border issue. Still, given the recent lack of progress on Brexit, this is welcome news and certainly provides some light at the end of a surprisingly long tunnel. Let us hope that this good news is followed by more in the coming weeks.
Meanwhile, the eurozone's trade surplus came in at its lowest mark for three months. While imports in January increased, exports declined and the trade balance came in at a surplus of €19.9 billion from €23.2 billion in December.
As many businesses are approaching their year end, we wanted to bring an amazing opportunity to your attention. R&D Tax Credits can prove to be rather lucrative for those companies who qualify and we have partnered with one of the most successful dedicated R&D Tax Credit specialists in the UK to reduce the time and resources you spend on making a claim. You really do have nothing to lose and if you are eligible, you can typically claim monies for your company's last two completed accounting periods. If you're in your 2018 accounting period, you can claim for 2016 and 2017. We recently introduced On Air Dining to a specialist partner and helped them recoup £140,000.
GBP: strong start to the week for sterling
The pound enjoyed a strong start to the week yesterday as it rallied against the dollar and made some healthy gains against the euro too. The move came following news that the UK and EU have moved a step closer to a Brexit withdrawal agreement. It is worth pointing out that there is still the thorny issue surrounding the Irish border, but the news was still welcomed by the City.
Today's main release is the inflation rate which is expected to drop to 2.8% from 3%. If this proves to be the case it will be welcome news for the British public which has suffered as a result of inflation continually outpacing wage growth. It is likely inflation will continue to outpace wage growth, but the gap could narrow which would alleviate some of the recent burden on UK consumers.
EUR: construction output hits strongest gain since June 2017
Construction output for the eurozone in January came in at 3.7% yesterday from an upwardly revised 1.4% in December. It is the strongest gain in construction output since June 2017 when the figure jumped by 3.9%. It is a healthy reading and represents a strong start to 2018. On the flip side, the balance of trade came in below expectations, although it still showed a surplus of €19.9 billion.
Today we have the German ZEW economic sentiment index. It is a survey of up to 300 experts from banks, finance departments and insurance companies and is seen as a leading indicator for the German economy. Economists are suggesting the figure could drop from 17.8 in February to 13.1 in March which would be quite a fall. We will have to wait and see if the forecast proves accurate.
We will also see the eurozone's consumer confidence flash reading for March which is expected to drop to 0.0 from 0.1 the month before.
USD: Trump bans US purchases of Venezuelan Cryptocurrency
Following a weekend spent heavily criticising Robert Mueller and the Russia investigation, Trump started the week by ordering a ban on Americans buying a cryptocurrency rolled out by Venezuela. President Nicolas Maduro created the currency to try and help Venezuela's failing economy where, remarkably, inflation is expected to hit 13,000% this year.
There were no major economic data releases in the US yesterday, but the dollar fell against the euro and sterling following news of a step forward in the Brexit withdrawal agreement. In addition, the stock markets retreated following the growing scandal at Facebook and its involvement with Cambridge Analytica. Mark Zuckerberg lost around $4 billion from the fall in Facebook's value, although he is still worth approximately $71 billion. This is a situation that is unlikely to go away anytime soon and it will be interesting to see what more is uncovered and what happens as a result.
It is another quiet day for economic data in the US, but tomorrow is a big day as we will see the Federal Reserve interest decision, existing home sales and the all-important Fed press conference. If the tone is a hawkish one we might see the dollar retracing some of yesterday's losses.
For more on currencies and currency risk management strategies, please get in touch with your Smart Currency Business trader on 020 7898 0500 or your Private Client trader on 020 7898 0541.