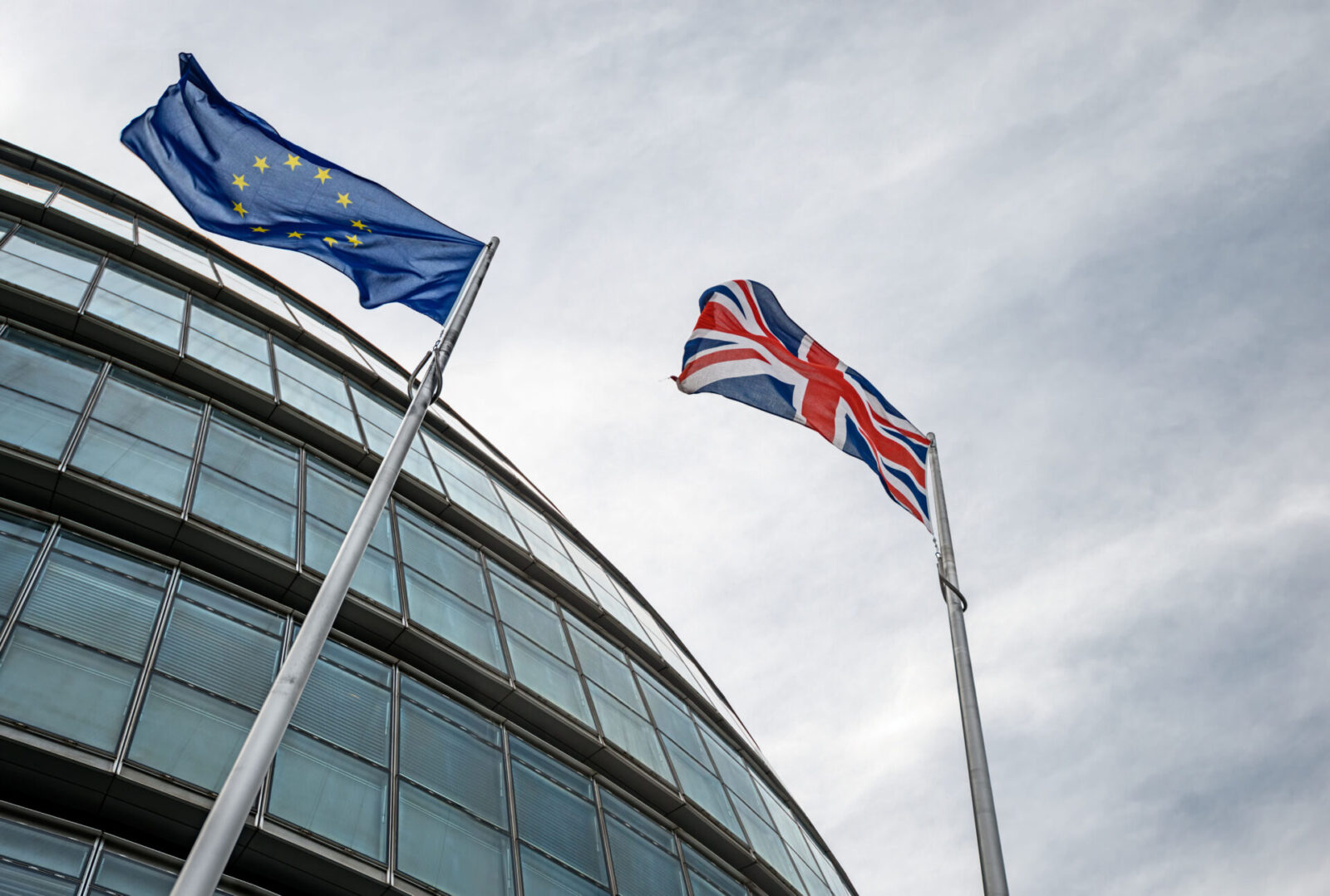 After a high-level video conference yesterday, both the EU and UK are expected to 'intensify' Brexit talks in July, with the hopes of reaching a trade agreement as soon as possible. The rhetoric was mostly positive from both sides of the table and the pound is stronger this morning as a result.
Yesterday evening, the Federal Reserve announced that they will introduce additional stimulus measures to support the US economy. Fed Chair Jerome Powell is due to testify in front of congress later today.
A series of data will be released today, including economic sentiment figures for Germany and retail sales for the US.
Make sure any upcoming transactions are protected against the risks of sudden market movements. Secure a fixed exchange rate now with a forward contract; call your Business Trader on 020 7898 0500 to get started.
GBP: Leaders call for 'new momentum' with Brexit talks
The pound is stronger this morning against both the euro and the dollar. This comes after the promise of 'intensified' trade talks between the UK and EU, as well as a boost in the stock markets.
After high level talks between the UK and EU yesterday, leaders from both sides have said that 'new momentum' is needed to reach a compromise on Brexit. Prime Minister Boris Johnson said that there is a "very good" chance of getting a trade deal by December. It has been agreed that talks will intensify in July.
The EU also formally noted that the UK will not be asking for an extension to the Brexit transition period.
This morning, a series of data was released for the UK. It showed that the number of people claiming unemployment related benefits rose in May, whilst unemployment rate was 3.9% in the three months to April 2020.
EUR: EU warn that "agreements must be kept"
It was a choppy start to the week for the euro. Balance of trade figures released yesterday showed that the Eurozone's trade surplus narrowed to €2.9 billion in April 2020 from €15.5 billion in the same month last year. This was well below market expectations of €15.9 billion as the coronavirus pandemic hit global demand.
European Council President Charles Michel joined Ursuala von der Leyen with the Brexit talks yesterday, along with European Parliament President David-Maria Sassoli. Michel said a "broad and ambitious agreement" was "in our mutual interest". Sassoli added that "agreements must be kept."
Economic sentiment figures for the Eurozone and Germany will be released later this morning.
USD: Federal Reserve introduce additional stimulus
The dollar steadied yesterday and weakened this morning as demand for safe-haven currencies waned slightly. In its latest move to help the economy, the Federal Reserve pledged yesterday to start purchasing U.S. corporate bonds. This has improved market sentiment and has sent the greenback lower.
Today, we'll see the release of retail sales figures, which are expected to show an increase from last month's reading of -16.4%. These will be followed by a series of other data, including manufacturing and industrial production.
Federal Reserve Chair, Jerome Powell, will also give his testimony in front of congress later today, ahead of another speech on Friday. He's expected to say that the economy will begin to recover as businesses open across the US.
For more on currencies and currency risk management strategies, please get in touch with your Smart Currency Business trader on 020 7898 0500 or your Private Client trader on 020 7898 0541.