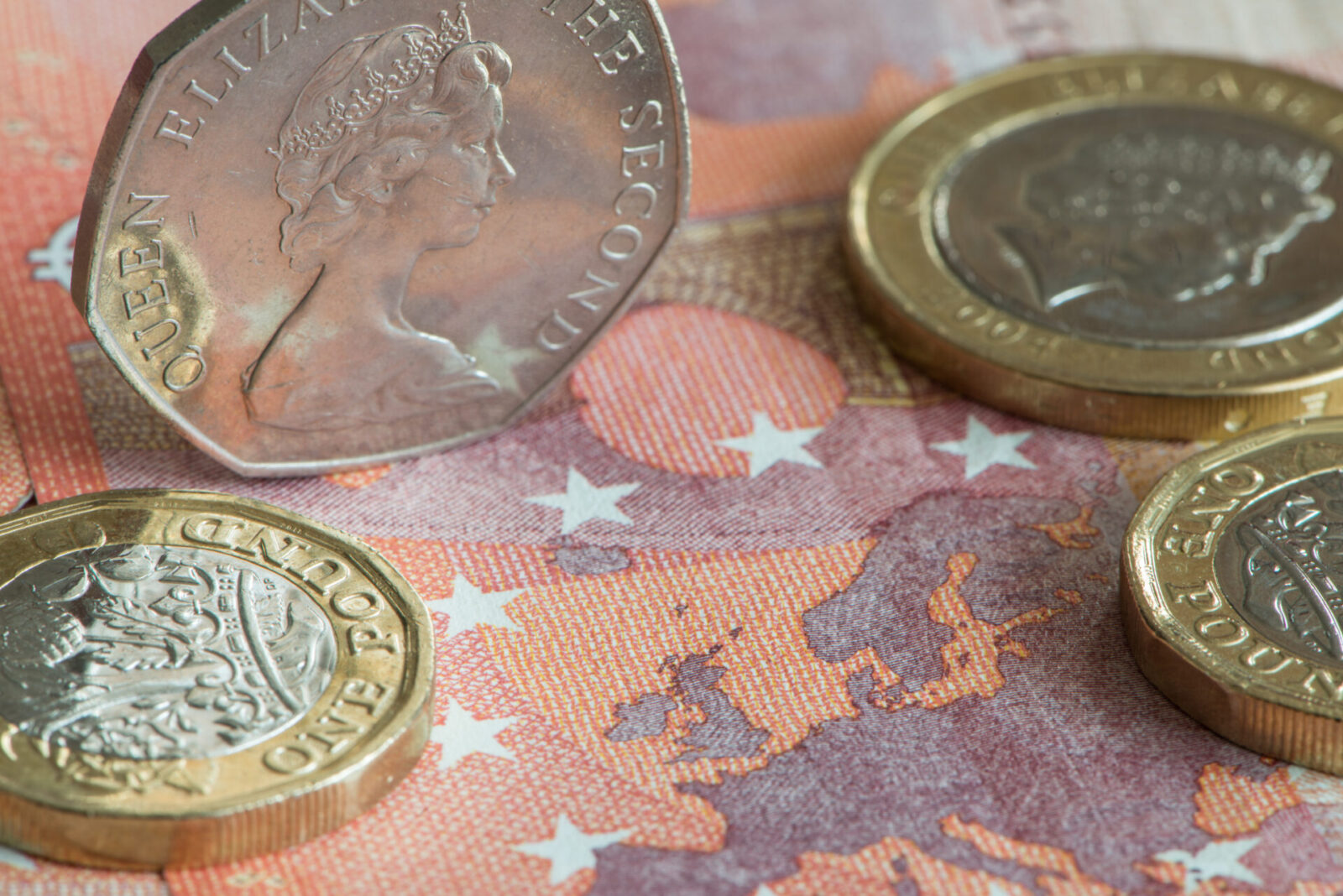 It's a busy week ahead for the pound, with Brexit talks resuming in Brussels tomorrow. Whilst no huge breakthroughs are expected yet, a briefing on progress this Friday should reveal more about how the sticking points are being addressed on both sides.
There will also be several economic data releases this week, including PMI figures for the UK, EU and US on Friday. This will give us an indication of how economies have been performing so far in August – any signs of strong recovery or hints of hindered progress could have an impact on currencies.
There's lots going on this week, which could spell volatility for the pound. Make sure you lock in your exchange rate with a forward contract today, so your business isn't affected by uncertainty. Speak to your Business Trader on 020 7898 0500 to get started.
GBP: A volatile week ahead?
The pound is still fairly strong against the dollar and euro this morning, ahead of a potentially volatile week. Brexit talks resume tomorrow between the UK and the EU in Brussels with a briefing to report on progress taking place this Friday. Whilst no major breakthroughs are expected this week, any positive or negative rhetoric could affect the pound.
Irish Prime Minister, Micheál Martin, said last week that he did not want to a "no deal" economic shock to occur, especially in the midst of the coronavirus crisis.
It's also a busy week of data for the UK this week, with inflation rate figures on Wednesday and Consumer Confidence, retail sales and PMI data on Friday. The PMI data for August will be compared to the same data for the EU and US, also due on Friday. It should give a good indication of how economies are recovering.
EUR: PMI and Consumer Confidence figures this week
The euro is maintaining its strength against the dollar this morning and is slightly stronger against the pound. It's thought that Brexit talks could mainly impact sterling movements and it's possible that the euro could be impacted by any shocking data releases. The ECB will also release the minutes from their latest policy meeting on Thursday.
Inflation rate figures are due in for the euro area this week, as well as Consumer Confidence and PMI's on Friday. If the PMI data points to continued recovery for the Eurozone, then the euro could strengthen as a result.
The second estimate for Eurozone GDP came in on Friday, showing that the economy shrank 12.1% in the three months to June 2020, the biggest contraction on record and entering a recession.
USD: Mail-in voting debated ahead of election
The dollar is still weaker against the pound and euro this morning. Speaker of the House, Nancy Pelosi, has called on the House of Representatives to return to vote on a bill to protect the US Postal Service.
Ms Pelosi accused President Trump of a "campaign to sabotage the election". This comes after President Trump said that mail-in ballots will lead to voting fraud and give a boost to Joe Biden. However, experts say the mail-in voting system is safe from tampering. A record number of voters are expected to vote by post in the upcoming election, due to coronavirus.
This week, core inflation rate data and PMI figures for August will be released for the US.
For more on currencies and currency risk management strategies, please get in touch with your Smart Currency Business trader on 020 7898 0500 or your Private Client trader on 020 7898 0541.