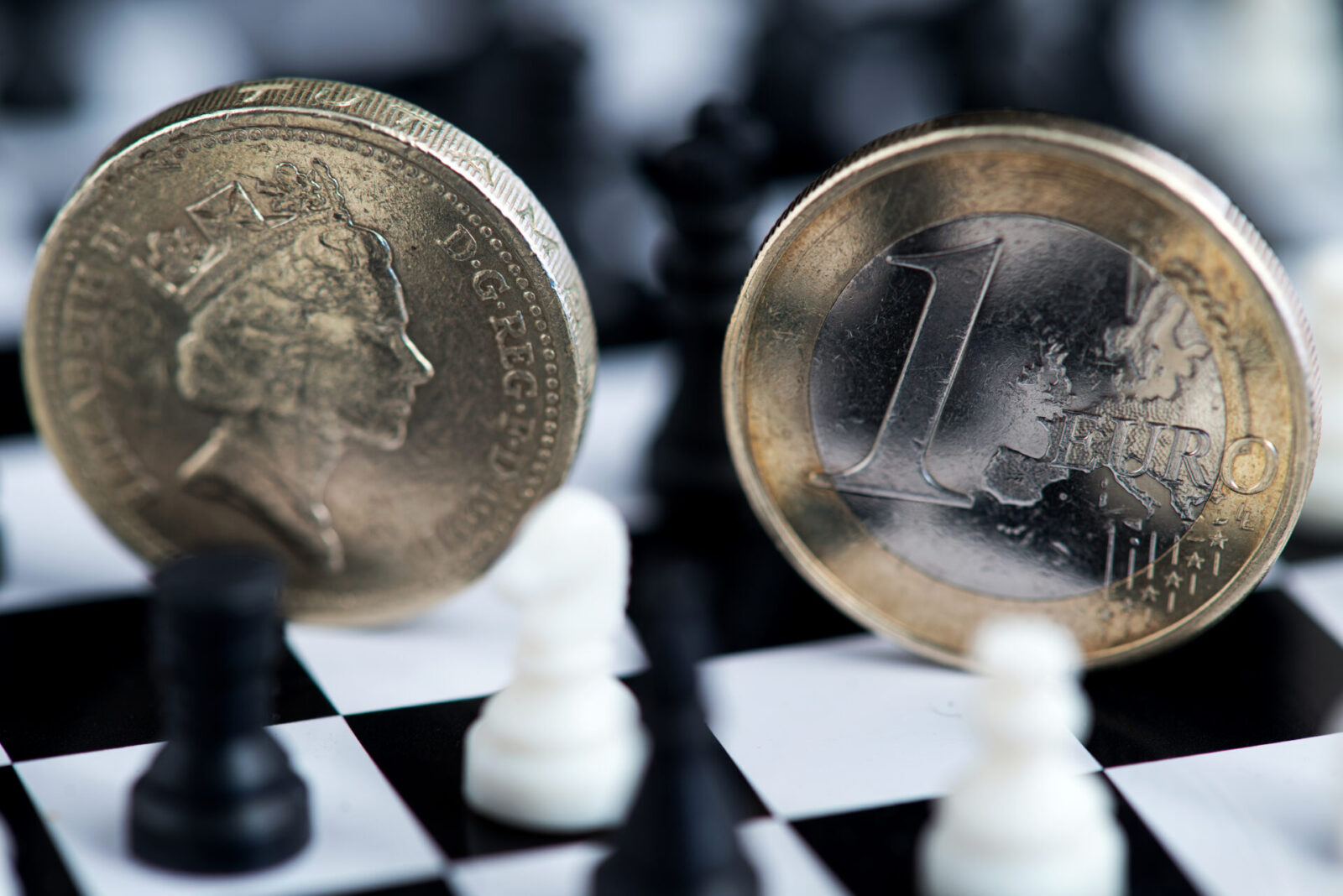 Sterling is weaker against the dollar and euro this morning ahead of a video conference between Prime Minister Boris Johnson and President of the European Commission Ursula von der Leyen this afternoon. The pound could be in for a volatile week, with the Bank of England's meeting also taking place on Thursday. All eyes will be on officials after disappointing GDP data last week, which showed that the UK economy contracted at a record 20.4% in April.
The European Council Summit will also take place this Friday, which will see members debate a recovery fund to mitigate the effects of the coronavirus crisis. The dollar is stronger as it benefits from its safe-haven status, due to fears of a second COVID-19 wave in the US.
Make sure to protect your business in these uncertain times. Lock in an unchanging exchange rate for up to two years with a forward contract by calling your Business Trader on 020 7898 0500 today.
GBP: An eventful week ahead for the pound
Sterling is weaker this morning against both the euro and the dollar. The pound is, once again, moving with the markets which have dropped this morning due to COVID-19 fears.
This week could be volatile for sterling, with the latest BoE policy meeting and further Brexit discussions between UK and EU leaders due to take place. UK PM Boris Johnson, European Council President Charles Michel and European Commission President Ursula von der Leyen will hold a high-level meeting this afternoon to try and break the current Brexit impasse.
The pound was choppy against the euro and weak against the dollar on Friday, as GDP data revealed that the UK economy declined by a record 20.4% in April. It was also suffering due to Brexit worries. Cabinet minister Michael Gove announced that "the moment for an extension has now passed."
This week is also a busy week for data, with employment figures released tomorrow and inflation rate on Wednesday. The Bank of England will hold their policy meeting on Thursday.
EUR: European Council Summit this Friday
There's also an eventful week ahead for the euro. It's stronger against the pound but weaker against the dollar this morning ahead of Brexit talks this afternoon. As these talks take place before the European Council Summit on Friday, many are hoping that some kind of compromise will be reached.
At the summit, the European Union will also debate a g 750-billion-euro recovery fund which calls for joint debt issuance and cash grants to poorer, coronavirus-stricken countries.
We'll also see Balance of Trade figures for the EU today, wage data tomorrow and inflation rate on Wednesday.
USD: Dollar strong as fears of a second wave persist
The dollar ended last week in a strong position and is still up against the pound and euro this morning, as investors turned to safe-haven currencies. This was due to reports that the COVID-19 infection rate is rising in some US states, prompting fears of a 'second wave'.
The greenback showed little reaction to data released on Friday, including consumer sentiment figures. This week is light on data for the US, but retail sales and jobless claims data will be released.
For more on currencies and currency risk management strategies, please get in touch with your Smart Currency Business trader on 020 7898 0500 or your Private Client trader on 020 7898 0541.