Brexit extension decision likely to be on Friday
By Christopher Nye October 24th, 2019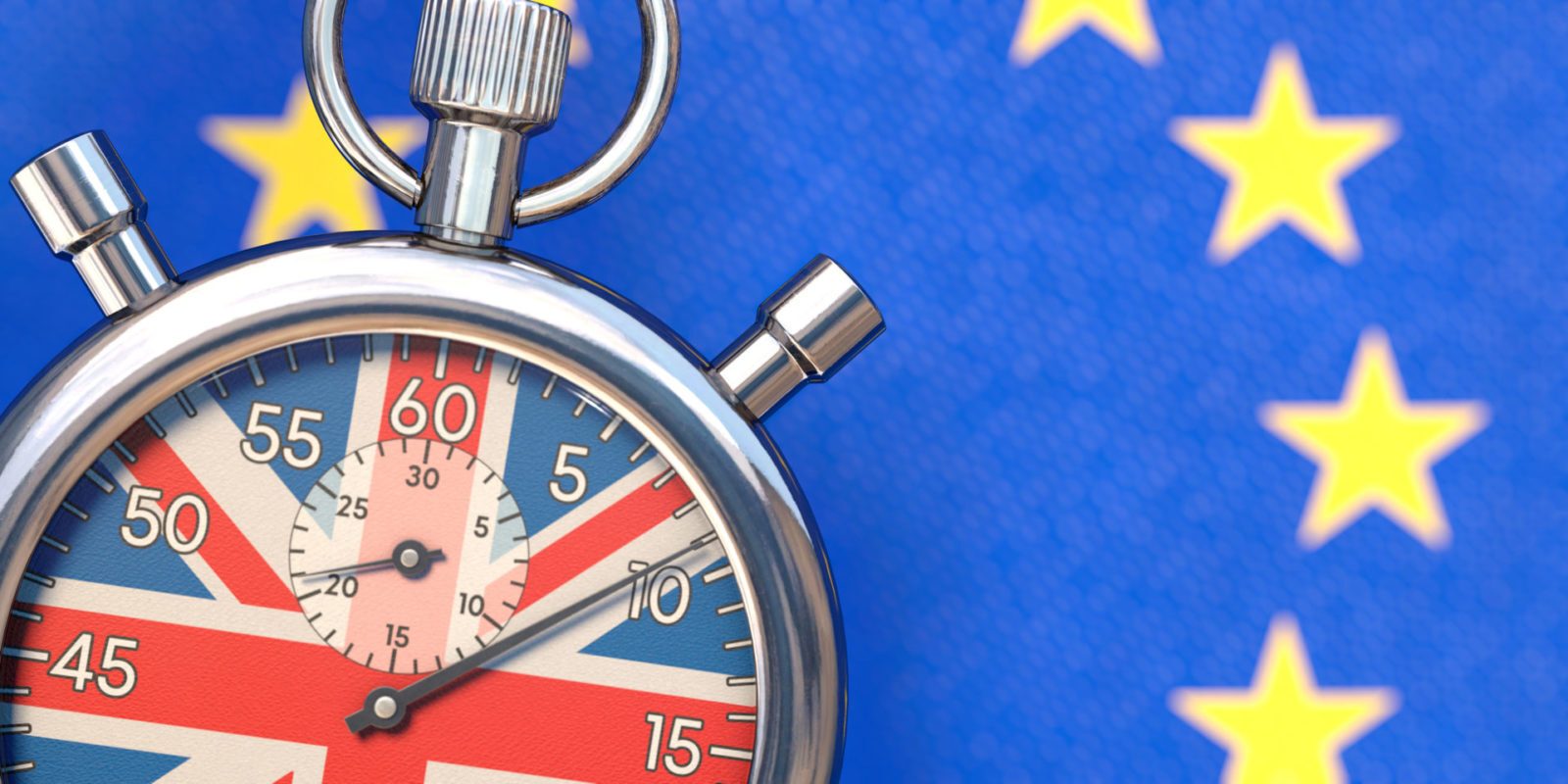 Uncertainty around Brexit – and the possibility of a General Election – continues, with the markets watching for any hint of how long any requested extension from the EU would be. Media reports expect the decision to be made tomorrow, if consensus is found between all 27 countries.
Nonetheless, the euro did end the day yesterday down against the pound, after poor consumer confidence figures showed a increasing lack of confidence in the eurozone economy. Today, we will see Mario Draghi's final ECB meeting as President, before he stands down at the end of the month.
The markets will be watching Vice-President Pence's speech on US-China relations for any hints of future movement on trade negotiations. We will also see a raft of important economic releases, including manufacturing and services PMI and new home sales.
Don't leave your business unprotected in these volatile times. Lock in today's exchange rate for up to two years with a forward contract by calling your Business Trader on 020 7898 0500.
We've realised our brand new Quarterly Forecast, which outlines key events coming up for the pound, euro and dollar. By popular demand, we've also included brand new snapshots of Australia, Switzerland and China – download here.
GBP: Pound stable as Brexit uncertainty persists
After a fairly choppy few days, the pound seems stable today as markets await the EU's Brexit extension decision. Prime Minister Boris Johnson met with Labour leader Jeremy Corbyn to discuss plans going forward. Corbyn put across Labour's offer to agree on a different timetable for the Withdrawal Agreement, which would allow MPs to debate, scrutinise and amend it. He also reiterated Labour's stance to only back a general election once no-deal had been taken off of the table. The Prime Minister wanted to know of Corbyn's plans in the event that the EU would refuse to grant an extension. Reportedly, nothing was agreed between the two of them.
First ministers of Scotland and Wales have said that they will back a general election once the risk of a no-deal Brexit is removed. Both Nicola Sturgeon and Mark Drakeford stressed that they'd want to see the details of any Brexit extension before backing an election before Christmas.
There have been rumours that the cabinet is divided on whether to call a general election, with reports that some MPs want to focus on getting a Brexit deal through Parliament. However, number 10 have denied claims that there are splits in the cabinet's strategy.
EUR: Mario Draghi to hold final ECB meeting
Euro ended the day yesterday down against the pound, with continuing speculation over the length of the likely extension to the Brexit deadline from the European Union. Consumer confidence figures reflected growing concerns around the European economy, coming in lower than expected, at -7.6.
Tomorrow will be an important day for the eurozone, with manufacturing, services and composite PMI figures (and the same, too, for Germany). The ECB will also make its rate decision as Mario Draghi's final one as President, before Christine Lagarde takes up his post, eight years after he began. She has not so far enjoyed as much support as Draghi – who has also come under criticism recently by those who don't agree with his stimulus package – and so the markets will be watching the coming months closely.
The IHS Markit/BME Germany Manufacturing PMI increased to 41.9 in October 2019 from 41.7 in the previous month, but below market expectations of 42. The reading pointed to the tenth consecutive contraction in factory activity.
USD: Dollar mixed ahead of Pence speech
The dollar is weak against the euro and mixed against the pound today, as Brexit continued to drive the markets.
US Vice President Pence will make a speech on US-China relations today. It is thought that he may take a 'bad cop' stance, with a focus on human rights, to make way for President Trump to play 'good cop' when securing a deal. Pence is expected to address issues outside of tariffs, including the blacklisting of tech companies and visa restrictions. He took a similar approach in a speech last year, setting a harsh and hawkish tone.
Republican lawmakers are also set to face off against President Donald Trump as they push for approval of a Hong Kong human rights bill. It is thought that the bill could further upend relations with China and potentially derail a preliminary trade deal.
Today a series of data will be released for the US, including Durable Goods Orders and Manufacturing PMI figures.
For more on currencies and currency risk management strategies, please get in touch with your Smart Currency Business trader on 020 7898 0500 or your Private Client trader on 020 7898 0541.