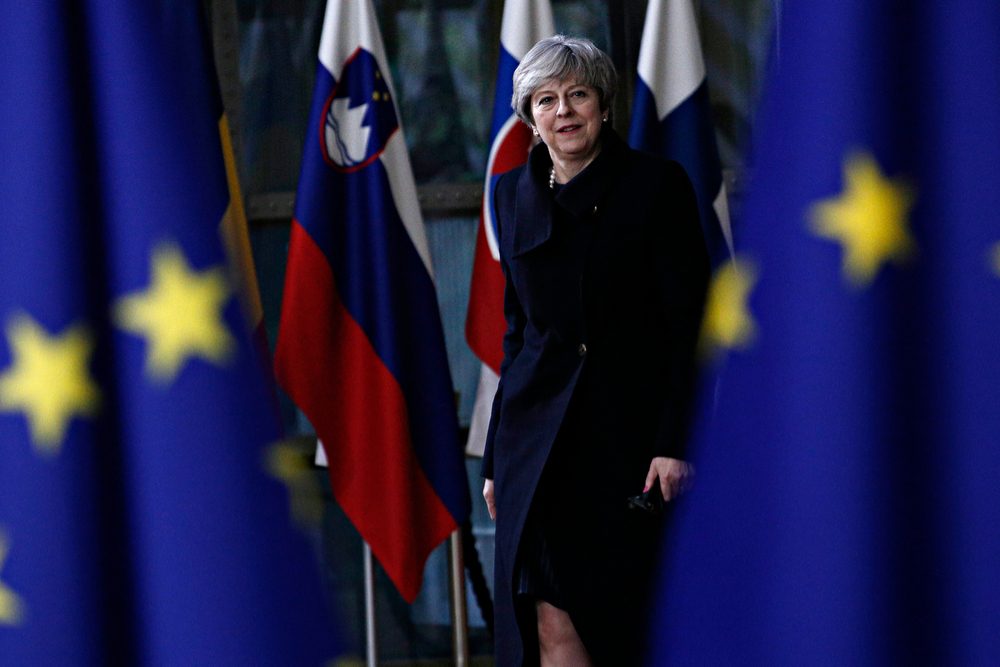 Alexandros Michailidis / Shutterstock.com
Brexit extension to 31
st

 October

The pound showed a brief upward tick early this morning as EU leaders announced a flexible Brexit extension to 31st October. Longer than the Prime Minister's publicly intended deadline, but shorter than Tusk's, the delay is 'flexible' in that the deadline can be brought forward if the Withdrawal Agreement is passed at any point.

The ECB held off rate hikes until at least the end of 2019, as the markets expected, so there was little movement in the euro. Fears of a trade war with the US continue to grow, following further Tweets from Donald Trump that the EU's policies would 'come back to bite'.

There's still a lot of volatility on the horizon, so make sure to speak to your Business Trader on 020 7898 0500 to find out about securing a fixed exchange rate with a forward contract.
GBP: Sterling briefly strengthens on Brexit extension
The pound saw a slight strengthening as EU leaders agreed to a flexible Brexit extension until 31st October, emerging at 1:00am to announce the decision to the waiting media. The extension is longer than the Prime Minister's hoped-for deadline of 30th June, but still falls short of Donald Tusk's intended 12 months. Tusk told the press, "…it's still enough time to find the best possible solution. Please do not waste this time."
Meanwhile, cross-party talks continue, and both sides seem positive about the result. However, worries remain that a longer extension will help to kill of some of the impetus surrounding the negotiations.
Earlier yesterday, the pound was buoyed by better-than-hoped economic releases. Exports rose 0.1% and balance of trade decreased from £-5.35 billion to £-4.86 billion, the first decrease since September 2018.
EUR: Euro steady as ECB policy unchanged and Brexit extension announced
The euro held steady yesterday and this morning against sterling, as EU leaders announced a flexible Brexit extension. The ECB's press conference at noon yesterday held few surprises, with the reiteration that key interest rates will remain low at least to the end of 2019 as a minimum.
French and Italian industrial production both grew, with Italian industry posting its first gain (0.9%) since October 2018.
Today is quiet day for economic releases. We will see the French harmonised inflation rate and, on Friday, German wholesale prices.
USD: Dollar little changed on mixed economic releases
The US dollar showed little movement yesterday, despite a raft of data releases. Inflation rose year-on-year slightly above expectations, reaching 1.9% instead of the predicted 1.7%. Fed policymakers say they expect Fed funds rates to remain relatively unchanged this year, despite predictions in December of two hikes.
US economic performance has dipped in recent months, but the Federal Reserve was quick to highlight that this shouldn't be taken as a new 'business as usual' in the US.
On the horizon are threats of a trade war with the European Union. Following negotiations between Theresa May and the EU27 on Brexit, Donald Trump Tweeted last night, "Too bad that the European Union is being so tough on the United Kingdom and Brexit. The E.U. is likewise a brutal trading partner with the United States, which will change. Sometimes in life you have to let people breathe before it all comes back to bite you!"
For more on currencies and currency risk management strategies, please get in touch with your Smart Currency Business trader on 020 7898 0500 or your Private Client trader on 020 7898 0541