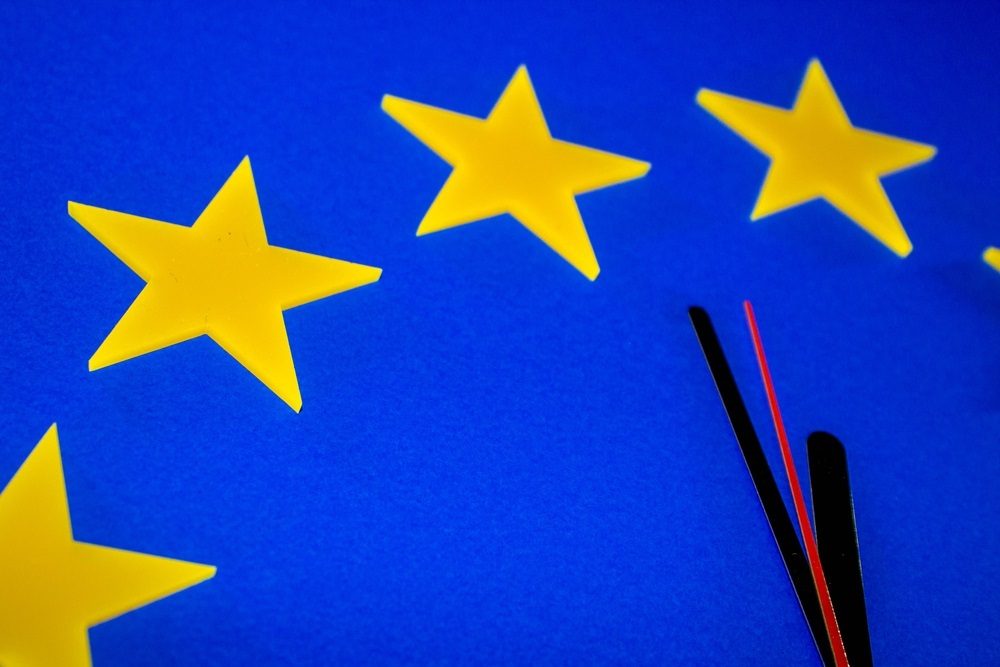 Towards the end of yesterday afternoon, Theresa May confirmed that the Brexit deal vote will take place in the week beginning 14 January 2019. The UK prime minister delivered a statement to the Commons and said that she is fully aware that MPs are concerned about the Irish backstop, but that further clarification is possible. She also said she was looking at ways to empower the Commons to have a say over the implementation of the backstop. The debate on the Brexit deal will commence in the week beginning 7 January 2019, with the vote taking place the following week.
May's announcement came in the wake of a threat by Labour's Jeremy Corbyn, who had earlier said he would table a motion of no confidence in the prime minister – not the government – if she did not set a date for the Brexit vote. The opposition party is concerned that May is running down the clock so that MPs have to choose between her deal and no deal. Of course, May will deny that it was in response to Corbyn's threat, but he did say that she had led the UK into a 'national crisis'. Then, somewhat bizarrely, Corbyn later did demand a vote of no confidence in the prime minister.
We also learned that planning for a no-deal Brexit is set to be ramped up this week, with reports suggesting an additional £2 billion could be allocated to government departments. The prime minister's official spokesman said that there were no plans to stage indicative votes on a range of Brexit options, including a second referendum, if May's deal fails. So, from this, it appears that May really is offering MPs the choice of supporting her deal or rejecting it in favour of a no deal.
The pound made some slight gains against the dollar but the moves were fairly muted in truth. The euro had the best start to the week, although more substantial moves can be expected as the week progresses. There is still time to put some risk management strategies in place to protect your business against currency volatility. We expect some big sterling moves in the new year, though in which direction is almost entirely dependent on what happens following the Brexit deal vote. We encourage you to drop us a line and talk through your options before it is too late.
GBP: Brexit deal vote postponed until new year
After Jeremy Corbyn threatened to table a no confidence vote in the prime minister if she did not set a date for the Brexit vote, the prime minister set a date for the Brexit vote. Speaking to the Commons, Theresa May confirmed that debate over the bill would commence from 7 January 2019, with the vote taking place the following week. That does not leave long for contingency measures to be put in place should May's bill do as expected and suffer a heavy defeat.
Asos issued an unexpected profit warning following a disappointing November. The downturn in the extremely popular online retailer suggests that the recent problems the high street has been facing have spread to online companies. The latest figures have been severely affected by weakening consumer confidence and shares in Asos fell by a whopping 41% in Monday morning trading. It is the lowest share price in the company since January 2015 and wiped £1.4 billion off the company's market value.
There are no pieces of economic data scheduled for release today, but tomorrow we will see November's inflation rate, as well as the CBI industrial trends orders for December. There will no doubt be further political fireworks as Brexit remains firmly in the limelight.
EUR: eurozone inflation revised lower in November 2018
The main release from the eurozone on Monday morning was the inflation figures for November. The reading showed that annual inflation was revised lower to 1.9% last month from a preliminary estimate of 2% and down from 2.2% in October. It is the lowest rate of inflation for six months.
We also saw the balance of trade figures for October, which showed the surplus narrowed to €14 billion from €17.8 billion in the same month the previous year. While exports increased by 11.4%, imports increased at a faster rate of 14.8%. The euro had a relatively good start to the week and made some gains against sterling and the dollar. We could yet see some bigger moves before the week is out, especially given the Fed rate decision on Wednesday and continued Brexit uncertainty.
The only release of note from the eurozone today is the Ifo business climate reading from Germany for December. It is expected to dip slightly to 101.7 from 102 the previous month. Tomorrow we will see the eurozone's year-on-year construction output for October.
USD: Senate report finds Russian election interference continues
The Senate report on Russian election interference has found that it is still 'active and ongoing'. Accounts tied to the Internet Research Agency – which has been criminally charged with creating fake accounts to influence the 2016 presidential election in favour of Trump – are still active. Researchers have found that Russians moved their work to Instagram after Facebook and Twitter were scrutinised. Instagram is owned by Facebook.
Democrats are preparing for a prolonged government shutdown which will begin on Saturday if a deal is not reached on bills to fund the government. Trump has said he will shut the government down is the Democrats don't agree to pay $5 billion for his border wall. If the shutdown were to continue into January – when Democrats will take control of the House – they will pass a funding bill without money for the wall.
Today is fairly quiet for US economic data, but we will see building permits and housing starts for November. Tomorrow is the all-important Federal Reserve interest rate decision. While it is widely expected that rates will be hiked 25 basis points to 2.5% this time around, it will be interesting to see what policy makers have to say about their intentions next year. We could see some dollar volatility if the tone is more dovish than it has been in recent times.
For more on currencies and currency risk management strategies, please get in touch with your Smart Currency Business trader on 020 7898 0500 or your Private Client trader on 020 7898 0541.