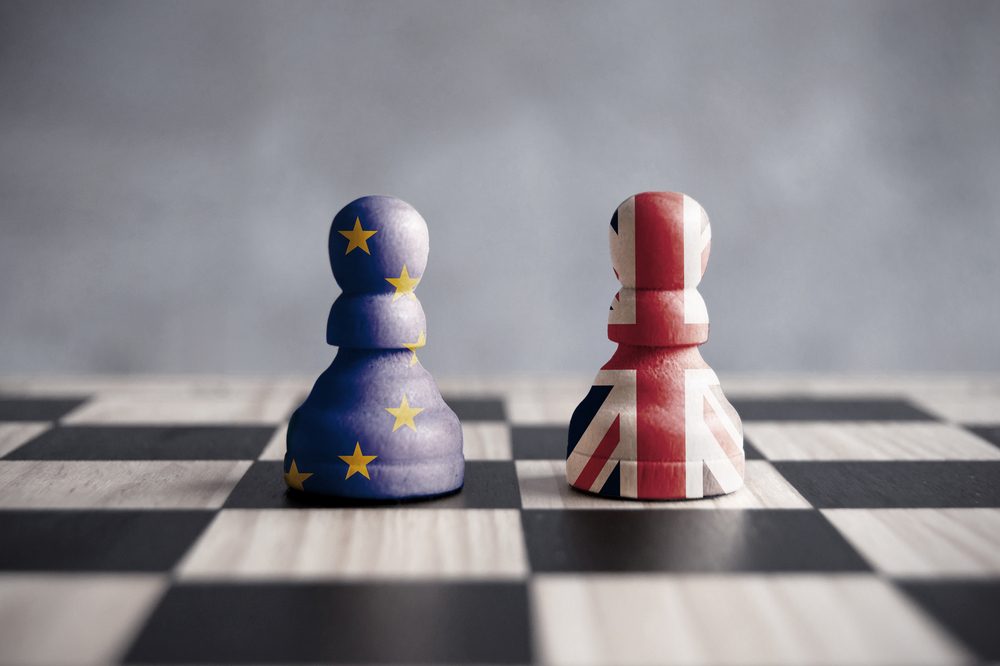 Last week was another eventful one that continued the volatility that has characterised 2018 up to this point. There were some significant swings between the pound and dollar, with the Bank of England's comments helping to boost the pound, before positive initial jobless claims data from the US reined sterling in a little. Then, on Friday, the European Union's Chief Negotiator Michel Barnier announced that a post-Brexit transition deal was not a given. This sent sterling spiraling down against the euro and dollar.
There was also some mixed data from the UK on Friday for, while industrial production figures came in way below expectations, manufacturing production beat market expectations. The main release was the balance of trade which showed that the UK's deficit on trade in goods and services widened by £1.2 billion which was much better than the £2.4 billion many had predicted. Still, Brexit developments (or lack thereof) took centre stage and had the biggest bearing on sterling movements.
This week we have the UK inflation rate on Tuesday. It is expected to drop from 3% to 2.9% but given Governor Mark Carney's comments last week, perhaps it has jumped a little. On Wednesday we have the eurozone and German GDP growth rate for the fourth quarter of 2017, and we will also see the inflation rate and retail sales for the US. Then on Thursday, we will have initial jobless claims up to 10 February 2018.
Two things: first, there's still time to grab hold of your copy of our latest quarterly currency forecasts and second, we wanted to let you know that we have developed international payment solutions for online sellers. If your business uses online marketplace facilities then see how we can help.
GBP: UK trade deficit much better than expected
Sterling suffered some losses against the euro and dollar on Friday following Michel Barnier's comments regarding a post-Brexit transition deal. He said "If these differences persist, a transition is not a given…The sooner the UK makes its choices, the better." The City did not like that and the pound suffered directly afterwards.
However, it wasn't all bad as the UK trade deficit figure came in much better than expected. Analysts had forecast that the gap would widen by £2.4 billion in December 2017 but the figure was actually £1.2 billion. Construction output declined by 0.2% year-on-year in December, but it had been expected to fall by 1.4%; manufacturing grew by 1.4% when 1.2% had been forecast; and industrial production dropped by 1.3% when 0.9% was expected.
Meanwhile, the National Institute of Economic and Social Research think tank also announced that the UK economy grew by 0.5% in the three months leading up to January 2018. NIESR said they expect UK GDP to grow by 1.9% in 2018, but it could be much worse should Brexit talks fail. Let us hope not then.
EUR: quiet end to the week for eurozone economic data
Friday belonged to the UK in terms of economic focus, but the euro still managed to make some gains against the dollar and pound. It traded within a very tight range against the greenback, but the gains against sterling were much greater. If we look at the performance of the euro so far this year we can see it has moved higher but within less than a cent against the pound, but more than three cents against the dollar. Definitely the steadiest of the three so far this year.
It is a very benign start to the week for the eurozone, but on Wednesday we'll see the GDP growth rate for both Germany and Europe. On Thursday we will see December's balance of trade figures for the eurozone and…that's about it. A pretty quiet week all told and little to cause significant volatility in the euro. However, who can say what will happen in the UK and US? Also, we might get an update on the German grand coalition talks, although it is thought an finalised agreement won't be announced just yet.
USD: never a dull moment in America at the moment
Donald Trump is the President of the United States. For some, it has still not sunk in but one thing is certainly clear: there is never a dull moment with him at the helm. Towards the end of last week there was another very brief US government shutdown which, while not unique to Trump, is only the second ever time it has ever happened when one party controls all three branches of government. The first ever time was three weeks ago.
To remedy the situation, Trump signed a sweeping budget bill that was approved by Congress. The bill proposes increased spending on defence and domestic services – around $300 billion. In total, the shutdown lasted five hours and Senator Rand Paul (who provoked the shutdown) was roundly criticised by Senators from both sides. Still, crisis averted for now.
It is a quiet start to the week in the US, but on Wednesday we will see the inflation rate and the retail sales for January. On Thursday we will see initial jobless claims and the industrial production figures. The week ends with building permits, housing starts and the University of Michigan's consumer sentiment.
For more on currencies and currency risk management strategies, please get in touch with your Smart Currency Business trader on 020 7898 0500 or your Private Client trader on 020 7898 0541.