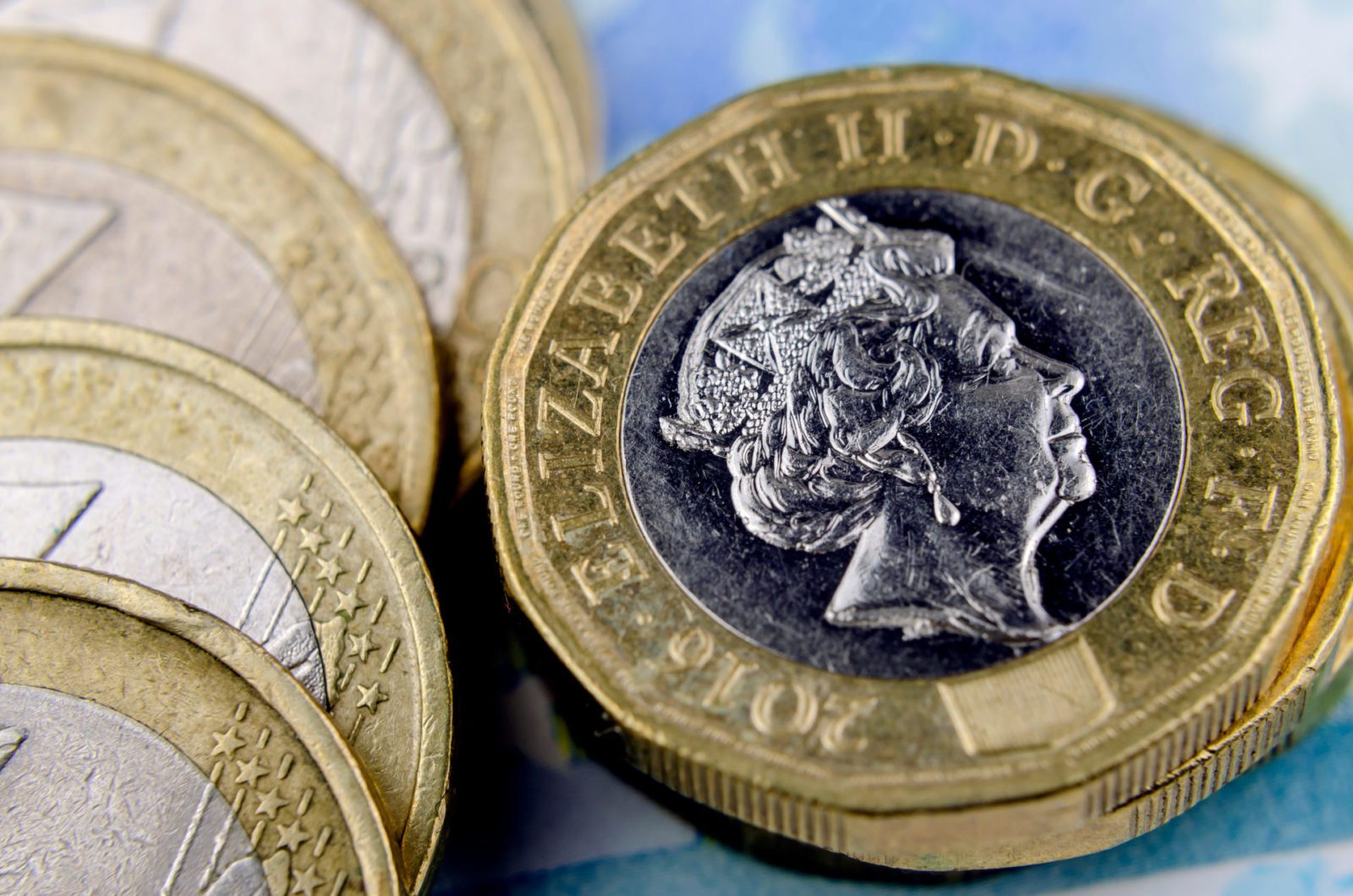 Sterling ended the week down against the euro on Friday and is still low this morning, after heightened fears over coronavirus gave top UK shares their worst week since the financial crisis, and France warned that the EU would not stick to 'artificial deadlines' in the Brexit talks. For investors, the latter means a no-trade-deal exit could be more likely.
The first details of the UK-EU talks have been published, with negotiation rounds set to take place every two or three weeks. The first begins today in Brussels.
Coronavirus fears also helped to push the dollar downwards, with the Dow Jones Index suffering the biggest one-day drop in history.
If you're making international transfers in the coming weeks and months, be sure to protect your business against the volatility of the markets. Lock in your exchange rate with a forward contract by calling your Business Trader on 020 7898 0500.
GBP: Pound weak as BoE issues statement on coronavirus
The pound closed the week on a lower note as it continued to contemplate the prospect of a no-deal Brexit. This comes as the government has said that it will walk away from trade talks with the EU if a 'broad outline' of a deal isn't agreed by June. Talks are due to begin tomorrow.
This also coincides with instability in the financial markets due to coronavirus, which has now spread to every continent other than Antarctica. The FTSE 100 suffered its biggest one-day drop since the financial crisis on Friday due to coronavirus fears. Mark Carney also said that UK growth could be hindered by the outbreak taking its toll on global trade. This morning, the Bank of England issued a statement to say that it would take all necessary steps to safeguard financial stability, which has raised fears of an interest rate cut.
This week, we'll see more data releases, with Manufacturing PMI this morning and more PMI data on Wednesday. Governor of the Bank of England, Mark Carney, will make one of his last speeches in office on Thursday, before stepping down in two weeks' time.
EUR: First Brexit trade negotiation round set to begin
Euro ended the week up against the pound and hit a one month high against the dollar this morning. France's Europe Minister, Amélie de Montchalin, warned yesterday that the EU would not sign 'any' deal due to 'artificial deadlines', and would be prioritising 'substance' over time limits.
The first details of what and when will be discussed have been published, saying that full negotiating rounds will take place every two to three weeks, alternating between London and Brussels. The first round is to take place on 2nd March to 5th March, and then 18th March to 20th March. A number of negotiating groups have been established, dealing with areas ranging from trade in goods to level playing fields, energy and nuclear cooperation, law enforcement and governance.
German inflation increased in February, whilst the number of jobless claims fell more than expected. This morning has so far seen manufacturing PMI come in with a slight upswing for the Eurozone and Germany, whilst Italy and France showed a slight drop from the previous readings. Later on, we will see Italian GDP growth.
USD: Coronavirus continues to impact dollar
The dollar finished last week on a stronger note against the pound and euro, as it once again benefitted from its safe-haven status due to coronavirus worries. However, it is weaker against the euro this morning.
The Dow Jones Index suffered its biggest one day fall in history last week as fears of the virus spreading increased. Over the weekend, Federal Reserve Chair, Jerome Powell, issued a statement saying, "The fundamentals of the U.S. economy remain strong. However, the coronavirus poses evolving risks to economic activity."
This week is a busy week for US data, finishing with Non-Farm Payrolls on Friday. They're expected to drop to 175,000 from the previous reading of 225,000.
However, it's likely that the greenback will continue to be impacted by coronavirus news and its effect on the markets.
For more on currencies and currency risk management strategies, please get in touch with your Smart Currency Business trader on 020 7898 0500 or your Private Client trader on 020 7898 0541.