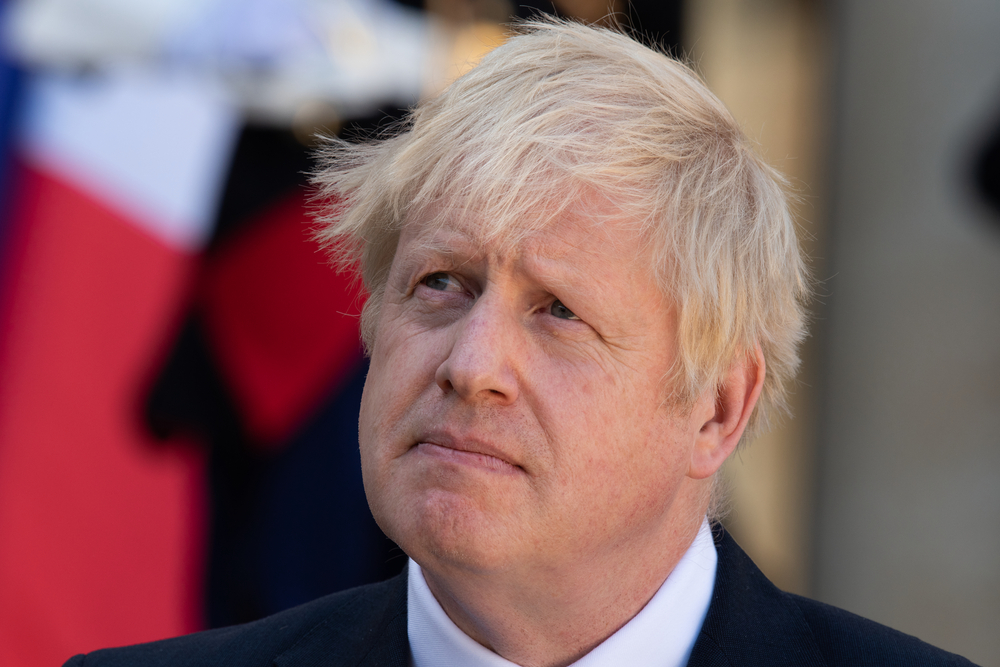 Former prime minister Boris Johnson withdrew his candidacy in the PM leadership to replace Liz Truss as PM.
Former prime minister Boris Johnson withdrew his candidacy in the PM leadership to replace Liz Truss as PM. Johnson announced last night at 9pm that it "would simply not be the right thing to do". Shortly after his announcement, sterling made brief gains against the dollar and remained choppy throughout the evening.
Johnson's withdrawal means Britain's former chancellor, Rishi Sunak now only has one declared rival, House of Common's leader Penny Mordant. If Mordant does not reach 100 nominations by 2pm today, Sunak will become the UK's next PM.
Today, markets gain a clearer picture of how Britain's manufacturing sector is performing, with the latest S&P manufacturing PMI data being released at 9:30am. In September, the index was revised slightly lower to 48.4, pointing to further deterioration for the second month in a row. The leading output decline came from intermediate goods producers.
Over in the eurozone, right-wing nationalist Giorgia Meloni was sworn in as Italy's new prime minister over the weekend.  After her anti-Brussels speeches, which she gained notoriety for, Meloni now faces the challenge of maintaining relations between Italy and Brussels.
Eurozone markets watchers have just seen multiple data releases for S&P manufacturing PMI, including France and Germany. Later today, America's will also be released (at 2:45pm UK time).
Make sure any upcoming transactions are protected against the risks of sudden market movements. Secure a fixed exchange rate now with a forward contract; call your Business Trader on 020 7898 0500 to get started.
GBP : pound starts the week marginally up on dollar
Sterling begins this week stronger than last Monday after a choppy week against the dollar. Against the euro, sterling remains largely unchanged despite last week's highs and lows.
This comes after Liz Truss's resignation as prime minster last Thursday and Boris Johnson's announcement to withdraw from the conservative leadership race last night.
It is a fairly moderate week for UK data releases. Some key data to watch out for will be CBI business optimism on Tuesday and annual car production on Thursday.
GBP/USD over the past year
EUR: EUR/USD choppy, but stronger overall
The euro begins this week marginally up on where it was against the dollar this time last Monday despite yesterday's choppiness. Against the pound it is also stronger than it was 7 days ago.
Markets can expect lots of interesting data from the eurozone this week, such as the Ifo business climate tomorrow and Gfk consumer confidence on Thursday.
The European central bank (ECB) will also make its interest rate decision on Thursday at 1:15pm UK time. The ECB raised rates higher than expected in September, by 75 basis points and suggested that further hikes will be delivered over the coming weeks and months. Markets are pricing in a further 75 basis point increase to 2% in this week's October meeting.
USD: dollar marginally lower against sterling and euro
Dollar marginally lower against sterling and euro compared to this time last Monday.
Today S&P global composite PMI flash for October will be released a 2:45pm UK time. In the previous data, the index was revised slightly higher to 49.5  (from a preliminary of 49.3) pointing to a smaller contraction in private sector activity than in the month before. Markets are expecting a slightly higher index (of 50.1%) for October's flash reading.
America's GDP growth rate for Q3 will be released on Thursday
For more on currencies and currency risk management strategies, please get in touch with your Smart Currency Business trader on 020 7898 0500 or your Private Client trader on 020 7898 0541.