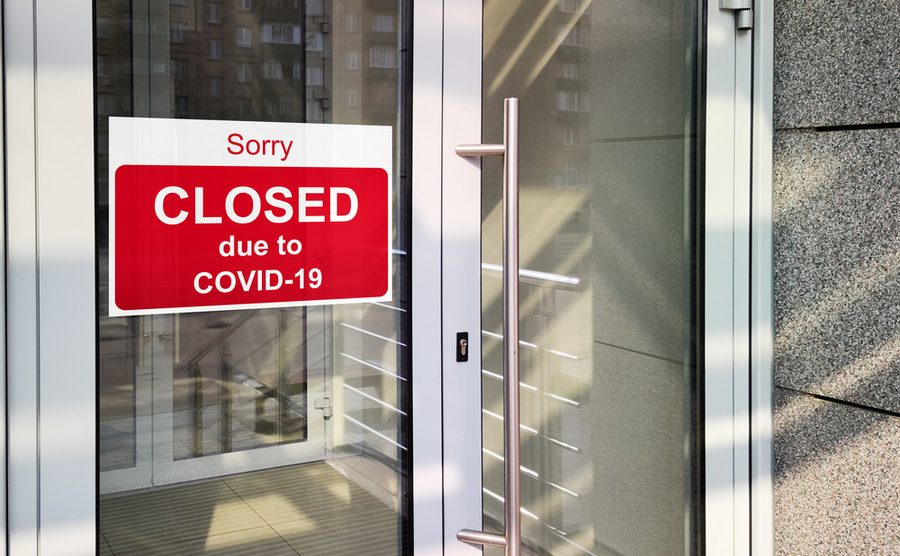 Boris Johnson returned to the podium for yesterday's coronavirus briefing, telling the press that the UK is seemingly through the peak, but that, to avoid a second spike, it is necessary to 'unlock the economy gradually'. He promised there would be 'a lot more next week' on options for easing lockdown.
It was a poor day for the Eurozone yesterday. The single currency zone's GDP declined at the fastest rate since comparable records began and France, one of its key members, has officially entered recession.
In the US, joblessness has continued to rise, passing the threshold of 30 million. Today's manufacturing figures are expected to show a further decline.
These are particularly volatile times, so don't miss your free copy of our Quarterly Forecast. Learn about the risks ahead and how to plan for them.
GBP: Boris Johnson says economy to 'unlock gradually'
The pound is benefitting from the euro's weakness this morning, although manufacturing figures later this morning could put pressure on this uptick. Optimism also grew yesterday following Boris Johnson's statement that the UK is past the peak of the coronavirus pandemic, although uncertainty remains over how long lockdown will continue.
Asked about easing of measures, Boris Johnson said that patience will be needed, arguing '…we have to calibrate our measures so carefully, making sure not only to unlock the economy gradually, but to find ways of continuing to suppress the disease.'
EUR: Euro weakens as France enters recession
The euro weakened against the pound yesterday following the ECB's monthly meeting. Although it kept asset purchase packages unchanged, it launched a programme of 'pandemic lending' and eased conditions on long term loans for banks. The latter means the interest rate on them is essentially -0.1%.
Earlier yesterday, figures showed the Eurozone economy contracted at its fastest rate since records began in 1995. France has entered a technical recession as its GDP fell by 5.8% in the first quarter of 2020.
Christine Lagarde told the press that Europe is facing a 'recession of unprecedented magnitude', with the potential for GDP to fall between 5% and 12% this year.
USD: Further 3.8 million declare jobless
The American economy continues to struggle under the impact of coronavirus, with a further 3.8 million people losing their jobs over the past week, bringing unemployment to over 30 million. Personal income has also declined further than expected.
More positively, on Wednesday evening, the Federal Reserve announced it would leave interest rates on hold. Perhaps just as importantly, Fed Chair Powell said that the central bank will do whatever is needed to contain the economic impact. On the back of this, the stock markets hit a temporary seven-year high.
For more on currencies and currency risk management strategies, please get in touch with your Smart Currency Business trader on 020 7898 0500 or your Private Client trader on 020 7898 0541.