Boost for pound as negative interest rates dismissed
By Christopher Nye February 5th, 2021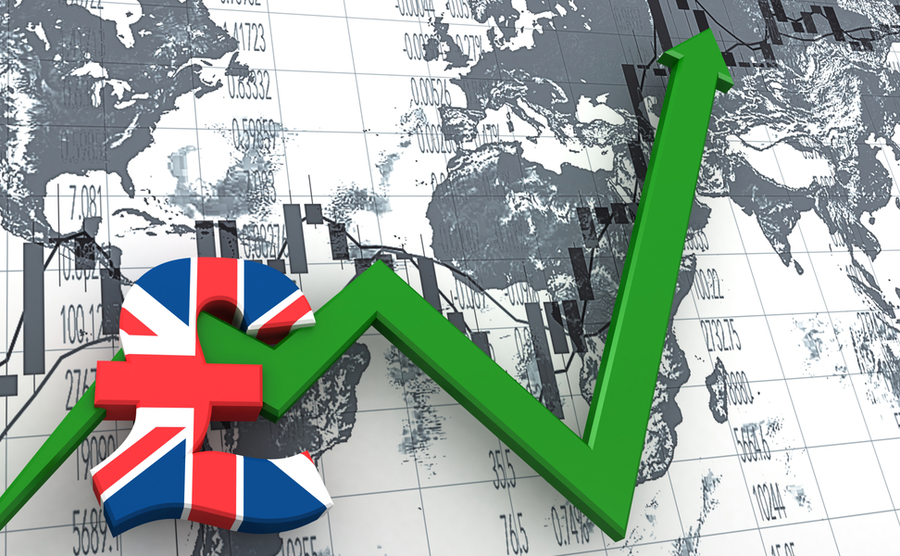 The pound is strong this morning after trading at its highest levels since May yesterday. This comes as the Bank of England assured markets that negative interest rates would not be seen in the near future.
The euro continues to bear the brunt of Europe's slow vaccine rollout despite retail sales surpassing forecasts.
In the US, the country's vaccine programme stays on track and market optimism continues. Non-farm payroll data will be released later today and is expected to increase.
Make sure any upcoming transactions are protected against the risks of sudden market movements. Secure a fixed exchange rate now with a forward contract; call your Business Trader on 020 7898 0500 to get started.
We have released our latest Quarterly Forecast, which reveals currency predictions from major banks for the upcoming year. After the events of 2020, how reliable could the forecasts be for 2021? Download it now to find out more!
GBP: Bank of England leaves interest rates unchanged
The pound rose to its highest levels against the euro since May yesterday and remains strong against both the euro and the dollar this morning. This follows the Bank of England's unanimous decision to keep interest rates at 0.1%. The BoE has given banks six months to prepare for potential negative interest rates, however, it emphasised that this does not mean such a move should be anticipated.
Sterling's boost also comes from the BoE's optimism of a strong economic rebound in the spring as the UK's vaccine programme expands and consumer confidence returns. They believe that the UK economy will fare better in the first three months of 2021 than during the first March lockdown due to businesses being "better prepared".
In the continued efforts to prevent the spread of new strains of the coronavirus, UK residents entering the country from any "red list" countries will have to quarantine in a hotel for 10 nights. This comes into force on the 15 February.
GBP/USD chart
EUR: Euro struggling against rallying pound
The euro remains weak as the pound and dollar stay strong and Europe's vaccine rollout trails behind the UK and US, creating worries of extended lockdowns.
Retail sales in the eurozone outperformed market expectations, rising 2% from December. Consumer confidence data for Spain will be released later this morning and is expected to fall.
In Italy, the former president of the European Central Bank Mario Draghi has come out of retirement to form a new Italian government and attempt to rebuild Europe's economy.
USD: Vaccine rollout on track
The dollar has weakened slightly but remains strong this morning as positive economic data is released.
The US is administering around 1.3 million vaccines a day and seems to be on track to meet President Biden's goal of "100 million shots in 100 days". The President continues to move forward with his $1.9tn fiscal stimulus package, despite a lack of Republican support.
Jobless claims continue to fall and by more than expected. Nonetheless, the number of unemployed Americans remains worrying.
Non-farm payrolls will be released later today which will be a significant indicator of how the US economy fared in January. A gain of 50,000 jobs is predicted.
For more on currencies and currency risk management strategies, please get in touch with your Smart Currency Business trader on 020 7898 0500 or your Private Client trader on 020 7898 0541.