BoE's deadline on bond-buying scheme sees sterling fall sharply against the dollar.
By Sharyh Murray-Francis October 12th, 2022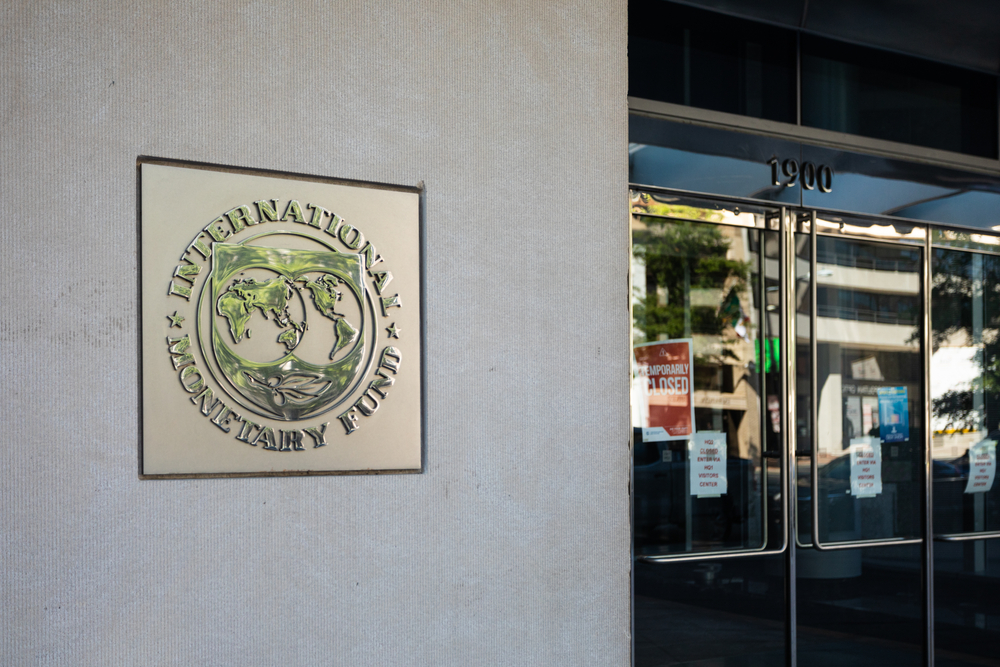 The IMF criticise UK government, saying the chancellor's mini-budget made the BoE's "battle against inflation more difficult."
Sterling was triggered to a sharp decline against the dollar yesterday evening following BoE governor Andrew Bailey's confirmation that the bank's bond-buying scheme would end this week. He warned that the bank's emergency intervention of a £65bn scheme to purchase government bonds would not be continued beyond Friday, issuing a clear message to the firms and funds involved that they have three days to "get this done"
This came after the Washington-based International Monetary Fund (IMF) criticised Truss's government again, saying that the chancellor's recent calls for tax cuts, plus the energy support package, made the BoE's "battle against inflation more difficult." The IMF said the Bank and Treasury are currently like "two people trying to steer a car in different directions".
Meanwhile, Labour MP, Rachel Reeves said that the Chancellor is in a "dangerous state of denial" over the impact of last month's mini-budget.
In the eurozone developments in the Ukraine war continue to unfold. Following Russia's recent missile attacks on Kyiv, G7 leaders warn Russia of "severe consequences" if it uses nuclear weapons.
Today, US markets will see the release of key producer price index data for September.
Make sure any upcoming transactions are protected against the risks of sudden market movements. Secure a fixed exchange rate now with a forward contract; call your Business Trader on 020 7898 0500 to get started.
GBP: Sterling collapses against the dollar again
Sterling still weaker against the dollar following yesterday's steep fall. Against the euro, the pound is also weaker.
We've just had lots of interesting data releases from the UK this morning, with the key one being GDP MoM for August. UK GDP was lower than expected contracting by 0.3% in August. following a downwardly revised 0.1% rise in July. The main cause of the fall in GDP was production, which fell by 1.8%.
GBP/USD over the past year
EUR: euro stronger against sterling while weaker against the dollar
It's been a choppy week so far for the euro against the dollar and the pound however, this morning the euro is stronger against sterling and weaker against the dollar compared to this time last week.
European Central Bank's president Lagarde will speak on inflation today at 2:30pm UK time.
Tomorrow Germany's inflation YoY inflation rate will be announced. Markets are expecting inflation to hit double-digits with September's rate forecast at 10%. Consumer prices in Germany have been rising in the wake of the growing energy crisis, as well as ongoing supply chain interruptions.
USD: dollar stronger overall against sterling and euro
The dollar continues as the ultimate safe-haven asset and is stronger against both sterling and the euro compared to this time last week.
September's Producer price index for final demand will be released at lunchtime today. The index fell 0.1% MoM in August following a 0.4% fall in July. Markets are expecting the latest index to fall to 0%.
Later today members of the Federal Reserve will speak on inflation; Vice Chair for Supervision, S.Barr at 6:45pm UK time and Fed board member, Bowman at 11:30 tonight
For more on currencies and currency risk management strategies, please get in touch with your Smart Currency Business trader on 020 7898 0500 or your Private Client trader on 020 7898 0541.