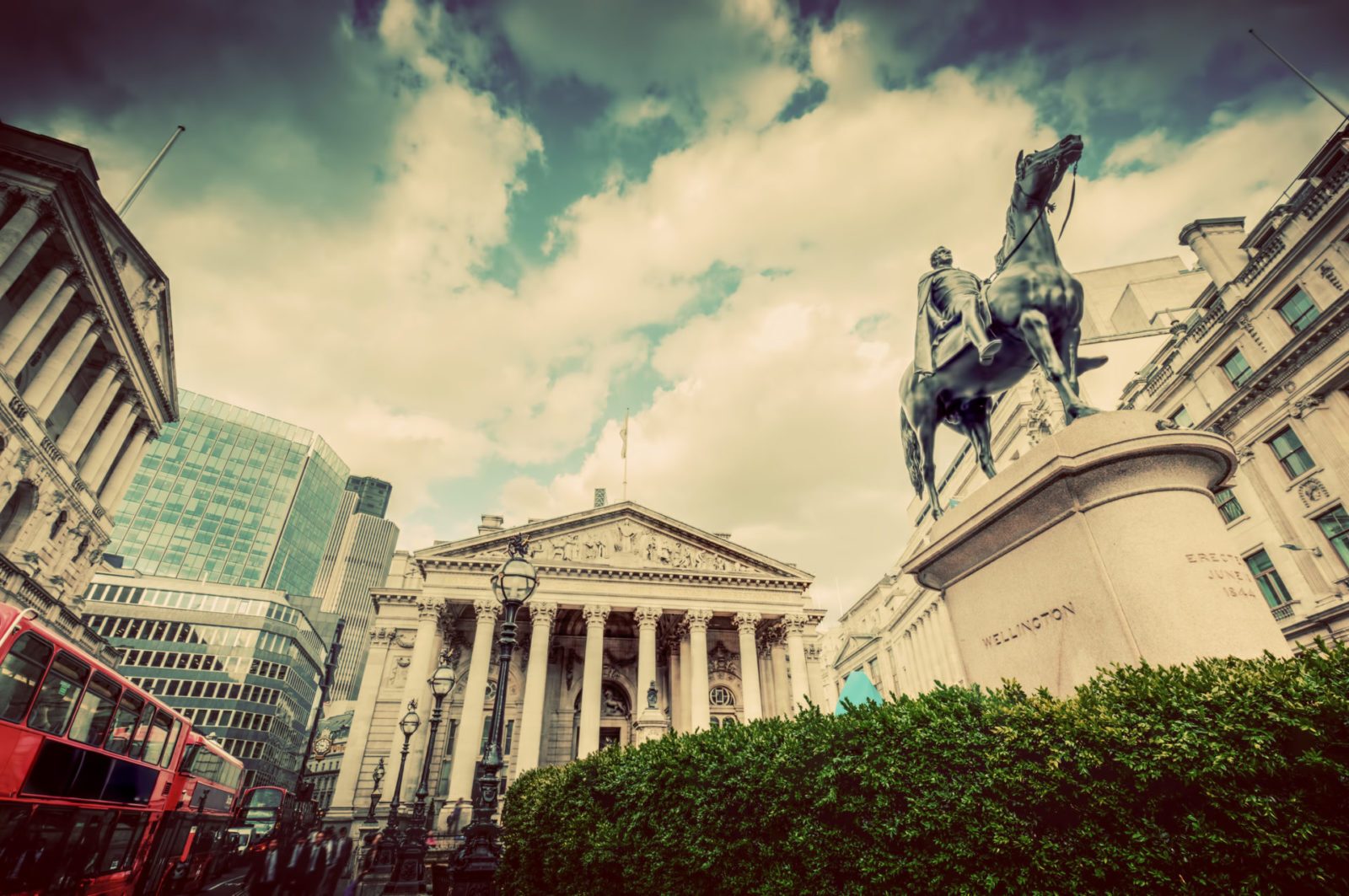 There's a busy day ahead for sterling, as the markets await the Bank of England's rate announcement this morning, which is expected to stay stable. Parliament is now dissolved and election campaigns have begun in earnest, and the pound may well react to any speculation over the coming weeks.
Positive retail sales helped the euro yesterday, although poor German industrial figures released this morning continue to paint a less-than-positive picture of the eurozone economy.
Hopes of an impending 'phase one' in China-US trade talks are growing, although the dollar has still dipped on the uncertainty.
That uncertainty, however, is easy to protect against – simply lock in your rate with a forward contract for up to two years. Speak to your Business Trader on 020 7898 0500 today to find out more.
GBP: Sterling steady ahead of BoE announcement
Sterling is mostly sticking to narrow ranges against the euro and has hovered near a one week low against the dollar, ahead of the Bank of England announcement today. The announcement on interest rates is due to take place at midday today. Rates are expected to be kept the same at 0.75%, although concerns such as a hung Parliament or a no-deal Brexit at the end of January may be considered.
Parliament was dissolved yesterday to make way for five weeks of official campaigning. The Prime Minister made a speech outside Number 10, marking the start of his party's campaign. However, the resignation of cabinet member and Welsh Secretary, Alun Cairns, got things off to a rocky start.
Deputy Labour Leader, Tom Watson, also stepped down from his role and resigned as an MP for 'personal reasons'.
The Liberal Democrats and the Green Party set out their spending plans yesterday. The Liberal Democrats also announced that they will stand down in two constituencies, Beaconsfield and the Isle of Wight, to make way for strong Remain candidates from different parties.
Today, Labour and the Conservatives will lay out their plans for the economy.
EUR: Strong retail sales and services PMI strengthen euro
Euro is slightly up against the pound, after a day of good economic releases, with retail sales and services PMI coming in better than expected. Nonetheless, the ECB continues to voice its concern over how robust European banks are; Luis de Guindos told policymakers yesterday of his worry that banks don't have enough capital to allow manoeuvring room in the case of a downturn.
Today, we will see further economic releases, which are not necessarily expected to mirror yesterday's positivity. German industrial production has fallen by 0.6% after recovering briefly last month, and construction has improved slightly, but is still almost stagnant.
Mid-morning, the European Commission will release its forecasts, and it will be interesting to see how they predict the near future to look compared to other such forecasts, with so much uncertainty swirling around.
USD: Dollar slips as markets seek clarity on trade talks
The dollar slipped slightly yesterday as the markets awaited more US-China trade news and clarity on the progress of negotiations.
Hopes of an impending 'phase one' deal increased as China are reportedly pushing for the proposed December tariffs to be removed. They're also wanting to eliminate the existing tariffs that were added in September.
However, the outcome of this is not yet clear. President Trump and President Xi Jinping also need to decide on a date and location for the signing of the preliminary deal. It's expected that this will take place before December 15th, when the new wave of tariffs are due to kick in.
For more on currencies and currency risk management strategies, please get in touch with your Smart Currency Business trader on 020 7898 0500 or your Private Client trader on 020 7898 0541.