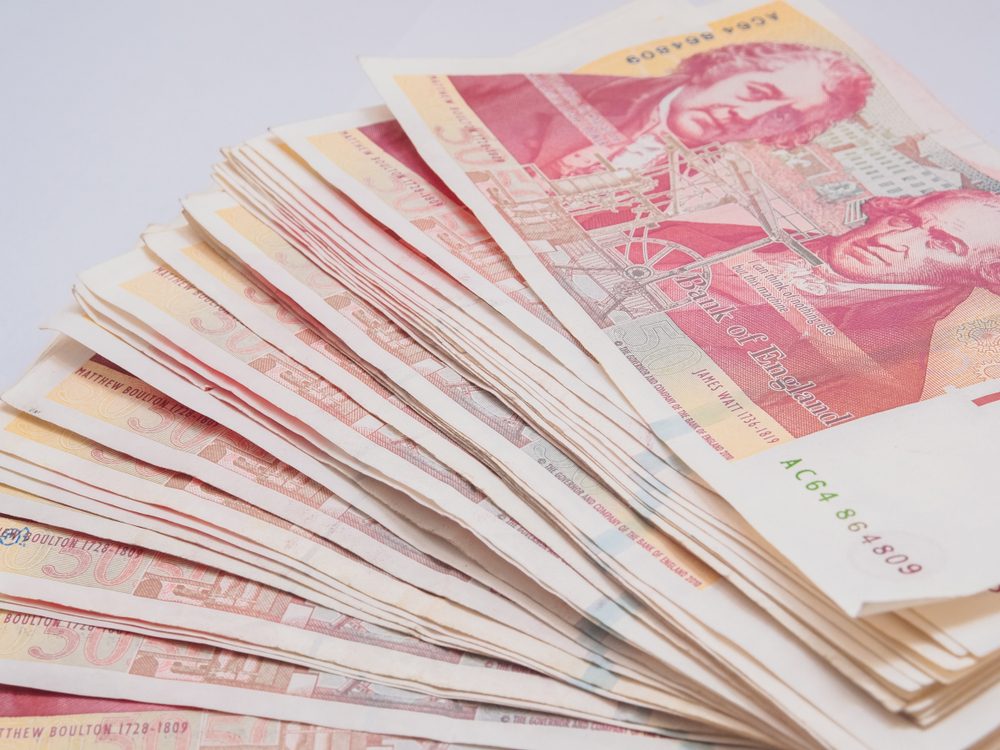 The main release from yesterday was the UK's public sector net borrowing figures, which showed the biggest July budget surplus since 2000. Excluding state-owned banks, the budget surplus was £2 billion – the best figure for 18 years and almost twice as much as the £1.1 billion economists had expected. The improvement in the UK's public finances was largely driven by income tax receipts.
The better-than-expected public finance figures provides chancellor Philip Hammond with some breathing space in the autumn budget, but whether he decides to flex this opportunity is currently unknown. The government were quick to celebrate the news at the same time as suggesting that the austerity agenda that David Cameron and George Osborne shepherded in must continue.
On Monday evening, Donald Trump gave an interview to Reuters in which he said that he wasn't happy with Jerome Powell's raising of interest rates. This caused the dollar to weaken against a basket of currencies, which helped the euro and sterling regain some recent lost ground. This provides a fascinating backdrop to the Fed meeting minutes which are set to be released later this evening. It will be interesting to see whether there is any insight into its current view on rate hikes and what this will do to the dollar.
Speaking of currency moves, there's still time to grab hold of your copy of our currency forecasts. They include predictions from some of the major banks around the world, as well as some of the things to look out for in the next month or two. Importantly, they help show just how important it is for UK SMEs to protect their budgets, margins and profits by managing their foreign currency risk.
By way of one example, since the turn of the year, there has been more than a 17-cent swing between the highest and lowest GBPUSD rates. If you were exchanging £1 million, that volatility amounts to a potential loss of more than $170,000. Get in touch with us today to protect your business.
GBP: UK public finances better than expected
There was some good news for the UK yesterday, as the UK's public sector net borrowing figures came in better than expected, by showing a budget surplus of £2 billion. The figure was almost twice as much as economists had expected.
The pound did make some gains against the dollar, but this was largely down to Trump's interest rate comments and the subsequent dollar weakness rather than sterling strength. The sad truth is that Brexit uncertainty continues to weigh heavily on the pound and will no doubt carry on doing so until we have clarity on whether the UK can agree a deal with the EU.
There was also some disappointing news for the UK economy, as factory orders growth fell to a three-month low in August. The Confederation of British Industry's industrial trends survey showed a balance of +7 which was down from +11 in July and below the +9 the markets had expected.
There are no economic data releases from the UK on today's schedule, with the main focus being on the Federal Open Market Committee meeting minutes.
EUR: good day for euro against dollar
The euro posted its fifth consecutive day of gains against the dollar yesterday, largely because of comments made by Donald Trump about US interest rate rises. In truth, it was an extremely quiet day for economic data from the eurozone, but Trump's comments were enough to send the dollar tumbling.
Today is another quiet day for the eurozone, but we could see some further euro movement against the dollar, with the FOMC minutes set for release. Tomorrow is extremely busy, with a raft of PMI data from Germany and the eurozone on the schedule, as well as the European Central Bank's monetary policy meeting accounts.
We could be in for a volatile end to the week for the single currency, but whether it can continue its recent trend against the dollar, or whether its position will be reversed is currently unknown.
USD: Trump's interest rates comments send dollar spiralling
On Monday night, Trump gave an interview to Reuters in which he once again attacked the Federal Reserve for its interest rate rises. On his choice of Jerome Powell as Fed Chair, he said "I don't have an accommodating Fed. Am I happy with my choice? I'll let you know in four years. I'll let you know in seven years…I'm not thrilled with his raising of interest rates. No, I'm not thrilled."
That was enough to weaken the dollar throughout yesterday and sterling and the euro benefited from the president's comments. Quite what will happen later this evening when the FOMC minutes will be released is anybody's guess, but if they hint at further rises we could see the dollar retrace its losses (and some Trump Tweets).
Today we also have existing home sales for July. They are expected to climb a little to 5.4 million from 5.38 million the previous month.
For more on currencies and currency risk management strategies, please get in touch with your Smart Currency Business trader on 020 7898 0500 or your Private Client trader on 020 7898 0541.