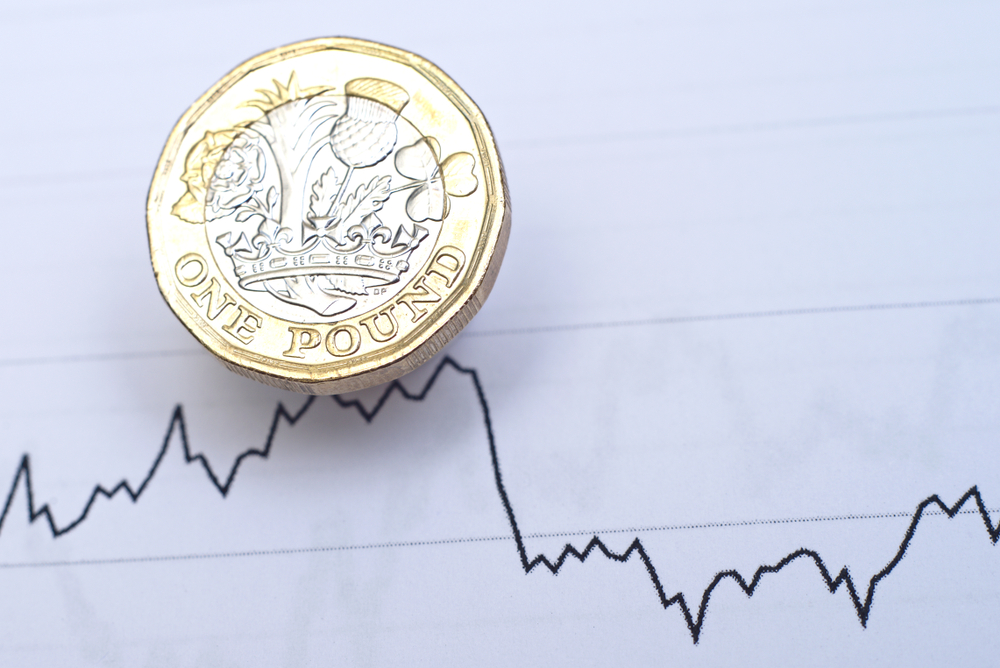 The pound is down against the euro and remains largely unchanged against the US dollar
The pound lost across the board yesterday, by close to 1% against the US dollar and half a percent against the euro, Australian and Canadian dollars, yen and yuan.
There were several prompts for this, coming from different directions, including homegrown problems such as the potential collapse of Thames Water, and some from overseas, notably the hawkish noises coming from the European Central Bank's meeting in Sintra, Portugal.
The airwaves are full of central bankers' opinions right now, and yesterday we heard from Christine Lagarde, president of the ECB, Huw Pill and Andrew Bailey from the Bank of England, and Jerome Powell of the US Federal Reserve.
All were clear that more interest rate rises were coming, but It was Bailey's comments on the specific, core inflation problems of the UK that sunk the pound, with the implication that further interest rate rises potentially up to 6%, were likely to lead to a UK recession.
Christine Lagarde won't be making many friends in Italy with her hawkish comments; Italy's prime minister Georgia Meloni has been vociferous in her complaints about the ECB's rate rises. Inflation is proving beatable in the eurozone, where we've seen Italian inflation fall to 6.4% and Spain's to 1.9%.
In UK business news, Thames Water, with £14bn of debt and a widely acknowledged crisis in the UK water industry due to under-investment, is in danger of imminent collapse and re-nationalisation.
Chancellor Jeremy Hunt is meeting UK regulators this week to investigate "measures to ease the pressure on consumers", amidst claims from some that companies are profiting from the cost of living crisis.
Make sure any upcoming transactions are protected against the risks of sudden market movements. Secure a fixed exchange rate now with a forward contract; call your Business Trader on 020 3918 7255 to get started.
GBP: Pound falls as Bailey warns of persistent inflation
The pound slipped dramatically around midday yesterday as news of the Thames Water debacle collided with downbeat comments about the UK economy from the central bankers' conference in Portugal.
However, there was some recovery in the afternoon and the loss against the euro was less than 0.4% overall.
A relatively quiet week for data continues, but we'll hear mortgage approval data this afternoon, against a backdrop of a near quintupling of interest rates in the past year.
Tomorrow will be a final reading for GDP, but the bigger news is likely to come from the EUR and USD side.
GBP/USD past year
EUR: Spanish inflation sinks below ECB target
The euro had a positive day against the pound but elsewhere there was little movement and what there was, was downwards.
Yesterday's data including a downbeat reading for consumer confidence in Germany, but also a larger-than-expected fall in Italian inflation, which is now down to 6.4%. Spanish inflation has fallen to 1.9% and is now below the ECB's 2% target on this morning's preliminary reading. Later this morning we will hear Germany's and tomorrow, France's and the whole eurozone's inflation.
USD: Powell's comments boost dollar
It was a strong day for the dollar, strengthening by a good 0.5% or so against all its major rivals as Fed Chair Jerome Powell warned of future interest rate hikes.
The biggest rise was against sterling, where the greenback starts today around 0.9% up on yesterday morning.
On the data front there hasn't been a great deal to write home about this week, but later today we'll have a final reading for GDP in the first quarter of 2023, which is expected to be an annualised rate of 1.3%.
Tomorrow there is potentially market moving data on personal incomes, spending and inflation.
For more on currencies and currency risk management strategies, please get in touch with your Smart Currency Business trader on 020 3918 7255 or your Private Client trader on 020 7898 0541.