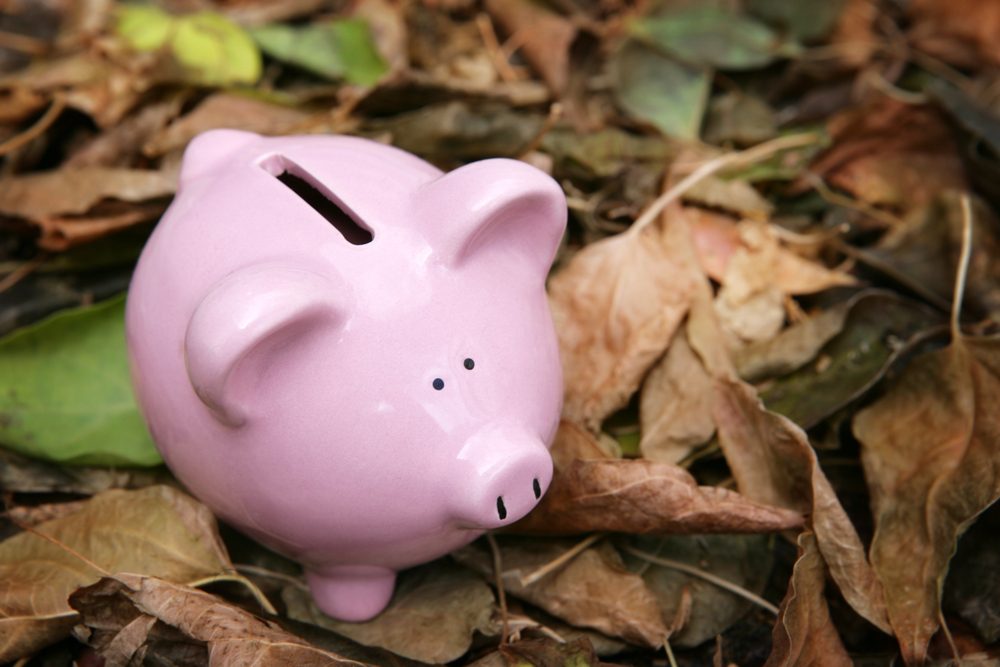 The major talking point from yesterday was the Autumn Budget 2018. At the Conservative party conference, Theresa May had promised an end to austerity and Hammond started off his speech by saying that the era of austerity is finally coming to an end. No 10 had claimed that a no-deal Brexit would not threaten budget spending announcements, despite earlier claims by Hammond which suggested his budget was predicated on the assumption that there would be a Brexit deal.
As ever, there was a lot of detail to the budget, so we thought it would be better to outline some of the key points. There will be an additional £500 million for Brexit preparations, a further £1 billion for the defence budget, £400 million extra for schools during this financial year, a further £500m for the government's housing infrastructure fund, £1 billion to aid the transition to universal credit over five years, and the personal allowance for income tax will increase in April 2019.
Sterling traded within a relatively tight range throughout the day and weakened against the dollar following the budget. The growth forecasts that were announced during Hammond's speech – which predicted growth of 1.6% or less over the next five years – aren't much to write home about. Growth was steadily above 2% before the financial crisis. There will no doubt be more reaction to the budget throughout the next couple of days, before Brexit comes to the fore once more.
In Europe, the big talking point was Angela Merkel's announcement that she will not seek re-election in 2021. The euro weakened following the news and it will be interesting to see who replaces her. Still, there's a few years to go yet. Our brand new forecasts are available for you to download and have been extremely popular up to now.
Finally, we wanted to bring your attention to the R&D tax credit scheme. If your company is nearing its year-end, now is the time to get in touch with us – the scheme represents a genuine possibility of getting thousands of pounds back for your company. Often all it takes is a ten-minute conversation to see if you qualify for a claim and our experts can talk you through it.
GBP: Autumn Budget 2018 makes the headlines
Chancellor Philip Hammond delivered the Autumn Budget yesterday and showed an urge to increase spending at a level not seen for some time. The Office for Budget Responsibility published new forecasts which point to the UK running a deficit of £19.8 billion in 2023-24; last year, the Tories committed to balancing the budget by the middle of the next decade, which looks to be at odds with yesterday's speech.
The tax-free personal allowance for basis rate and higher rate will increase from April 2019, which will no doubt be welcomed, but it is difficult to know how to take any of the news announced in truth. Until the UK has left the European Union and we are more aware of the situation, we are missing vital context. In many ways, the chancellor is too, which best explains why yesterday he conceded that his budget his predicated on the assumption there will be a Brexit deal.
Mortgage approvals fell to 65,269 in September which was a drop from 66,101 the previous month, but better than the 64,750 expected. Consumer credit increased by £785 million to £215.2 billion which was below expectations of a £1.2 billion gain.
The only release of note today is the Confederation of British Industry distributive trades. The figure is expected to fall to 20 in October from 23 the previous month. Tomorrow we will see the consumer confidence report for the same month which is also expected to slide a little further from September.
EUR: Merkel announces she will not seek another term
The big talking point from the eurozone yesterday was Angela Merkel's confirmation that she will not seek another term as German chancellor. Her mandate finishes in 2021, by which time she will have been one of the central forces in European politics. Merkel also told the Christian Democrats that she will not stand for re-election as the party chairwoman in December.
The euro weakened immediately following the announcement and it means that there will be a race within her party to succeed her as German chancellor. It is perhaps worth noting that it was already widely expected that this would be Merkel's final term as chancellor, but it was only confirmed by Merkel yesterday.
European stock markets pushed higher yesterday, as investors approach a new month. October has been disastrous, with Bloomberg estimating that $8 trillion has been 'lost', largely because of rate hikes in America, the trade war, Italy's budget row and Brexit. It will be hoped November proves to be much better, especially given that October is the worst month in a decade, when Lehman Brothers collapsed.
Today is extremely busy for the eurozone, with German unemployment and inflation rates set for release. We will also see the eurozone's GDP growth rate for the third quarter of 2018, business confidence, and economic and services sentiment.
USD: smallest gain in personal income since June 2017
The personal income and spending figures were released yesterday in what was an otherwise quiet start to the week for economic data in the US. Income increased by 0.2% in September, which was below the 0.3% the markets had been expecting. It was the smallest gain in personal income since June 2017. Spending rose by 0.4% to fall in line with expectations.
In sharp contrast with the eurozone, the economic data schedule in the US is fairly light today, although tomorrow we will see the employment change figures for October, as well as mortgage applications up to 26 October 2018. On Thursday, we will see a raft of manufacturing sector data which should give us an indication of how the US economy has performed of late.
For more on currencies and currency risk management strategies, please get in touch with your Smart Currency Business trader on 020 7898 0500 or your Private Client trader on 020 7898 0541.