Pound hits 22-month high as MPs prepare for Brexit debate
By Christopher Nye March 12th, 2019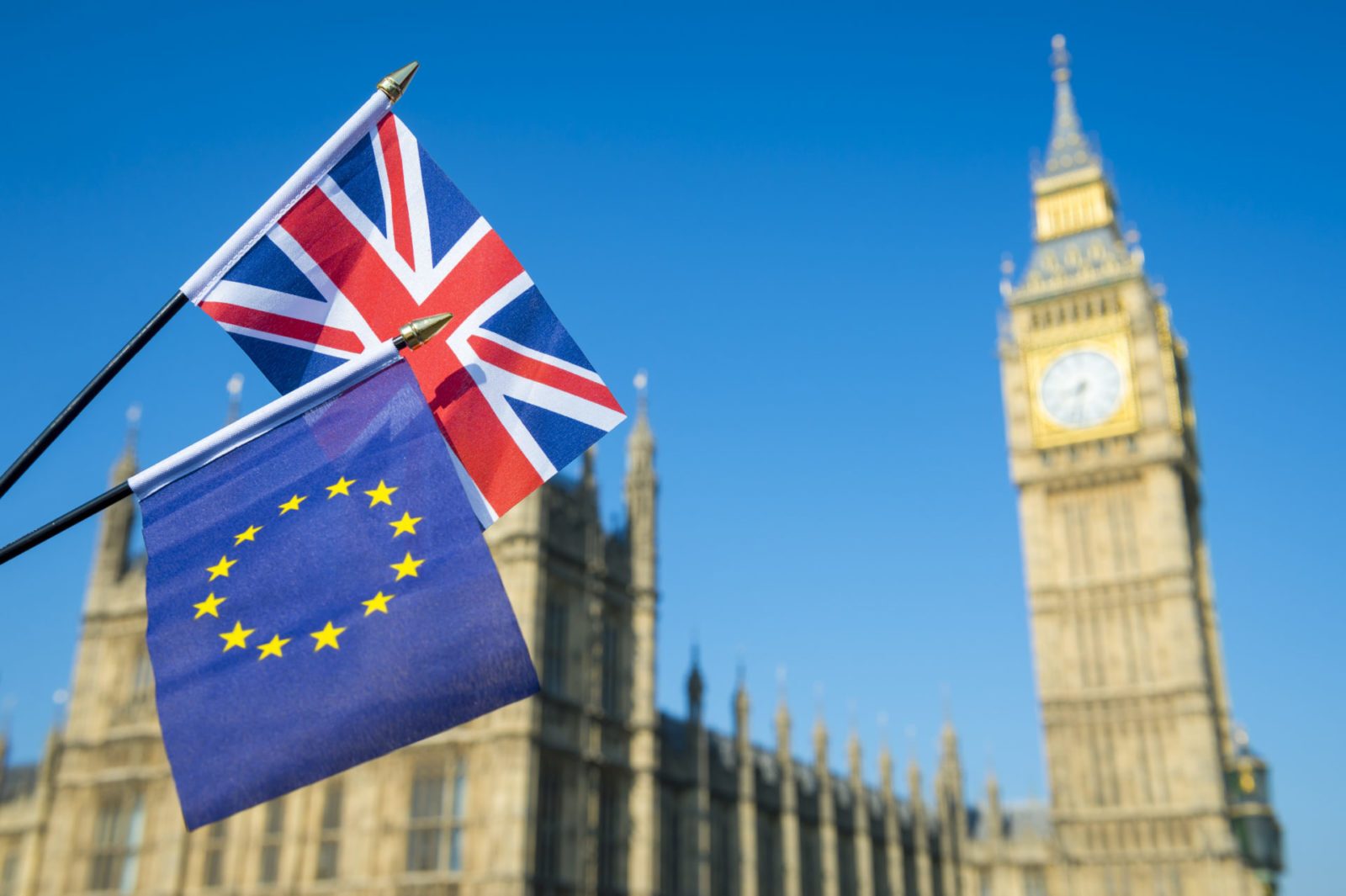 It's crunch time for Theresa May's withdrawal agreement. The Prime Minister announced new 'legally binding' changes to the backstop issue after a last-minute meeting with Jean-Claude Juncker – and the pound hit a 22-month high as hopes rose. But will it be enough to pass it through Parliament?
We are extending trading hours to help protect your funds against sudden movements – call your Business Trader today on 020 7898 0500 to lock in your exchange rate.
The Prime Minister announced last night that her meeting with Juncker had resulted in a 'joint legally binding instrument', which would allow the UK to start a formal dispute if the EU attempted to keep the UK tied into the backstop.
She also announced a unilateral declaration, which will set out the UK's view that nothing prevents is leaving the backstop arrangement if discussions break down.
Meanwhile, US retail sales disappointed, failing to make up shortfall from December. Brexit hopes buoying the pound caused the dollar to weaken. Today we will see inflation figures, which could have an important impact on the dollar.
We can't emphasise enough how much volatility is on the horizon – so lock in your rate today with a forward contract. Speak to your Business Trader on 020 7898 0500 now to protect your money.
GBP: Pound spikes to 22-month high as PM secures backstop assurances
Sterling has spiked against the euro, hitting a 22-month high as Prime Minister Theresa May secures legally binding changes to the backstop. The Prime Minister flew out to Strasbourg yesterday evening to meet European Commission President Jean-Claude Juncker, which saw the pound strengthen after a pitiful weekend.
These assurances include a 'legally binding instrument' that will allow the UK to formally challenge the EU if it tried to keep the backstop indefinitely, as well as a joint statement that commits to replace the backstop by December 2020.
It will be interesting to see if Theresa May has done enough to get her deal through Parliament, with the second 'meaningful' vote taking place this evening. Reactions to the backstop agreement have been mixed at best, with the DUP saying that they will "carefully study" the assurances before voting. It's also likely that Attorney General Geoffrey Cox's legal opinion will have some influence on how MP's vote.
Later this morning, GDP results for January will be released. After the economy ended 2018 in a weak position, the results will reveal if the start of 2019 brought any recovery. The pound may react to these results, but it's likely that the outcome of the second 'meaningful' vote will have a greater impact.
EUR: German industrial production drops; markets wait for Brexit breakthrough
Euro weakened yesterday evening as hopes on Brexit rose, with EC President Jean-Claude Juncker and Theresa May agreeing to a further legal instrument around the Northern Irish backstop issue. However, we're none the wiser whether it will be enough to pass through the House of Commons – and it looks to be a rocky time for euro ahead.
If the withdrawal agreement with the new legal instrument doesn't go through, then we'll see another vote on Wednesday on leaving without a deal and on Thursday on extending the deadline. All this points to further volatility for the euro.
Meanwhile, German factory production, which had been forecast at +0.5%, came in at -0.8%, not helped by Eurozone uncertainty and fewer orders from China. However, if we remove car production from the calculations, then German industrial production was up 0.5% month on month, in a slightly more positive sign.
USD: Dollar weakens due to underwhelming retail sales data
After a strong spell, the dollar dipped yesterday morning due to disappointing US retail sales. Despite beating forecast, they failed to make up for the -1.6% fall seen in December. The core retail sales also failed to recover from their shortfall in December, although they were also stronger than expected.
Retail sales data comes just a day ahead of the latest inflation figures, which are expected to show consumer price pressures remaining elevated thus far in 2019.
Speaking over the weekend, Chair of the Federal Reserve, Jerome Powell, said that the US economy is not exposed to risks severe enough to change its interest policy rate stance. After yesterday's retail sales and today's inflation figures, it will be interesting to see if any action is taken from the Fed as a result.
The tables turned yesterday as pound rose against the dollar. This was caused by increased hope with regards to a breakthrough in Brexit talks. Today's vote will determine whether the strength of the pound against USD will continue. The pound is rife with volatility at the moment, so it really is impossible to predict how it will fare against the dollar in the coming days.
For more on currencies and currency risk management strategies, please get in touch with your Smart Currency Business trader on 020 7898 0500 or your Private Client trader on 020 7898 0541.