Quarterly Forecast Update – Rishi Sunak and Jeremy Hunt's new plan
By Sharyh Murray-Francis November 1st, 2022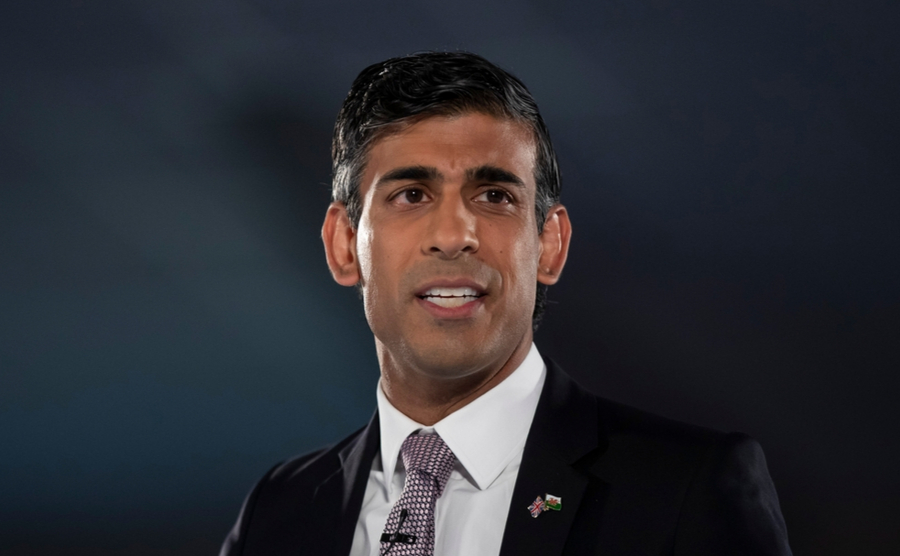 Rishi Sunak during the Conservative party leadership hustings event in Cardiff - Editorial credit: ComposedPix via Shutterstock
Within a month of publishing our Quarterly Forecast the UK's economic plans were completely overturned, triggering unprecedented volatility within the currency markets. As well as this, the UK welcomed new leadership after Kwasi Kwarteng's dismissal on the 14th October and an unexpected resignation from Liz Truss on the 20th. This latest bout of political and economic uncertainty illustrates exactly why it is important for businesses to stay well informed about key events that are having an impact on currency movements.
What will this mean for sterling over the next quarter?
With Jeremy Hunt having reversed almost all of the previous chancellor's tax cuts, the pound has strengthened against both the euro and the dollar, starting interest rate week at a two-month high.
On Monday, Rishi Sunak met with the chancellor to sign off on raising taxes across the nation in efforts to "plug a £50bn hole in public finances". Following this, Treasury officials claimed there was an "eye-watering fiscal black hole", amidst preparing the public for the tough economic news in November 17th's Autumn Statement.
The most recent fluctuations have ultimately been to sterling's gain, but it is not certain that the pound's new strength will continue into the New Year, especially after Jeremy Hunt delivers his Autumn Statement later this month. As markets have already seen following Liz Truss's resignation, those gains could well be short-lived. What's more, Rishi Sunak has hinted that more "difficult" decisions are ahead, as he cleans up the economic mess left by Trussonomics and Kwarteng's mini-budget.
We still have the Bank of England's interest rate decision this week, and the rate is expected to rise higher to 3%. This could move the pound in the opposite direction and ultimately reveal if markets have been lulled into a false sense of security with sterling's new gains.
How can you protect your business against market volatility?
While Britain's new leadership appears to be taking steps in a promising economic direction, markets know all too well that major changes in fiscal plans can bring on a serious drop in value for the pound – or on the other hand, it could boost the pound. So, markets will be watching closely to see how the new changes play out.
If your business is exposed to currency risk, our quarterly forecast is a great tool you can utilise for your business, and to gain a key insight into major banks predictions. Plus, you can keep a close watch on key events that may impact currency movements in the weeks and months to come.
Download our Quarterly Forecast here.
There could be much more volatility on the horizon. Please do get in touch with us to discuss risk management strategies that can protect your business as we are ready to help. Call your Business Trader on 020 7898 0500 to find out more.