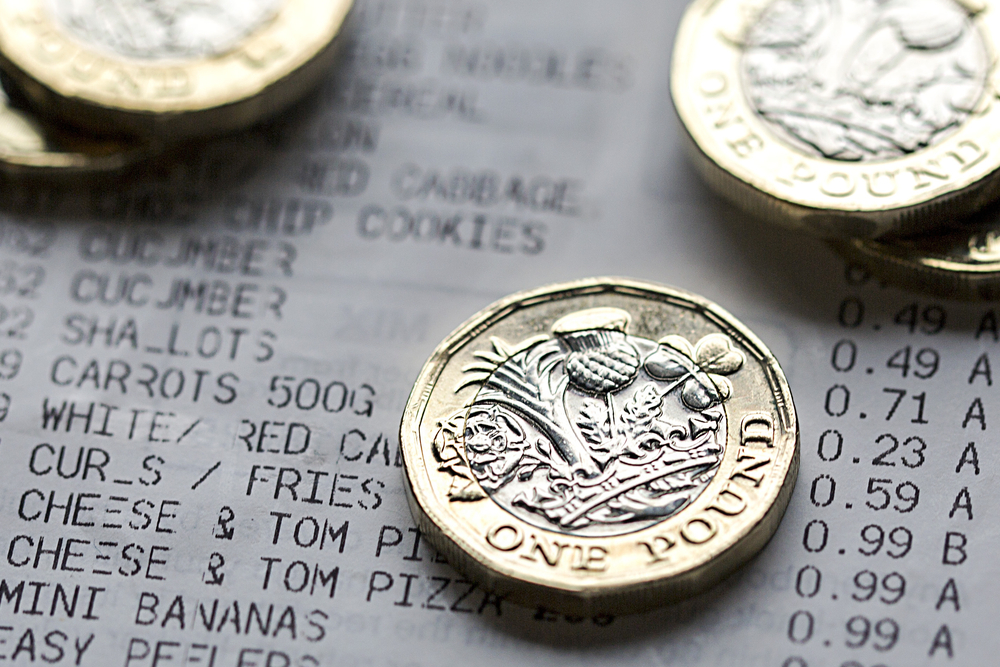 The economic weight continues to pile on for UK consumers this month, as both house and energy prices are expected to soar.
Consultancy Cornwall has warned that energy bills are predicted to hit over £4,200 next year. Despite energy prices steadily rising as a result of Russia slashing eurozone gas supplies, Dr Craig Lowrey, the principal consultant at Cornwall says this increase was "a fresh shock".
Tomorrow, Britain can expect the RICS House Price Balance data to be released. If the level is above 0%, this suggests a rise in house prices – the current prediction is 61%.
Market watchers will be keeping a close eye on eurozone data this week as Italy, France and Spain will all release inflation figures.
In the US, inflation rates are predicted to reach the highest hike in over 40 years. Data will be released this afternoon.
Make sure any upcoming transactions are protected against the risks of sudden market movements. Secure a fixed exchange rate now with a forward contract; call your Business Trader on 020 7898 0500 to get started.
GBP: Britain's cost of living skyrockets.
This morning the pound is choppy against the euro but is continuing to weaken overall.  Against the dollar, sterling has made a slight climb but is still weaker than it was yesterday.
This follows the rise in gas prices, weighing heavy on Britain's consumers. Consultancy Cornwall has warned that Energy bills are predicted to hit over £4,200 next year with Dr Craig Lowrey referring to this lates increase as a "a fresh shock".
Tory leadership candidate Liz Truss maintains the stance that tax cuts are the best solution for easing cost of living pressures on consumers. Truss said cutting taxes would allow people to "keep more of their own money". leadership rival Sunak, on the other hand has vowed to provide more money to assist people with their energy bills in the event that he is elected prime minister.
UK consumers face even higher living costs, as house prices are predicted to rise this week. Tomorrow, data on the house price balance will be released. Currently, the level is forecast at 61%, suggesting a definite rise in house prices is on the horizon.
On Friday, more UK data will be released, including GDP and Balance of trade.
GBP/USD over the past year 
EUR: Italian inflation to fall for the first time in 36 years.
The euro continues to gain strength against the pound. Against the dollar, the euro has fallen gently but is still stronger than where it was this time last week.
More eurozone inflation data on the way. This morning Italy's inflation rate will be released at 9. Markets are expecting a gentle decline from 8% to a modestly lower 7.9. If it meets expectations, this will be the first decrease after a 36-year high. On Friday, market watchers can expect to see inflation rates for France and Spain.
USD:  YoY inflation is predicted the highest in 41 years.
This morning the dollar is still weak against both sterling and the euro.
Data on inflation will be released this afternoon. The US core inflation rate YoY is currently forecasted at 5.9% and inflation YoY is predicted to hit 9.1%. If the rate expectation is met, this will be the highest inflation rate the US has seen in 41 years. Energy prices are a leading factor in price increases, with the price of gasoline rising by 59.9%.
Market watchers will gain a valuable insight into consumer attitudes this as United States Michigan consumer sentiment data will be released on Friday.
For more on currencies and currency risk management strategies, please get in touch with your Smart Currency Business trader on 020 7898 0500 or your Private Client trader on 020 7898 0541