Fresh controversies surrounding Trump are becoming sadly familiar
By Christopher Nye August 18th, 2017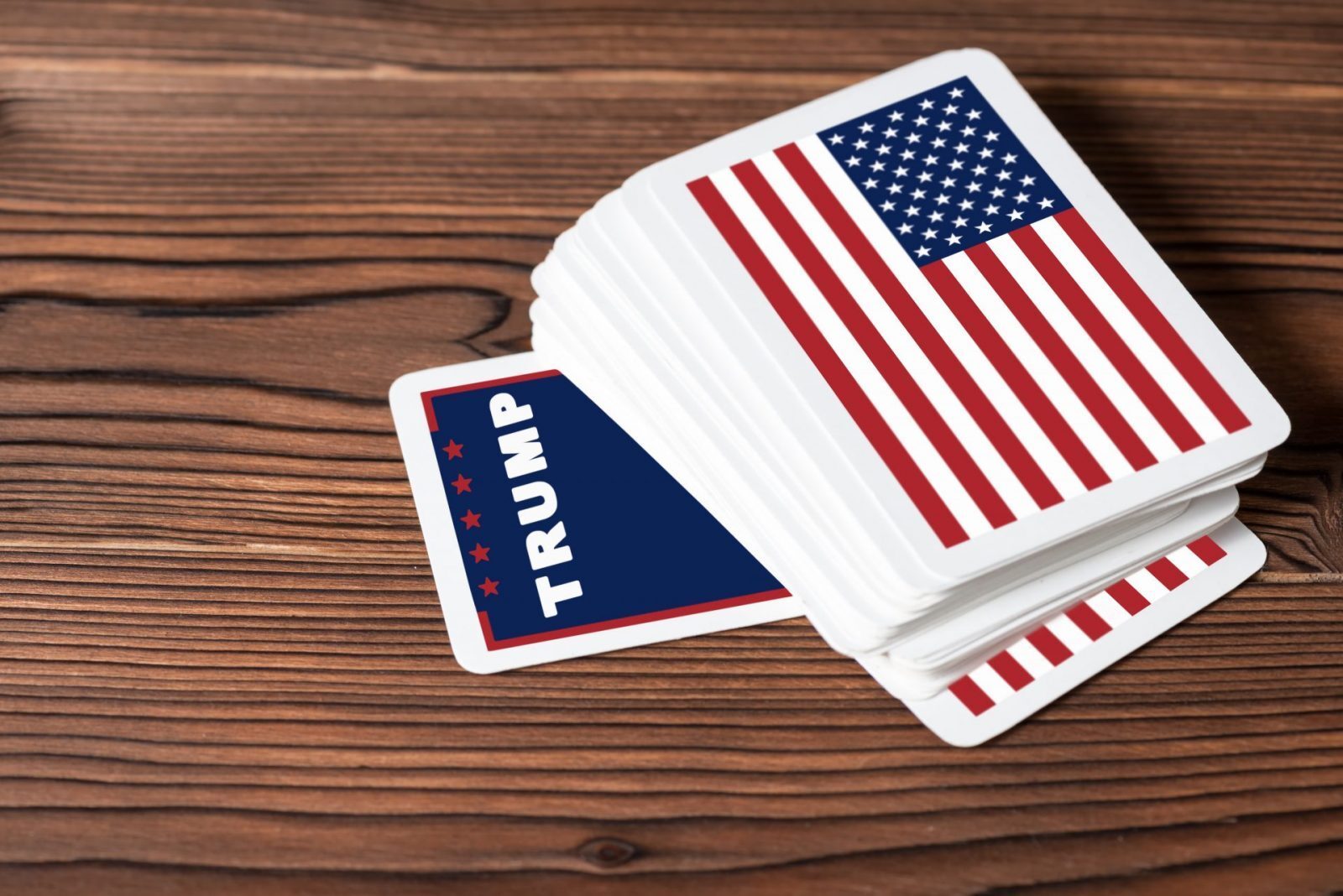 Last Tuesday, Donald Trump vowed to respond to the North Korea nuclear threats with 'fire and fury'. At his club in Bedminster, New Jersey, Trump told journalists that 'North Korea best not make any more threats to the United States. They will be met with fire and fury like the world has never seen.'
Understandably, the comments from a man in a position such as his were met with surprise, even as the world has come to expect fresh controversy from the Trump administration on a near-daily basis. The Republican Senator John McCain said, 'I don't know what he's saying and I've long given up trying to interpret what he says.'
North Korea responded by suggesting it was looking at a plan to fire a missile on to the US Pacific territory of Guam. Out of nowhere, the world was suddenly looking at the possibility of a nuclear war – fears that were hardly tempered by a Tweet Trump sent out last Friday, which stated that 'military solutions' were in place and that they were 'locked and loaded'.
Far from listening to those urging calm and restraint, the 45th President of the United States decided to ramp up tensions.
Strange, how quick we become accustomed to things
The political uncertainty of 2017 has been pretty astonishing when you think about it and it's perhaps even more astonishing how quickly we have become accustomed to it.
It sometimes takes a sharp intake of breath and a step back to realise that Donald Trump is the most powerful man on Earth. He appears to engage with televised news programmes through social media, has been on more than 40 golfing excursions since his inauguration and is yet to sign a single piece of major legislation.
His 'Muslim ban' bill failed to get through, as did his repealing of Obamacare. Yet he would have you believe that everything is fine, that any reports of instability or infighting are a product of the fake news media.
And yet, despite all of these controversies, his latest has supplanted all of them combined.
Trump manages to trump all other controversies in one fell swoop
Last Saturday, a white supremacist rally took place in Charlottesville, Virginia. The 'Unite the Right' group had come together to protest against the proposed removal of a statue of General Robert E Lee. In response, anti-racist protesters turned out in opposition and clashes between the two groups took place.
Soon after, a local state of emergency was announced before 20-year-old James Alex Fields Jr rammed his car into the anti-racist group. Tragically, one woman was killed and 19 people injured.
While Trump sent a Tweet (what else?!), saying we must all be united, there was no explicit condemnation of white supremacy or any allusion to the fact it was a terror attack. Given how quick he has been to condemn other attacks around the world, there was understandable anger from people around the world. Later, Trump gave a speech in which he suggested there was blame on 'all sides' and even went so far as to repeat the words for emphasis.
Condemnation from both sides of congress but not the political spectrum
And still the controversy wasn't over. On Tuesday, in a press conference held in the lobby of Trump Tower, he compared Robert E Lee to George Washington and drew a moral equivalency between the far-right and the anti-racism protesters.
The public outcry that followed was to be expected, especially when we consider that David Duke, the former leader of the Ku Klux Klan, thanked Trump for his 'honesty and courage to tell the truth.'
The world reeled, and continues to reel, in disbelief. His remarks have been widely condemned from both Republican and Democrat parties, and leaders from around the world have spoken out against the comments. At the time of writing, Trump has suggested that what he said wasn't wrong or bigoted and that it is actually the fault of the 'fake news media' for twisting what he said.
The sad, somewhat terrifying fact is that nobody – not even Trump himself it seems – knows what he is going to do next.
A means to manage the ever-changing currency climate
Somewhat surprisingly, the US dollar suffered no major setbacks on the back of these controversies. While there has been some movement in the aftermath, this is more a result of the resignation of several business leaders who have condemned Trump's words and actions. The fact of Trump himself did little, it was the response to him that led to the dollar weakening.
This all goes to show that while what Trump says, does, thinks or Tweets is impossible to predict from one day to the next; the markets' reaction is difficult to gauge too. This unpredictability of currency markets is something we emphasise in our latest quarterly currency forecasts. Featuring forecasts for GBP/USD, GBP/EUR and EUR/USD pairings, the new, revamped document includes some things to look out for during the rest of 2017 and contextualises the disparities that exist between some of the predictions the major banks are making.
We are truly living in uncertain times but there is a way to manage the ever-changing currency climate. We hope that our quarterly forecasts give you food for thought.