Supporting global businesses to manage currency risks, protect profits and enable growth
Working with West London businesses to help them manage currency risk
We're delighted to announce our new partnership with West London Business. Having been based in and around the Hammersmith and Fulham Borough since our inception, we're passionate about working with local businesses to communicate the importance of currency risk management to those conducting international business.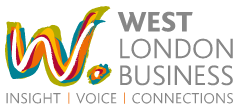 The new partnership gives us (and hopefully you) a real opportunity to work with West London Business members on a consultative basis. In the years that we have been working with clients to help mitigate the risks associated with foreign currency exposure, we've learned that there is no way to predict exactly what is going to happen with currency pairings in the future.
As such, we're focused on talking with our clients to understand their business's specific needs. Only then are we in a position to provide suggestions on the best course of action moving forward. And the key word here is forward. There is no use looking back as what has happened in the past has no bearing on what will happen in the future.
There are no hard and fast rules regarding best practice, except one: foreign exchange should never be thought of as a revenue stream – it is a means of ensuring definite cash flow.
And once you have achieved this, the peace of mind that comes with any effective currency risk management strategy enables you to concentrate on the task of running your business in the best way possible.
We invite West London Business members to book a free risk management health check from Smart Currency Business. We'll speak with you to understand your business's specific situation, what the potential impacts of currency fluctuations are, and then provide you with a plan to help you mitigate your currency risk.
Complete the form below to get your risk management health check