Do you struggle to keep track of your current hedging?
Is it a challenge to manage multiple spot and forward deals across different currency pairs?
Are you able to capture hedging across all your counterparties in one place?
Are you effectively managing upcoming option expiries and contract maturities?
Are you looking to move away from error prone, time-consuming spreadsheets and automate your process?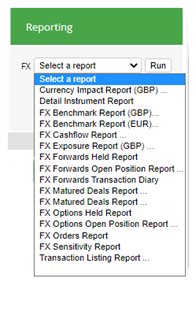 Our risk management and valuations platform SmartHedge can provide solutions to these challenges. For our trading clients, the SmartHedge is included within our service offering and we are on hand to offer guidance and support to help you make the most of this valuable platform.
How can SmartHedge help my reporting?
We have designed SmartHedge with information and convenience at the forefront of the user experience. A series of simple and easy-to-run automated reports that update each day give you quick and easy access to all your outstanding hedging positions in one place saving you both effort and time. No more manually updating spreadsheets.
Reporting via SmartHedge improves the quality of data you work with and can vastly improve your operational efficiency too. This will allow you to make more informed hedging decisions, effectively manage your existing hedges and ongoing currency risk, whilst saving you time to focus on what really matters to your business.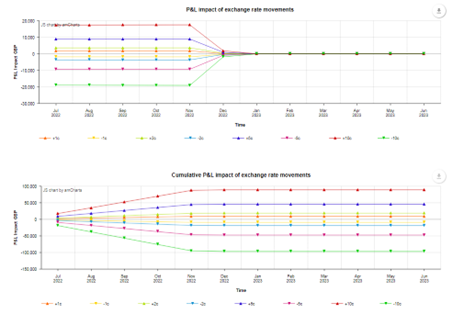 "Smart are very easy to work with; our dedicated adviser is always available to answer my calls, whether it is to place a trade or answer a query about how to reduce our currency risk."
Enquire about SmartHedge today