Do you struggle to measure currency risk and take proactive steps to mitigate this?
Do you struggle to manage and maintain an FX Policy?
Are you able to perform informative back-tests, to assess historic performance and make better informed future decisions?
Can you easily assess your current performance versus key budget rates?
Our risk management and valuations platform SmartHedge can provide solutions to these challenges. For our trading clients, SmartHedge is included within our service offering and we are on hand to offer guidance and support to help you make the most of this valuable platform.
How can SmartHedge assist decision making?
We have specifically developed SmartHedge to make the decision-making process as informative and easy as possible. SmartHedge allows you to visualise your total current position using a variety of data. This in turn allows you to quickly make decisions around your broader hedging approach, run simple and informative data back tests or market stress tests, and proactively manage adherence to an FX policy.
Easily see your current forecasts and hedging positions in one place, with the ability to set different types of forecasts in one model. Graphs give an assessment of performance versus metrics such as market rate or budget rate.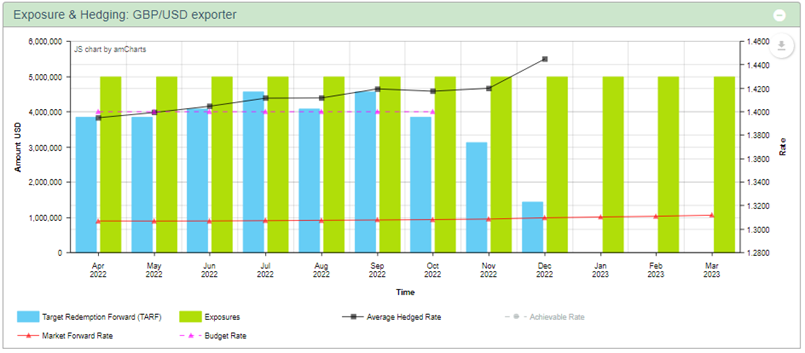 Assessed compliance with FX policy

Run simple and informative back tests on performance versus historical spot, historical budget rates and more.

"Smart are very easy to work with; our dedicated adviser is always available to answer my calls, whether it is to place a trade or answer a query about how to reduce our currency risk."
Enquire about SmartHedge today