UK Retailers Need to Think Strategically to Trade Internationally
By Ricky Bean November 3rd, 2014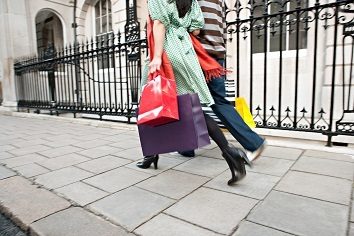 UK retailer M&S is due to join fashion retailer Next in announcing a drop in sales. Analysts expect a 3.7% decrease in general merchandise sales from July-September 2014. M&S's fashion sales have fallen in 13 consecutive quarters.
"Part of the problem for M&S and Next's fall in sales figures is due to warmer weather, with winter stock not being shifted," says Carl Hasty, Director of international payment specialist Smart Currency Business. "On the other side of the spectrum, however, we have Selfridges posting £150m in profit – a 12.3% increase from a year before.
"Selfridges's online sales are reported to have grown healthily over the past year, helped, in part, by the launch of their international delivery service in August 2013. This shows that, despite challenges at home, UK businesses can still reap the benefits of trading in overseas markets.
"UK retailers need to be open to trading internationally in order to grow. They also need to pick their markets carefully – the Eurozone, for instance, is the UK's largest trade partner, but is experiencing economic challenges. Meanwhile, companies like Selfridges have widened their horizons by selling online to customers in countries like China.
"The possibilities are wide-ranging, but UK retailers can obtain support from many sources, including Government body UK Trade & Investment (UKTI)."
Click the links below to read coverage of this article in the press: