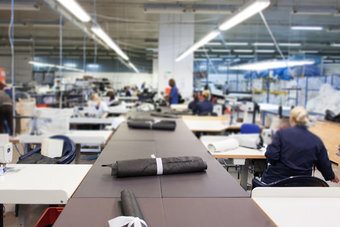 Commentary by Carl Hasty, Director of SmartCurrencyBusiness.com:
Results are in, and it seems that UK manufacturers are beset by challenges. Figures from May's Markit/CIPS Purchasing Managers' Index were reported at 52, missing its predicted level of 52.7. Although the figures show expansion rather than contraction, and are up slightly, from 51.8 in April, sterling weakened slightly on this disappointing data.
This lacklustre data appears to be attributed, in part, to the disappointing progress of UK exports. The overall strength of sterling continues to be a problem for UK exporters. It remains to be seen if the new Government will retain its target of £1 trillion in UK exports by 2020; expectations of success on this front are thin on the ground.
UK manufacturers require more support in order to thrive abroad. This would involve increased funds to government bodies tasked to support UK exporters, like UK Trade & Investment (UKTI), or to specialist industry organisations like the UK Fashion & Textile Association (UKFT).
In addition to this, UK manufacturers need to be proactive in seeking support, whether from the Government, or other specialists who can help them to overcome barriers to entry, seek finance, and mitigate risk in volatile currency markets.
Click the links below to read coverage of this article in the press: