UK Exports Also Needs More Support From Financial and Professional Services
By Ricky Bean April 7th, 2014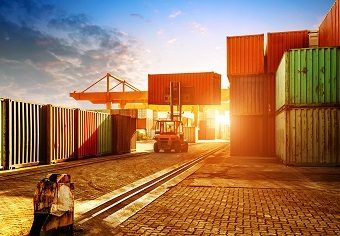 The UK Government's plans to increase annual UK exports to £1 trn by 2020 have been hailed as unrealistic by economists. PwC chief economist John Hawksworth has pointed out the difference between the target and the UK's total exports of £500 bn in 2013. This is of particular concern when taking into account the International Monetary Fund (IMF)'s projection of global trade growth of 5.5% in 2014/18.
"The export target is ambitious. As things currently stand, it appears that we may not be able to achieve it," says Carl Hasty, Director of international money transfers specialist Smart Currency Business. "However, the UK is experiencing better-than-expected growth, with forecasts upgraded from 1.8% during the last Budget to 2.7% this year.
"What the UK needs is a new, clear and defined overall export strategy, as well as support from all arenas. For starters, the Government provides information on exporting to different countries, but needs to increase awareness of the benefits of considering other markets. For example, the Eurozone accounts for nearly half of UK exports, but its economic health has been lacklustre. UK businesses need to explore new markets to be able to grow their export functions.
"UK businesses that are exporting also need more support at a political level. More needs to be done to remove barriers to international trade, particularly to countries that are currently not main export destinations for UK businesses.
"Lastly, UK exporters can benefit from more committed support from the financial and professional services. The government has pledged up to £3 billion in export credit lending, but businesses can profit from knowing how to access this, as well as how to optimise their finances for international trade."
Click the links below to read coverage of this article in the press: