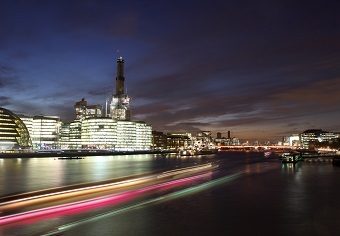 UK exporters have been bearing the brunt reinforced sterling strength this year, which has made their goods and services more expensive for overseas purchasers.
"The Eurozone is the UK's largest export market, making sterling strength a thorn in the side of UK businesses exporting to the area," says Carl Hasty, Director of international payments specialist Smart Currency Business. "Overseas buyers trading in relatively weaker currencies like the euro have been finding that currency costs are making goods and services from the UK more expensive for them to purchase.
"However, the market is warming up to upcoming changes in policy by some of the world's central banks. These include eventual interest rate hikes by the Bank of England and US Federal Reserve, as well as any further monetary policy changes by the European Central Bank.
"Speculation over such changes appears to have been priced into the market of late. However, as central banks' actions strengthen their home currencies, we may see a more level playing field, and more fluctuations in currency markets.
"UK exporters need to start planning their long-term currency strategies to ensure that they don't get caught up with more heavily fluctuating currency markets."
Click the links below to read coverage of this article in the press: