Smart Currency Business Shortlisted for Business Moneyfacts Awards
By Ricky Bean January 28th, 2015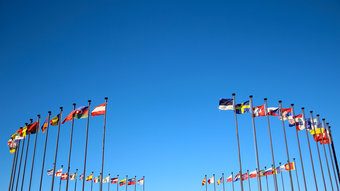 SmartCurrencyBusiness.com has been shortlisted for an award at the prestigious Business Moneyfacts Awards.
Nominated in the Best International Solution Provider category alongside companies like Barclays Bank, HSBC and RBS, SmartCurrencyBusiness.com is the only independent international payment specialist shortlisted for the award.
"We are delighted to have been nominated for the International Solution Provider award," says Carl Hasty, Director of SmartCurrencyBusiness.com."
"SmartCurrencyBusiness.com aims to set itself apart in the industry. Our traders are not remunerated on commission, but on client retention; this emphasises the importance of customer satisfaction to us.
"In addition to providing currency strategies and services, SmartCurrencyBusiness.com also provides added value to clients through tailored educational material and guidance about currency and general business issues, and by helping clients to grow their businesses by connecting them to specialists in other areas of business outside of currency exchange."
"We are always striving for excellence in providing an exemplary service to our clients, and are pleased that this has been acknowledged by our peers and fellow experts in the business community."